IF YOU'RE NOT a child or the parent of a child, it's likely that the phrase "loom bands" means nothing to you.
Make no mistake, however: loom bands are a playground phenomenon. So much so, that certain schools have introduced bans on loom bands and prohibited students from wearing them or bringing them to school.
But what exactly are they? Allow us to explain.
So, what are loom bands?
Loom bands are basically little elastic bands that can be woven into bracelets, necklaces and charms. They were invented in 2011 by Cheong Choon Ng, who conceived of the idea when he saw his two daughters fashioning bracelets out of elastic bands.
He tried to join in, but found his fingers were too big. He then set about creating a plastic loom with which one could weave jewellery. After the newfangled contraption won the approval of his daughters, he began to manufacture the loom and created a kit aimed at beginners. And a craze was born.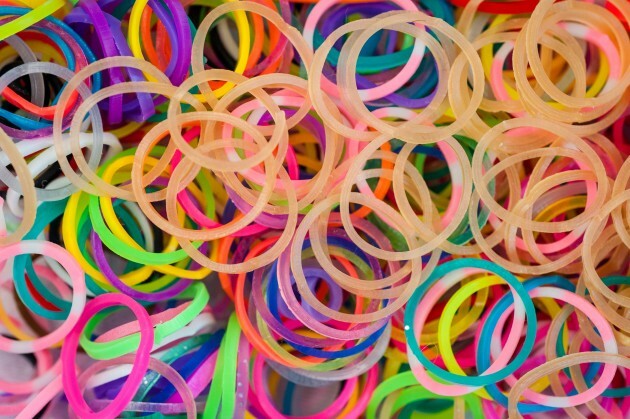 EMPICS Entertainment EMPICS Entertainment
How did they come to Ireland?
By way of an enterprising businesswoman named Theresa McGuinness. According to the Evening Herald, the Wexford-based American explained that she stumbled upon Rainbow Loom while on holidays in the United States last summer.
Her children were so taken with loom bands that she was shocked to discover that they weren't to be found in Ireland. She took matters into her own hands and decided to import the product to Ireland. She now sells kits via her website loombands.ie.
Who likes them?
Kids and tweens love them. And not just girls. Boys are mad for them, too. As of December 2013, 3.5 million loom bands kits were sold in the United States. On Amazon UK, the top thirty or so toy products are loom-related.
How do you learn to loom?
Seems a lot of people have this exact question. Type "how to" into Google and we can see that loom bands take precedence over money and health:

Fortunately, there are gazillions of online tutorial videos. Those on the official Rainbow Loom YouTube account have attracted millions of hits, while this video from two video bloggers named Ashley and Steph has been viewed 21 million times.
What else can you make from loom bands? You know, apart from bracelets and stuff.
If you have the patience, you can make a lot of things. Hats, phone cases, nativity scenes – you name it.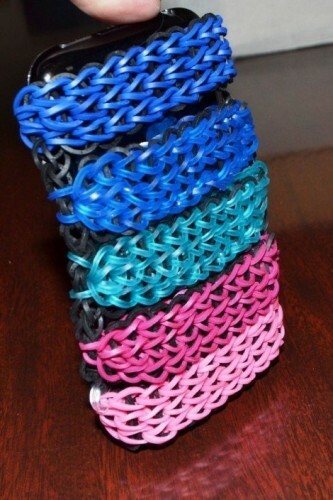 Topbuy Topbuy
Here in Ireland, some intrepid GAA fans have started making loom band bracelets with their county colours.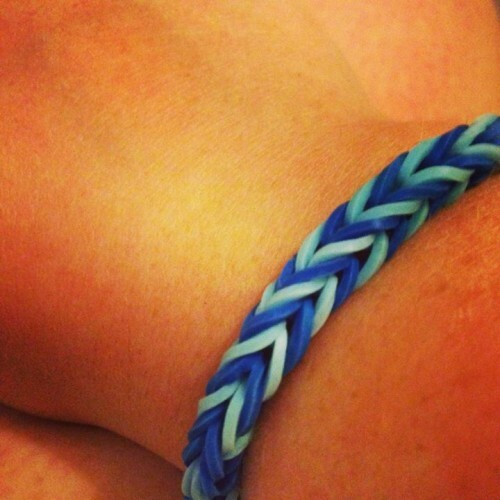 Facebook Facebook
This all sounds perfectly harmless. Why are schools banning them?
A variety of reasons, but mostly it's down to health and safety, as well as the fact that they are affecting concentration.
Last year, a school in New York banned loom bands with a wave of schools following suit. Now, bans and restrictions have come to Ireland. A spokesperson for a school in Tipperary said, "We are just asking parents to not let their kids bring them in because they are interfering with their learning."
What do parents think?
They seem to like them!
One last question: can I get scented loom bands?
Glad you asked! You can get loom bands that smell like bananas, purple grapes, white coconut – whatever you like, really.
Okay, this is actually the last question: why was Gerry Adams wearing one?
We honestly don't know.