SERIOUSLY. WHAT COULD go wrong?
1. What if I just whoosh these up the factory real quick?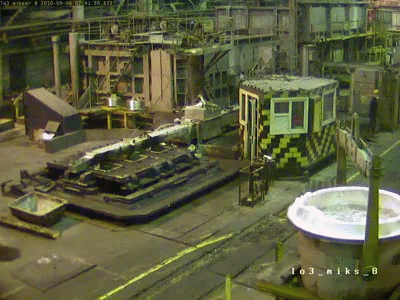 2. Run across some molten ash? Can't see any possible problem with that
3. Holding a whisk by my head? I DEFY you to find a downside to this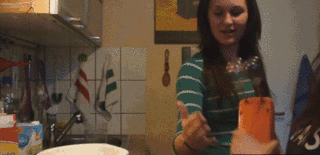 4. Put a firecracker under this bowl? Seems to be a sound decision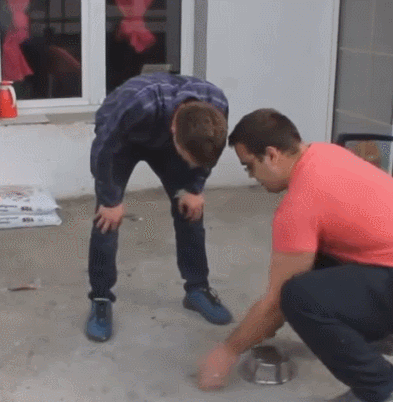 5. I mean, what other way would I get on this waterlogged swing?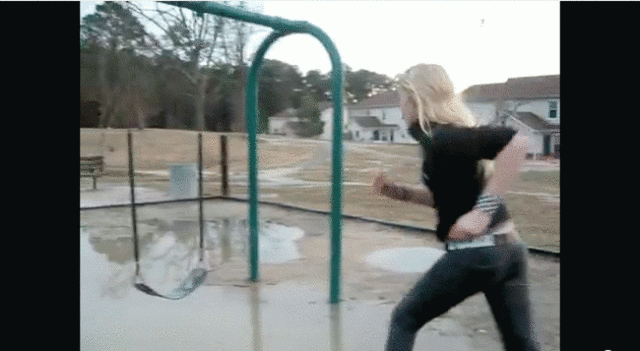 6. Hey, I'm just going to jump kick this machine because my crisps are stuck. Surely nothing could go wrong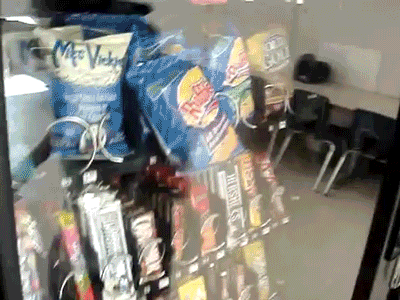 7. So we SURF, but not on water, on the roof. How could this be a bad idea?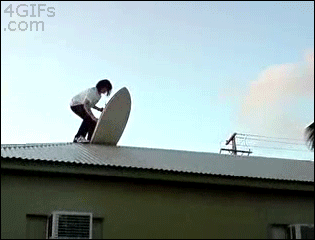 8. Got it! I'll just balance on a skateboard on a pole. Be grand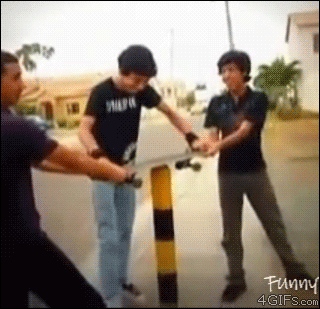 9. How could proposing on a sea rock NOT be romantic?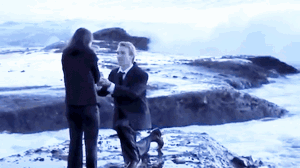 10. No no wait, how about starting a fight with a deer. In what world would this not end in my favour?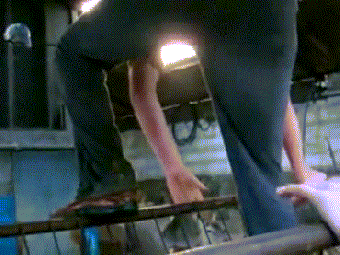 11. So listen up. We throw a shaken bottle of Coke and reap the rewards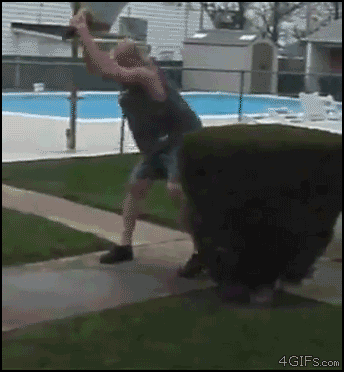 Imgur Imgur
12. I'm going down the up escalator because that's just magic you sheep obviously haven't discovered
13. Planking on a moving door. Inspired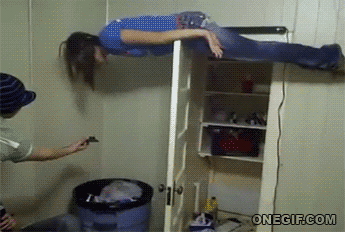 All silly life choices taken from the excellent subreddit whatcouldgowrong.