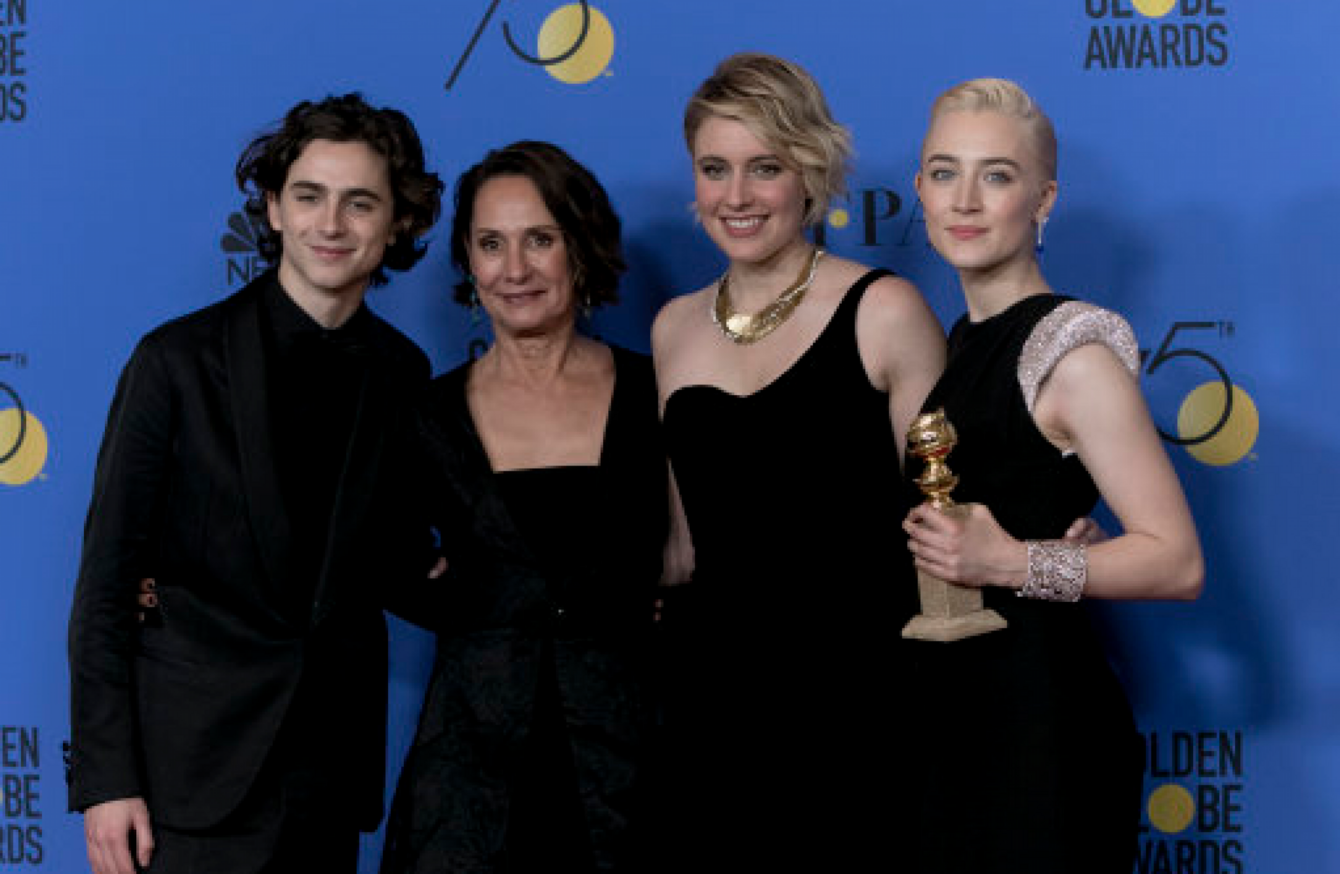 DailyEdge.ie rounds up the TV shows that you'll be tweeting about tonight and talking about tomorrow. 
Micko (RTE 1, 9.35pm)
This documentary examines Mick O'Dwyer's Gaelic football career from his days in Waterville, to managing Kerry, Kildare, Laois and Wicklow.
The 2018 Golden Globes (RTE 2, 9pm)
The red carpet kicks off at 9pm, and the ceremony at half. It certainly was an eventful night, with Saoirse Ronan picking up a gong and a rake of speeches about gender equality and against sexual harassment. Even if it's not your thing, it's well worth a watch this year.
Celebrity Big Brother (3e, 9pm)
The whole country is addicted, you should just join them.
Everyone's talking about… Seth Meyers' Golden Globes monologue
It had it all. Harvey Weinsten, Donald Trump, sexism and racism. All joked about, of course.
Source: NBC/YouTube
What did you think?
Or flick over for…
University Challenge (BBC 2, 8.30pm) SCREAM at the screen.
Millionaire Bankrupts Exposed, Panorama (BBC 1, 8.30pm) A look at how wealthy people can hide assets to declare themselves bankrupt.
The Undateables (Channel 4, 9pm) A new serious of the questionable dating show.
First Dates Hotel (Channel 4, 10pm) Let's face it, we are all counting down the hours until First Dates Ireland returns to our screens tomorrow, so this will have to do until then.
Coach Trip, Road to Tenerife (e4, 7.30pm) A new series with tour leader Brendan Sheerin.
Life of Pi (e4, 8pm) An adaptation of the Yann Martel novel of the same name.
DailyEdge is on Instagram!