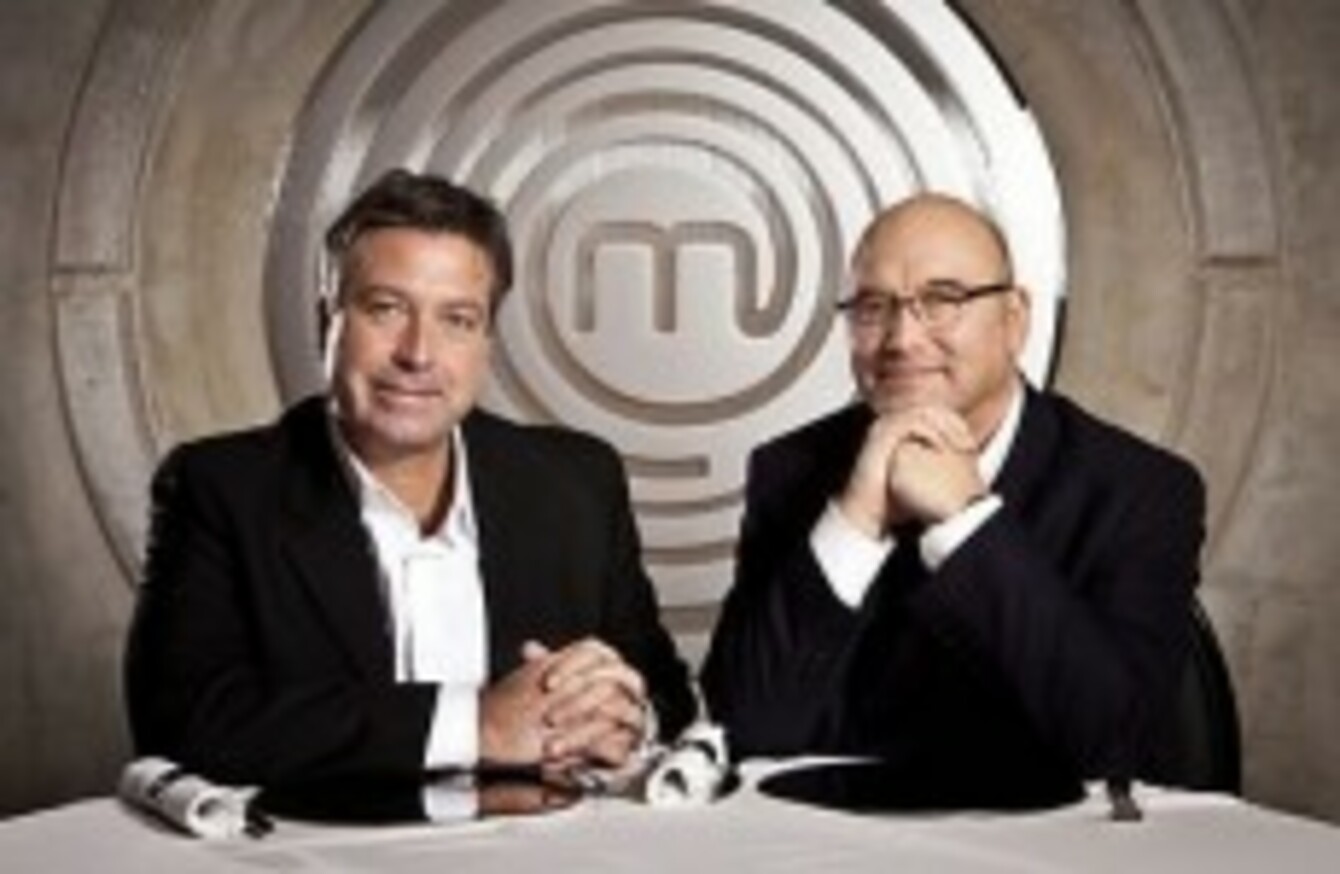 Image: BBC
Image: BBC
DAILYEDGE.IE ROUNDS up the TV shows that people are going to be tweeting about tonight and talking about tomorrow.
Tonight's Picks
The Takeover (RTE Two, 9.30pm)
In the second episode of RTÉ's reality show, the owners of a Co Meath gym step aside for two weeks and allow their employees to run the business themselves (with help from Dragon's Den businesswoman Norah Casey). Last week's show set in a hotel sparked some discussion; surely the addition of sweaty bodies should make perfect Twitter fodder.
Masterchef (BBC One, 9pm)
Last year, the flagship BBC cookery show generated 11,000 tweets per minute. It has now returned to our screens for a new series, with the first episode broadcast last night. Watch, salivate, and join in the banter. (But maybe eat dinner first.)
Rambo: First Blood (TV3, 9pm)
Sly Stallone's classic 1982 movie, the first in the Rambo franchise. Vietnam veteran… wrongly arrested… fight for justice… down a mine fighting giant rats… you know the drill. Feel free to tweet along in quotes.
Trending: Game of Thrones
Westeros fever is upon us. The fourth season of Game of Thrones hits our screens in ten days' time, and our very own Sarah Doran was treated to a sneak preview of the season premiere in Dublin last night. We're bound to secrecy, but she DID also ask the stars who would die next – if the cast had their way…
Bits & Pieces
Salting the Battlefield (BBC Two, 9pm)
Mayday: The Passenger Who Landed A Plane (Channel 4, 9pm)
Prime Time (RTE One, 9.35pm)
For The Record: Seamus Mallon (RTE One, 10.15pm)
My Big Fat Diet Show (RTE Two, 8.30pm)