Sam Boal Sam Boal
THIS AFTERNOON, RTÉ One gave people their first look at their autumn television schedule in Dublin's Smock Alley Theatre.
The whole of Montrose was there, including Ryan Tubridy, Ray D'Arcy and Claire Byrne.
Here's what we learned.
1. First of all, RTÉ doesn't scrimp on the snacks
Look at this RTÉ branded shortbread!
Amy O'Connor Amy O'Connor
Fancy.
2. If RTÉ One was a soccer team, it would be "Barcelona, but with the budget of Bohemians"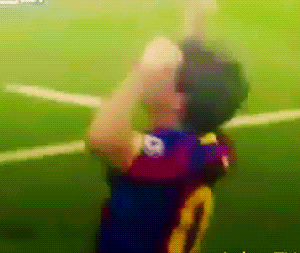 barcelonagifs / Tumblr barcelonagifs / Tumblr / Tumblr
So said Glen Killane, Managing Director of RTÉ Television, in his opening address.
3. Meanwhile, Ryan Tubridy was introduced as "our very own Lionel Messi"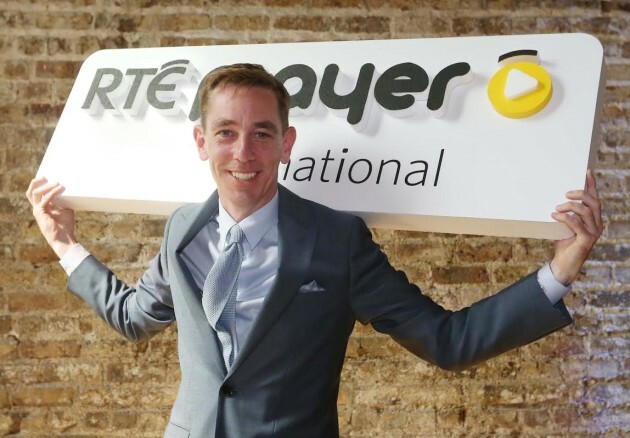 Sam Boal Sam Boal
The more you know, eh?
4. Speaking of Tubs, he went to great pains to explain that he actually likes Ray D'Arcy
Sam Boal / RollingNews.ie Sam Boal / RollingNews.ie / RollingNews.ie
This was a recurring theme throughout the day as both presenters repeatedly emphasised that there is no rivalry between them.
During a panel interview with Claire Byrne, Ray D'Arcy explained that one of their first chats in the RTÉ canteen saw him consult Tubridy for advice on raising a daughter.
See? Good mates.
5. The Ray D'Arcy Show is basically just The Saturday Night Show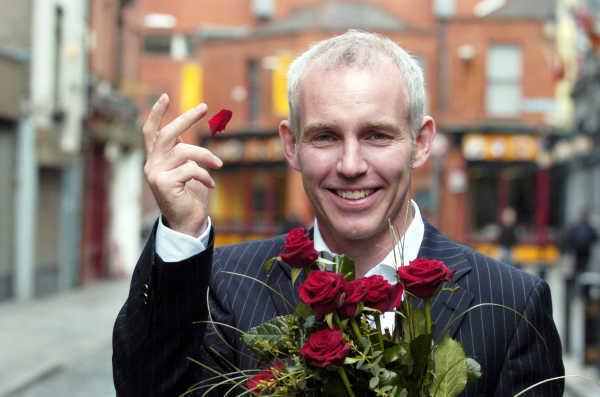 Graham Hughes / Photocall Ireland Graham Hughes / Photocall Ireland / Photocall Ireland
When asked what we could expect from his forthcoming Saturday night show, D'Arcy told Claire Byrne that it was a chat show (and not like Ant and Dec, as had been previously reported) and that he was the "unique part of this project".
He also said that we could expect interviews with "ordinary people with extraordinary stories" and entertainment from comedians and the like.
It starts airing in the last week of September.
6. Also, Tubs absolutely mortified Claire Byrne on stage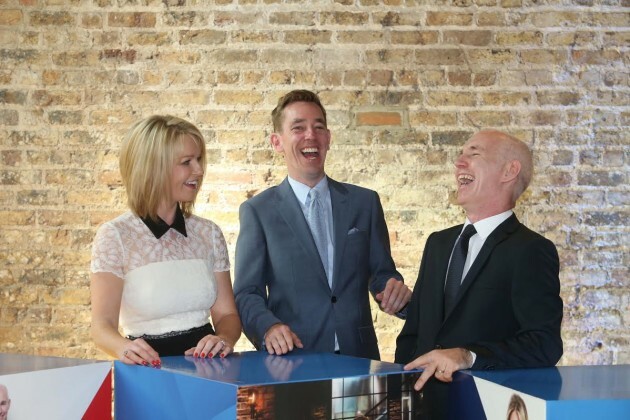 Sam Boal Sam Boal
As she made her way to the stage, Claire Byrne thanked Tubridy for not mentioning her birthday or her hair (she does have amazing hair) and, of course, Ryan ran back on stage to inform the audience that Byrne had turned 40 earlier this week.
How did she celebrate her 40th?
By MCing a Rose of Tralee event in Mohill, Co. Leitrim. That's one way to do it, Claire.
7. Brendan O'Connor is coming back to RTÉ One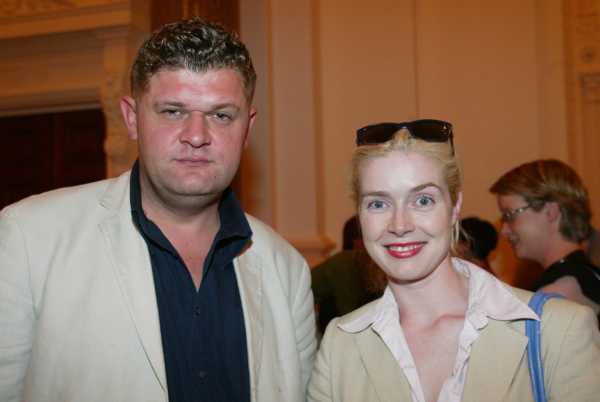 RollingNews.ie RollingNews.ie
The presenter will follow The Saturday Night Show with a new midweek entertainment/chat show.
So now.
8. Their new dramas look pretty damned slick
Giphy Giphy
In case you haven't heard, the two new shows that everyone will be talking about are Clean Break and Rebellion.
Clean Break is a gritty drama about a tiger kidnapping gone wrong in Co. Wexford and is due to air in early autumn.
Rebellion, meanwhile, is set during the 1916 Rising and comes from the writer of Charlie. It stars Brian Gleeson, Sarah Greene and Charlie Murphy. The drama, parts of which were shot in Dublin Castle, is set to wrap filming tomorrow and will air after Christmas.
We're happy to report that the footage we saw from each was very slick.
9. It seems that Donal Skehan doesn't mind Mario Rosenstock's impression of him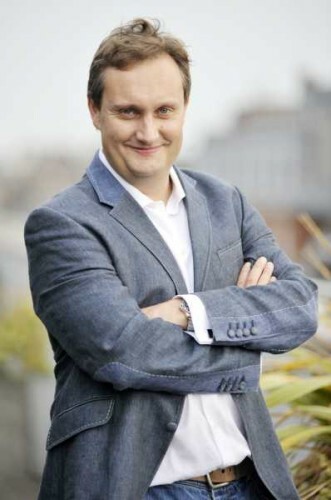 Sasko Lazarov / RollingNews.ie Sasko Lazarov / RollingNews.ie / RollingNews.ie
Rosenstock had earlier pointed out that he was intimidated about being in the same room as so many people he had previously taken the piss out of, including Donal Skehan and Daithi O'Se.
But we spotted Skehan and Rosenstock chatting away, so at least there's no bad blood.
Good sport, our Donal.
10. Claire Byrne and Una Foden bonded about having two tiny children and the hassle of appearing on TV while pregnant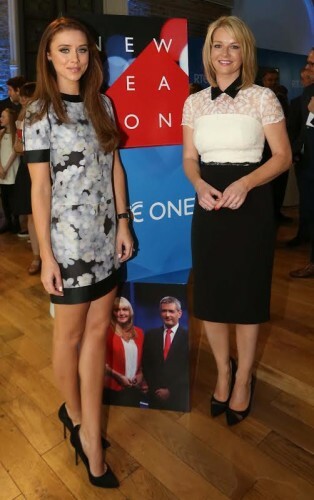 Sam Boal Sam Boal
"It's not good," said Claire. "Lots of flowy tops," Una concurred.
<3
11. Ryan Tubridy's dream guests are Bill Clinton and Paul McCartney
Ian West Ian West
Twitter would explode.
Elsewhere, he said veteran actor Ryan O'Neal was "a tricky customer" to interview, although he conceded that it made for "engaging television".
12. He doesn't ever feel tempted to dive into the #LateLate hashtag on Twitter
He told DailyEdge.ie:
Wouldn't I go mad if I did?
Does he pay attention the viral moments i.e. the audience member rolling her eyes during a marriage referendum debate?
I don't not read stuff. What I don't read is the comments underneath an article. If Twitter is going bonkers about an interview, I don't read it. I don't listen to the white noise. I just listen to the quality.
13. He refused to answer whether or not was on Tinder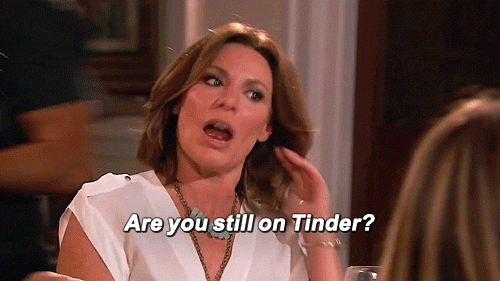 realityTVgifs / Tumblr realityTVgifs / Tumblr / Tumblr
One cheeky journalist asked Tubs if he was on Tinder and he wasn't having any of it.
14. Daithi O'Sé's Rose of Tralee talent would involve him impersonating Axl Rose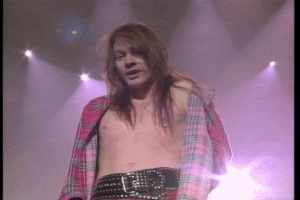 He told DailyEdge.ie:
I don't know, really. I used to sing before. I'd probably be thinking I was Axl Rose from Guns 'n' Roses or something. Air guitar.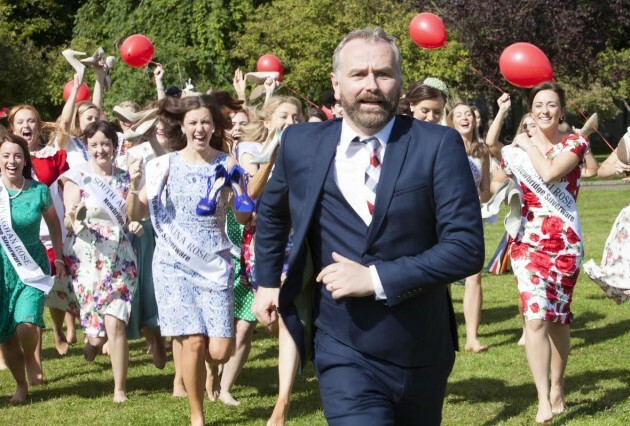 Tony Kinlan Tony Kinlan
We also asked Daithí whether we could expect any Ice Bucket Challenge moments this year…
We don't know at the moment. This time last year we didn't know about the ice bucket challenge. It depends on the timing of the show. The Ice Bucket Challenge last year put us about 12 minutes over.
He also promised that there's several gas Roses to look forward to.
Consider us tuned in.