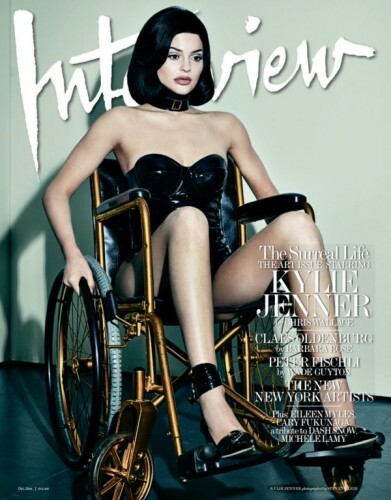 EARLIER THIS WEEK, the above cover of Interview Magazine featuring Kylie Jenner caused so much controversy when it was released and showed the teenager posing in a wheelchair.
Many saw it as offensive:
And portraying it as glamorous with her gold wheelchair:
Yesterday, Tumblr user Erin recreated the photo shoot as a comeback to Kylie
Tumblr Tumblr
Her post has gone viral on Tumblr, and her words underneath summed up her position:
I tried my best to create a more authentic version of Kylie Jenner's Interview cover, given that I'm, you know, actually disabled and a real life wheelchair user. I can barely get people to make eye contact with me, let alone land a cover shoot. If being in a wheelchair is trendy now, I've apparently been a trendsetter since before Kylie was born.
It looks like this controversy will keep going and going.
Well played, Erin.