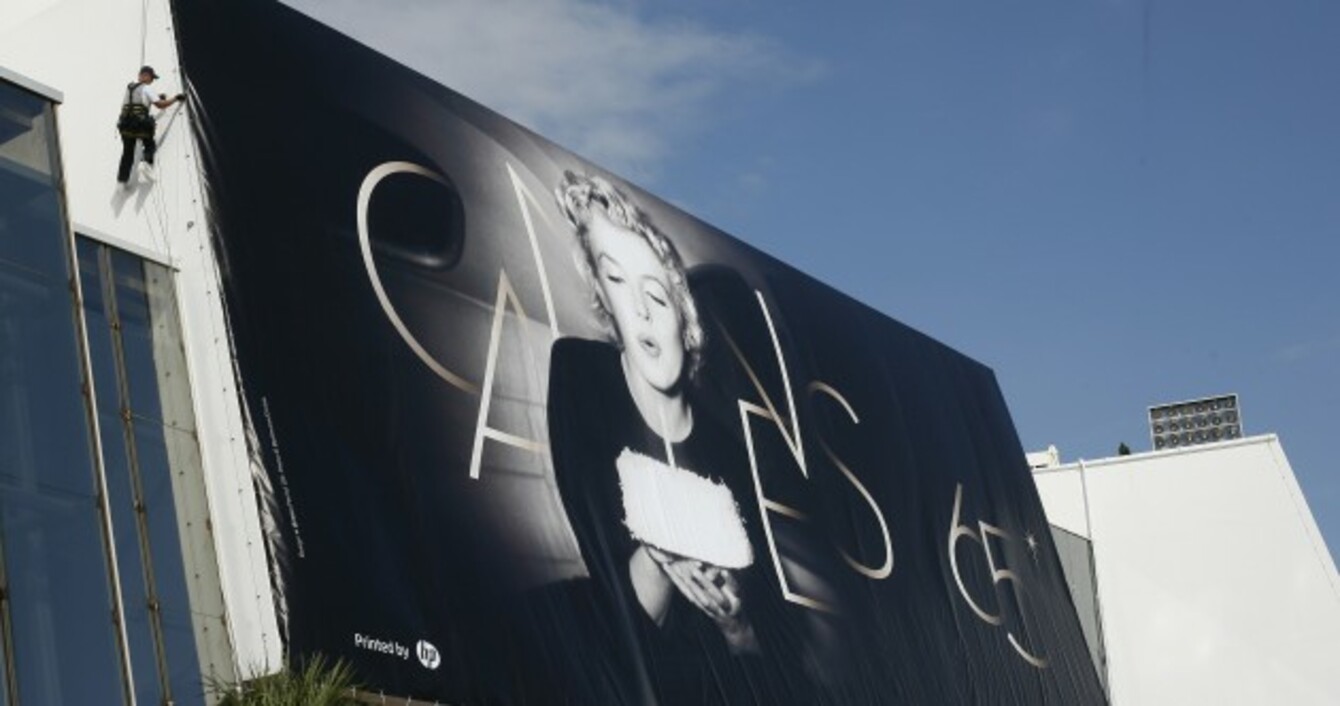 Image: Lionel Cironneau/AP/Press Association Images
Image: Lionel Cironneau/AP/Press Association Images
THE PRESTIGIOUS CANNES Film Festival opened last night with a gala screening of Wes Anderson's Moonrise Kingdom.
Stars were out in force but the glamorous occasion was somewhat overshadowed by claims that the jury was sexist in its approach to picking the finalists.
All 22 movies in the running for the Palme D'Or were directed by men. Although the list includes directors in their 30s and their 80s, men from Europe, North America, Asia and the Middle East, it has been criticised for including no females.
The French feminist group La Barbe had its petition about the festival published in Le Monde and The Guardian newspapers earlier this week.
Festival artistic director Thierry Fremaux has defended the shortlist, stating he does not select a film based on it being directed by "a man, a woman, white, black, young, an old man".
"It wouldn't be very nice to select a film because the film is not good but it is directed by a woman," he added.
Jury member and director Andrea Arnold echoed that sentiment, telling the BBC: "I would absolutely hate it if my film was selected because I was a woman."
Both Fremaux and Arnold said the lack of women highlighted the industry's makeup as a whole. Fremaux argued it was not the festival's fault that filmmaking was now primarily "a male sport".
Arnold said: "It's true the world over in the world of film, there are just not that many women film directors. That's a great pity and a great disappointment."
Another female member on the judges' table, actress Diane Kruger insisted that women are made welcome in Cannes. Last year, four female directors made the main competition lineup.
The festival runs until 27 May and will feature 17 Irish titles.
65th Cannes Film Festival - Jury photocall

65th Cannes Film Festival - Jury

65th Cannes Film Festival - Jury

65th Cannes Film Festival - Opening Ceremony

65th Cannes Film Festival - Opening Ceremony

65th Cannes Film Festival - 'Moonrise Kingdom' Premiere

65th Cannes Film Festival - Opening Ceremony

65th Cannes Film Festival - Opening Ceremony

65th Cannes Film Festival - Opening Ceremony

65th Cannes Film Festival - Opening Ceremony

65th Cannes Film Festival - Opening Ceremony

65th Cannes Film Festival - Opening Ceremony

65th Cannes Film Festival - Opening Ceremony

65th Cannes Film Festival - Opening Ceremony

65th Cannes Film Festival - 'Moonrise Kingdom' Photocall

65th Cannes Film Festival - 'Moonrise Kingdom'

65th Cannes Film Festival - 'Moonrise Kingdom'

65th Cannes Film Festival - 'Moonrise Kingdom'

65th Cannes Film Festival - 'Moonrise Kingdom'

65th Cannes Film Festival - 'Moonrise Kingdom'

65th Cannes Film Festival - 'Moonrise Kingdom'
-Additional reporting by AP