RTÉ RTÉ
1. Pick an accessory.


2. Who do you like the least?
RTÉ
Miriam O'Callaghan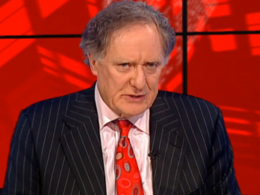 Vincent Browne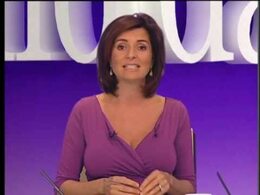 YouTube
Colette Fitzpatrick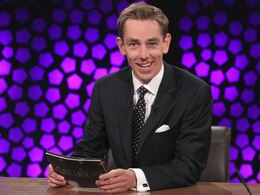 RTÉ
Ryan Tubridy


3. You're having lunch in the RTÉ canteen. What do you get?
Nothing, you cooked your own. You CAN cook, you know.
Whatever meat is on offer and a pint of milk.
Are you mad? You wouldn't eat that muck. Get Neven on the blower.
You try to avoid the place in case you accidentally end up agreeing to go on the Late Late Show.


4. Pick a way to get to work.
Dublin bike with my trousers tucked in
The humble bus, with all the 'normals'
A taxi, running late again


5. Pick a film.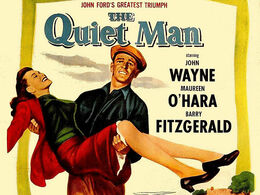 Wikipedia Commons


6. What's mostly likely to be written on your shuffly papers?
Something motivating, as Gaeilge.
A list of people who've lost the run of themselves and must be stopped.
A shopping list, including pet food for your brood back on the farm.
Something scathing about what Jean Byrne was wearing. Is she well?


7. You're heading for one after the broadcast, what are you having yourself?
Hot water with a slice of lemon. Those dulcet tones don't come easy.


How would you best unwind after a long day?
Hop into the pyjamas and watch some reality trash.
Go along to some glitzy launch or party.
Cook a four course meal for your other half.
Watch the news while listening to the news on the radio. After reading a whole non-fiction book. About news. Answer all the questions to see your result!
You scored out of !
Bryan Dobson
DOBBO. A legend round these parts, you don't suffer fools gladly. You're a bit stubborn but everyone looks to you for advice... and a backer through town.
RTÉ
You scored out of !
Aengus Mac Grianna
You're not afraid to take the piss out of yourself and everyone loves you for it. You wouldn't be caught dead with a shiny T-Zone, and that's OK.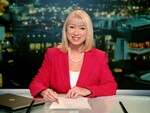 RTÉ
You scored out of !
Anne Doyle
There'll never be another quite like you. You're not one to settle down because that would stop the party. With wisdom and pearls others can only admire, you're one class act.
You scored out of !
Sharon Ní Bheolaín
The golden girl. You're always up for the craic but there's a fierce bang of 'no messin' off you when the time is right. A1 Sharon.
RTÉ
You scored out of !
Eileen Dunne
Loyal and reliable, you don't like to be the centre of attention. Sometimes you can feel a bit overshadowed, but people keep you around for a good reason. Legend.
RTÉ
You scored out of !
Siún Ní Gearailt
A country kid through and through. You're highly cultured and aren't short of a few admirers. You might be the underdog, but value quality over quantity. Oh, and no one can spell your name.