TODAY IT WAS reported that none other than Michael Flatley will perform for President-Elect Donald Trump at his inaugural ball.
The reaction has been about as positive as you'd expect.
It's no secret that Trump has struggled to attract A-list talent to perform at his inauguration with many distancing themselves from President-Elect Trump and others flat out refusing to have anything to do with him.
While Obama had the likes of Aretha Franklin, James Taylor, Beyoncé and Kelly Clarkson perform at his inaugurations, Trump has had to be content with the ragtag crew his organising committee have assembled.
In fact, the chairman of his organising committee claimed that they actually didn't ewant celebrities to perform at the inauguration anyway because President-Elect Trump is "the greatest celebrity in the world".
So what we've done instead of trying to surround him with what people consider A-listers is, we are going to surround him with the soft sensuality of the place.
So who will be responsible for providing these soft, sensual vibes? Here's the line-up for his inauguration.
3 Doors Down
Who are they? 3 Doors Down are arguably the most well-known act on the bill having enjoyed success in the 1990s with their blockbuster single Kryptonite.
Their most recent album was released in March 2016 and reached no. 14 on the Billboard 200 album chart. It features cheery-sounding songs like "In The Dark," "The Broken," and "Living In Your Hell". Maybe they're the perfect band for Trump's inauguration after all.
Toby Keith
Who is he? Toby Keith is a country singer best known for being aggressively American. One of his best known songs is Courtesy of the Red, White And Blue (The Angry American). It's an ode to 'Murica that features charming lyrics about bombing other countries.
Soon as we could see clearly/Through our big black eye/Man, we lit up your world/Like the fourth of July
As well as this rallying cry:
And you'll be sorry that you messed with/The U.S. of A./'Cause we`ll put a boot in your ass/It's the American way
Perfect for the inauguration, so.
The Piano Guys
Who in the world are they? The Piano Guys (great name, BTW) are a group of musicians that perform classical music covers of pop songs like Hello, Can't Stop The Feeling and Let It Go, and post them on YouTube.
Yes, a YouTube covers band is performing at the inauguration. What a time to be alive.
ThePianoGuys / YouTube
Chrisette Michelle
Eh, who is she? Chrisette Michele is a soul singer who, ironically enough, was recently featured on a Spotify playlist curated by Barack Obama. Hmm! This, despite the fact that she recent said she was "traumatised" by Trump's recent election.
Riiiiight.
Lee Greenwood
Who is he? Lee Greenwood is a 74-year-old country singer who, like Toby Keith, loves America. In fact, his best known song is a ditty called God Bless the USA. He also loves Donald Trump and thinks he's a "patriot".
I think he's going to be a great president. I love his slogan, "Let's make America great again," and I'm confident that he'll take a good shot at it.
Right so.
Jackie Evancho
Who is she? Jackie Evancho is a 16-year-old classical singer who rose to prominence when she appeared on the fifth season of America's Got Talent as a literal child. Since then, she has released five studio albums. Trump even took credit for the commercial success of her most recent album, Someday at Christmas.
She will sing the National Anthem tomorrow.
*sigh*
Big & Rich
Who are they? They're a country duo – surprise, surprise! Their real names are Big Kenny and John Rich (hence the name Big & Rich) and they're especially known for a song called Save a Horse (Ride a Cowboy).
Um, here are the lyrics.
azlyrics azlyrics
Very presidential, we're sure you'll agree.
Tony Orlando
Who is he? Tony Orlando's Wikipedia literally describes him as a "show business professional," which is a fairly vague description. He's worked as a singer, music producer, actor and host. Crucially, he's happy to perform for Republicans — he performed at an event for presidential hopeful Mike Huckabee in 2015.
So now.
The Rockettes
Who are they? A legendary dance company from New York City. The company's decision to perform at the inauguration was so unpopular with members of the company that many attempted to boycott it.
Mormon Tabernacle Choir
Who are they? Literally a choir full of Mormons.
Sam Moore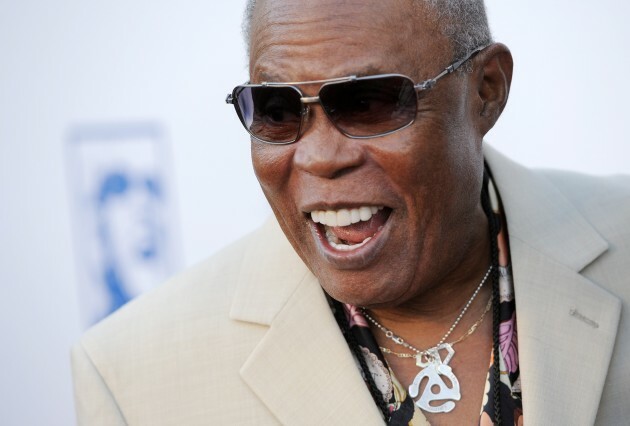 AP / Press Association Images AP / Press Association Images / Press Association Images
Who is he? A well-regarded gospel singer and one half of the duo Sam & Dave. In a statement, Moore explained that he felt all Americans needed to unite behind Trump.
He needs everyone's support to make America greater, stronger and an even better country.
Tim Rushlow
Tim Rushlow / Facebook Tim Rushlow / Facebook / Facebook
Who is he? You guessed it – he's a country artist! His response to people critical of his decision to perform at the inauguration? "Haters are gonna hate."
Travis Greene
Who is he? Travis Greene is a gospel musician and pastor. He said he decided to perform for Trump after "much prayer, deliberation and soul-searching," and claimed it was the will of God. "God made do it" is a good excuse, tbh.
DJ Ravidrums
Who is he? He's a DJ with a rather illustrious past if Wikipedia is anything to go by.
Perfect for Trump!
The Talladega College Tornado Marching Band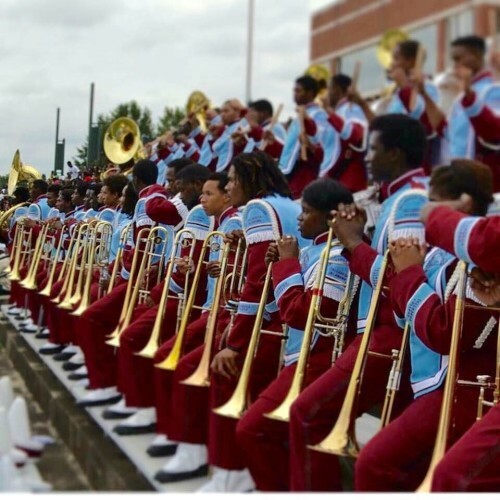 The Great Tornado / Facebook The Great Tornado / Facebook / Facebook
Who are they? A marching band from a historically all-black college from Alabama. Not only did they agree to perform at the inauguration, but they raised over $300,000 to get there. Dedication.
Like we said, it's a ragtag crew.
DailyEdge is on Snapchat! Tap the button below to add!