WHOOPI GOLDBERG HAS entered the hallowed halls of Trinity College in Dublin to address the college's philosophical society (aka The Phil).
According to the Trinity News she's already been awarded the society's Honorary Patronage, while Laura Harmon of the Union of Students in Ireland snapped this picture after meeting with the actress: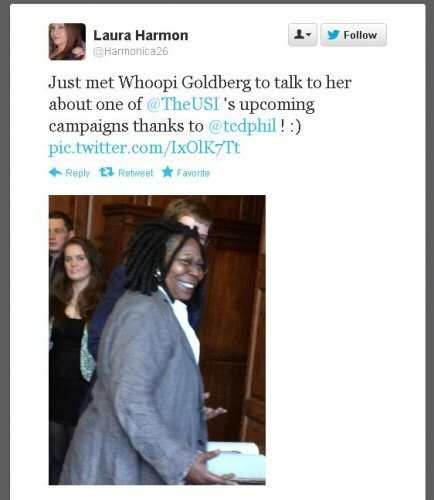 Hugh Laurie will also speak at The Phil later this evening as part of Fresher's Week.
More details: Why are Whoopi Goldberg and Hugh Laurie in Dublin?