IT'S THE HOLIDAY season and you're basically forced to go to every little get-together now that people who live away and abroad have decided to grace you with their presence. But it's exhausting.
Here's why you should stay in tonight. Bah, humbug.
1. The pubs will be packed
Colleges are letting out for the holidays, people are getting together and the 12 pubs will be rife.
Every pub you enter is basically like this.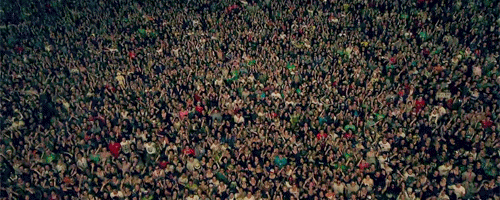 Yes, the spillers will be out, but this time, there's nowhere to run.
2. Christmas parties are out
Beware of the Christmas parties. They're out in their droves and you better believe that 'the banter' is about to happen. You're either in or you're out. There's no in-between, as you'll discover when trying to cave out a route to the bar.
Krystle Krystle
3. It's so expensive
You've probably already spent €180 million on Christmas presents for your various extended cousins and Kris Kindle obligations. Going on a 12 pubs or meeting up with people you haven't seen in a while calls for cash. Drinks, presents, paying someone to keep your place in the queue for the loo, it all adds up.
Be scabby, stay home. Self-pity doesn't cost a thing.
4. You're overworked
There's always the Christmas rush to get all your work done before you can take a few days off in peace to enjoy the festivities. Chances are, you're wrecked. If you're in retail, preparing for the sales and dealing with the onslaught of Christmas shoppers is just a thought you can't bare to tackle with a hangover.
This is basically you, in company.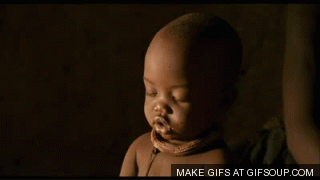 5. Christmas music in nightclubs
It's everywhere. There's no escaping it, especially just before closing time and All I Want for Christmas comes on and the crowd goes wild. There will be pointing, and hugs. Do you really want to get that cheerful?
6. Clothes
You'll be sweaty inside with all your layers and freezing outside. Everyone will be wearing Christmas jumpers and you're a total grinch if you don't. Sofa and fluffy socks seem like the proper order.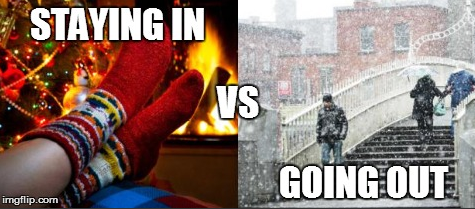 Shutterstock-Photocall Ireland! Shutterstock-Photocall Ireland!
7. You've to go shopping tomorrow
In the morning, you'll wake with a hangover and you haven't a scrap of your Christmas shopping done. Why not stay sober, wake up at 3pm, and put off going shopping until all the shops close?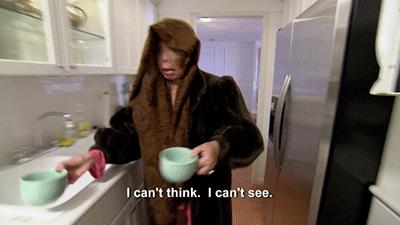 Timeout Timeout
8. Getting home is a nightmare
Night-links aren't running, and everyone in the world has flown into Ireland especially to occupy the very taxi you've been waiting hours for. Stay local or stay out of it.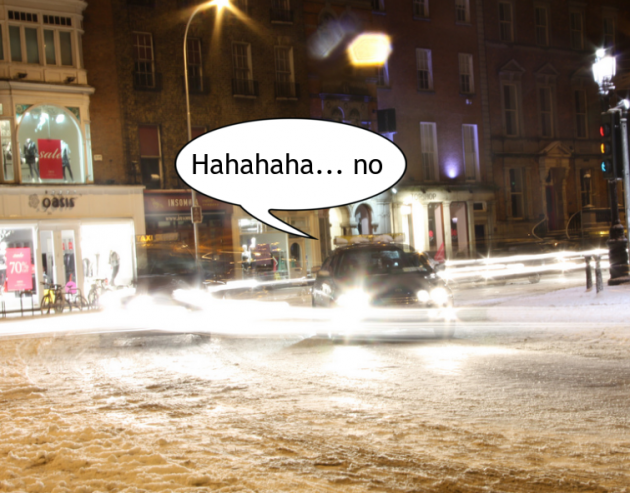 9. Telly is deadly
Lets face it, telly is deadly around this time of year. With all those movies and talk-shows, who would want to move from the sofa? Not you, that's who. Get onto Netflix and work through some Christmas movies. Let our definitive ranking be your guiding star.