THERE HAVE ALREADY been a rake of music festivals in Ireland this summer and plenty of Irish people are making the trek to Glastonbury this weekend.
The rapper Wiley has got plenty of people talking by tweeting how unhappy he is to be playing somewhere like Glastonbury where it's always raining:

His tweets were collected here and as much as you might reckon Wiley is moaning we're going to be honest with you about something.
Festivals aren't all they're cracked up to be and if you've never been to one then you're probably better off.
Allow us to explain.
1. Sleeping in a tent is awful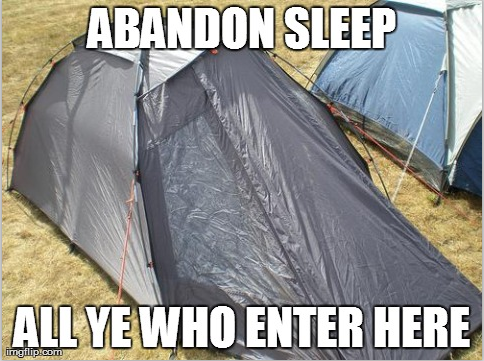 katsommers / Flickr
It doesn't matter how merry you were when you fell into your tent for a nap or how many sleeping bags you bring down you will always have a rough nights sleep in your tent and wake up the minute the sun rises absolutely roasting.
Terrible.
And there's a strong chance this will happen to your tent: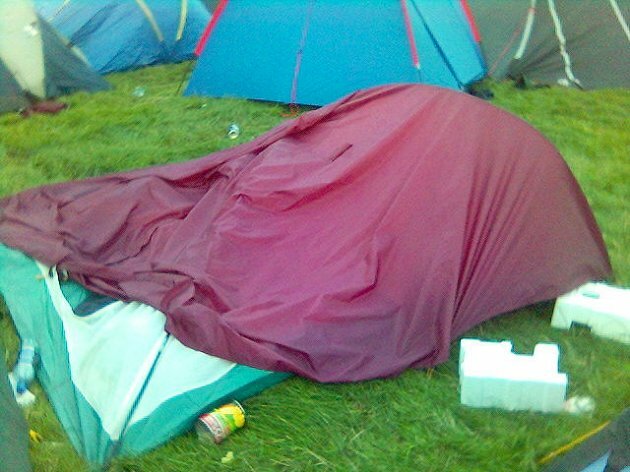 technokitten / Flickr
2. Mud will be everywhere
Even at a festival with minimal rain there will be mud everywhere and you will find yourself walking in slow motion even while travelling short distances.
And some dopes will invariably try some "hilarious" mud wrestling that is not hilarious at all:
cormac mcmullan / YouTube
3. Wellies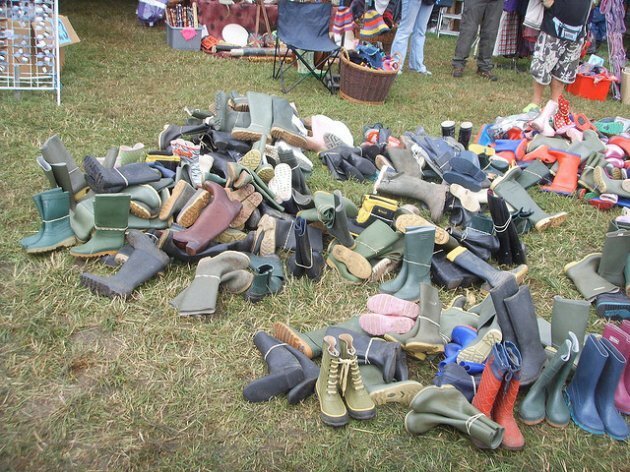 curiouslypersistent / Flickr
A direct result of all this mud will be having to wear wellies all the time which is terrible.
They are clunky to wear and your feet will be in bits at the end of the day.
And you ever tried to dance in wellies?
Very hard.
And taking them off is a nightmare too.
4. Festival Chic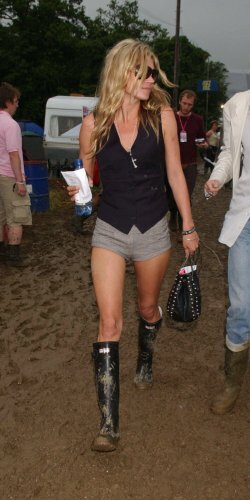 Yui Mok/PA Archive/Press Association Images
What are you wearing at this year's festival?
A "wacky" headress, denim shorts and lashings of fake tan?
Congrats, you've nailed "festival chic" and you are the image of Kate Moss.
Oh hang on you just look like every other overdressed person at this festival.
And this also goes for people in wacky but totally naff costumes.
If you've never been to a music festival you can avoid all this with great ease and you're all the better for it.
5.  Bands you actually have no interest in
"Aw man I can't wait to see Obscure Blogger Fave Indie Dance Act Play One Song You Know" later they're gonna be sick"
This is the kind of statement you have to unironically say at a music festival and it's exhausting.
You just want to have a dance in the field half the time and this is all a bit much.
6. Weather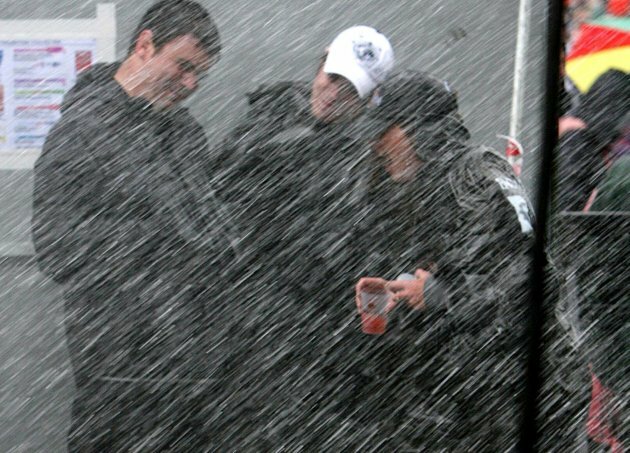 Niall Carson/PA Archive/Press Association Images
It will rain.
It will rain nonstop and it even when it is not raining you will spend hours just saying "WELL AT LEAST IT'S NOT RAINING" to all who will listen to the point where you forget to have any actual fun.
7. Food
Oh yes you might think the food is amazing at these festivals and it's all organic falafel this and gourmet burger that.
But do you know how expensive all that food is?
It adds up and you'll empty your wallet with all that food faster than you can say "culinary delights"
8.  People lose the run of themselves
Niall Carson/PA Archive/Press Association Images
At music festivals people seem to revert to their caveman sides and will run around the place screaming, rolling down hills and generally having this wild, untamed look in their eye that suggest they have lost it completely.
You won't get that down your local pub of a Saturday night.
9. The post festival recovery will take forever
Even if you've drank nothing but water and slept for eight hours each night you will come home from a festival with a cold that will last for 5 days and the need to sleep for 18 hours straight.
And if you've never gone to a festival you can avoid that and all these other annoying things.
Lucky you.