A PHOTO THAT appears to show a widower dining alone with just a photo of his late wife is going viral.
Warning: this may cause your heart to shatter into a million pieces.
Ahhhhhh.
Twitter user Madina Bashizadah took the photo at In-N-Out Burger and told The Huffington Post that customers repeatedly approached the man to ask about the photo.
We found out that she was his sweetheart, his wife who passed away 5 years ago. They met at 17 but the war had kept them apart. He had searched for her for 10 years and one day as he was telling his barber the story, the barber calls his daughter in and it ends up being her. They were married instantly and it lasted for 55 years until she passed. He takes her photo everywhere.
The original tweet has been retweeted over 8,000 times and received nearly 13,000 favourites since it was posted last week.
Meanwhile, this is us: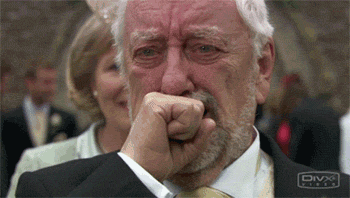 fuckyahreactiongifs / Tumblr fuckyahreactiongifs / Tumblr / Tumblr