SOME ARE MERE rumours, but some really do live among us.
Here are just some of the animals currently prowling (or said to be prowling) the Irish countryside…
The Boar of Tulla
A wild boar which is currently roaming in a wooded area near the town of Tulla in Co Clare is "striking fear" into the hearts of walkers and "terrorising" locals.
The wild boar is currently on the National Biodiversity Data Centre's invasive species list. Clare County Council's Animal Welfare Officer Frankie Coote told The Irish Sun today that while the animals are quite sedate, they do have the potential to be very dangerous.
www.shutterstock.com www.shutterstock.com
Kudos must be paid today to the Irish Sun for these imaginative descriptions of the Tulla boar:
… hulking porker…
… fanged hog…
… deranged truffle gobbler…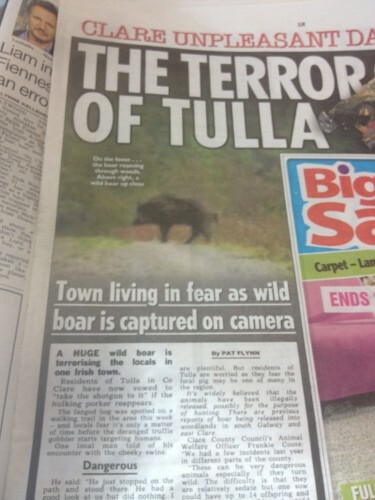 Otter Lunacy
The boar isn't all the residents of Tulla have had to contend with.
In April 2011 an otter caused havoc in the Co Clare town when it wandered towards the main street and got its head stuck in a Tayto bag. It was eventually captured and released back into the wild.
Arthur Ellis Arthur Ellis
The incident also inspired possibly the greatest headline in Irish history: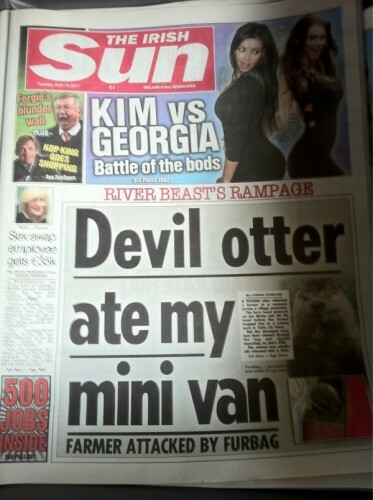 Michael Freeman Michael Freeman
The Big Cat of Co Down
Last September Police in Co Down were called in to investigate after some attacks on sheep in the Hill Road, Ballynahinch Road and Mullaghdrin Road areas.
Locals also reported spotting a 'big cat' in the area.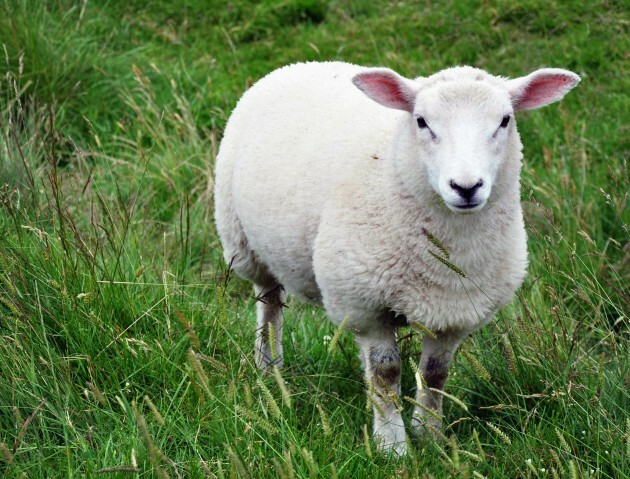 www.shutterstock.com www.shutterstock.com
The Antrim Two
In 2003 it was reported that a brown puma had been spotted roaming near Ballycastle in Co Antrim, while a black panther was said to be living outside portrush.
The BBC said at the time that animal charities attempted to track the animals after several sheep were killed. There were also more than 20 sightings of a big cat along the Antrim Coast.
The search was eventually called off.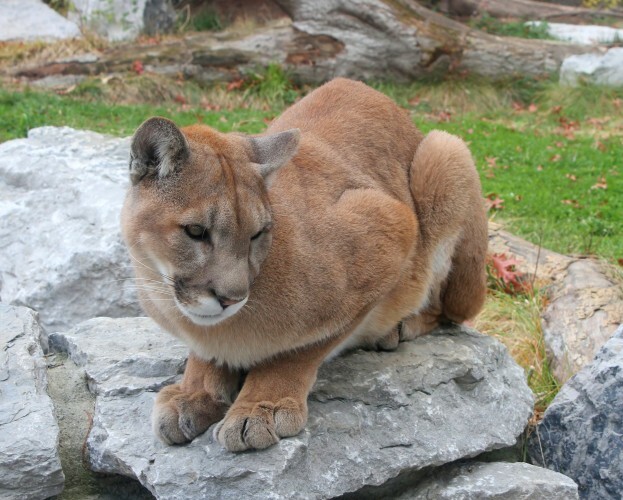 Wikipedia Wikipedia
The Puma of Monaghan
In 2004 Gardaí took part in an air search of an area in Monaghan after sightings of a large cat on the outskirts of Monaghan Town.
RTÉ reported that the puma-like creature had been seen close to a housing estate and that army marksmen were also involved in the hunt.
A few days earlier it had been reported that calf on a farm in Monaghan had been killed and eaten by a large cat.
The animal was never traced.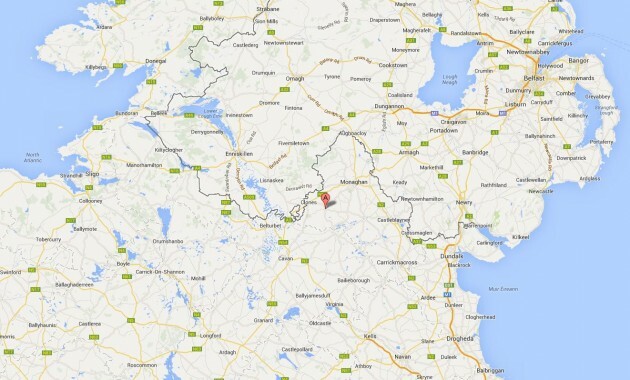 Newbliss in Monaghan, where the calf was killed.
Lambay Island Wallabies
Okay, so the wallabies living on Lambay Island off the Dublin coast aren't terrorising anyone, but we couldn't leave them out.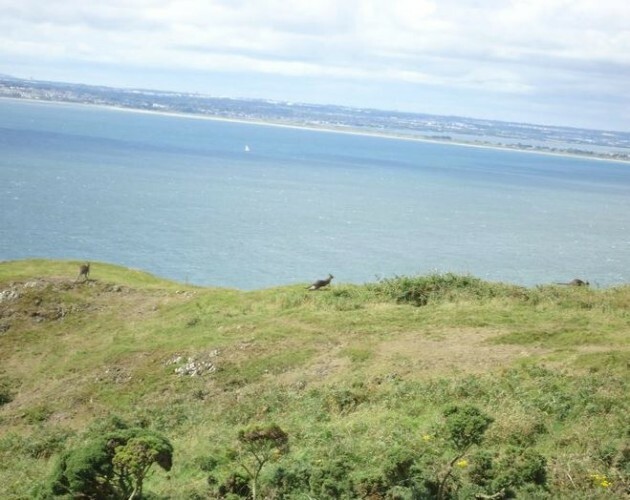 Skerries Sea Tours Skerries Sea Tours