DailyEdge praises those who rocked the week in celebland, while keeping a watchful eye on those who should just log off forever.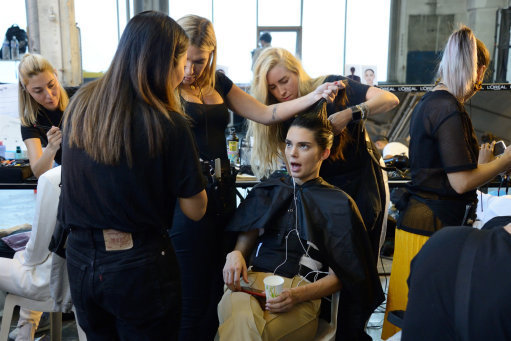 Marechal Aurore / ABACA/ABACA/PA Images Marechal Aurore / ABACA/ABACA/PA Images / ABACA/ABACA/PA Images
Losers
Pete Davidson
Pete Davidson provided us with WAY TMI when discussing how he manages to last so long with Ariana Grande in bed. 
During an interview with Howard Stern (who else?) Pete discussed all sorts of things related to his sex life with his fiancee, including this little ditty.
Gross. He also said he used to masturbate to Ariana Grande, so I guess life has improve considerably for him. 
Kendall Jenner 
Naomi Campbell threw some well-deserved shade at Kendall this week after her comments on supermodels. Here's a refresher if you need it. 
Appearing on Watch What Happens Live, Naomi was asked what she thought of Kendall and simply said "next question". 
Ouch, not even worth a diss? 
Winners  
Marissa Carter
Marissa, founder of Cocoa Brown tan, just launched her new makeup collection in Penneys. Now we all know that launching a makeup collection is a big deal, but having it picked up by Penneys?
Jackpot. 
Kim Kardashian 
Excuse me, Kim Kardashian may be the butt of all your jokes but are YOU wearing a Jeremy Scott trenchcoat covered in dollar bills to your billionaire mates' birthday parties? No, you're not. That's why Kim is a winner. 
Instagram Instagram
Christ.
Conor McGregor 
Reluctantly, McGregor is a winner this week.
Why?
Well, after that joke of a press conference he showed he has a bit of heart by allegedly donating €10,000 to an Irish boy who needs life-saving surgery. Five-year-old Bryan Buckley got sepsis last year and is now unable to walk or eat. Conor secretly donated €10,000 to his GoFundMe page and Bryan's mother revealed all. 
Decent.