IRISH SATURDAY NIGHT telly has played host to many an iconic TV series, from Pat's Kenny Live to Ryan's Tubridy Tonight, and even Miriam's Saturday Night With.
However, no series has stood the test of time quite like Winning Streak.
Many an evening was – and still is – spent huddled in front of the TV, waiting to see if Mike Murphy would pull your name out of one of those lucky envelopes.
The show helped raise young Irish men and women too. We learned more about the lie of the land from this map than we did in the geography classroom.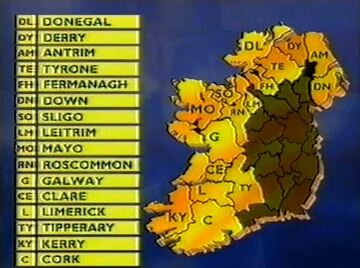 Source: Screengrab via RTE / YouTube
And got enough in depth information about the contestants from Mike Murphy's hard hitting questions to put together a fair few biographies.
"Single?" Yes. "Living with your mum and dad?" Yes. "Boyfriend?" No. "Why?"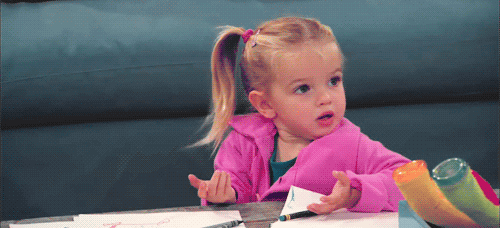 Source: Giphy
Now in it's 24th year – on air since 1990 – the series remains a key ingredient in RTE's recipe for weekend success. However, we all know it just wouldn't be the same if it wasn't for the wonderful Irish people who took part.
Here are just a selection of the souls who make Winning Streak what it is:
1. The pride of the parish, complete with supporters.
Winning Streak ain't Winning Streak without a contestant who can inspire a crowd to come out in droves to cheer on their beloved friend and neighbour.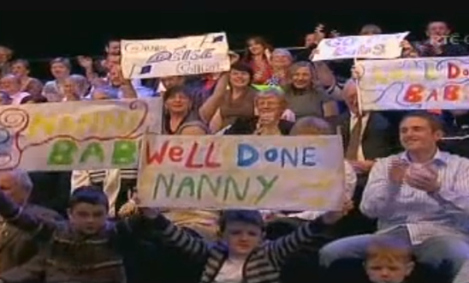 Source: Screengrab via RTE / YouTube
There will be banners and lots of 'em, and a great big thank you for all those who've been sending cards and calling to the house.
2. The stereotypical Irish mammy.
A regular feature since the beginning of the series, this creature has been married to the husband (who is of course there in the audience) for as long as she can remember, has a few childer and enjoys a bit of reading and walking. She never EVER misses her Winning Streak of a Saturday night.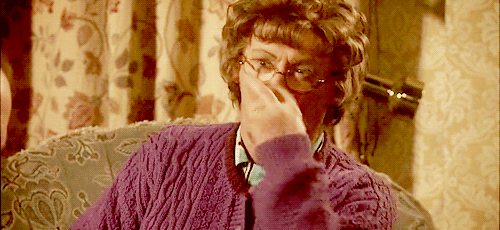 Source: Tumblr
Mammy ain't as innocent as she seems though and will most likely be picking her colours and pressing her buttons before the hosts can say boo to a goose.
3. The token 'young fella'.
The hair is done, the shoes are shiny, and there's generally a shirt and tie involved. May or may not give uncle Marty a bit of lip. Remember young Ciarán?
Source: Screengrab via RTE / YouTube
And those shoes?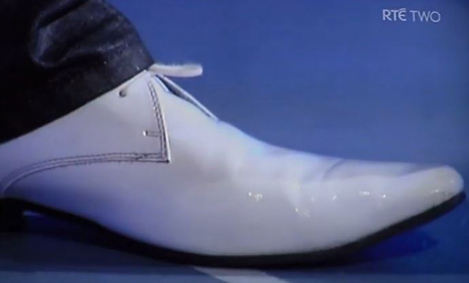 Source: Screengrab via RTE / YouTube
And the lip he gave poor Marty?
Source: Screengrab via RTE / YouTube
All's well that ends well though. We never saw a host so happy to see a contestant getting the boot.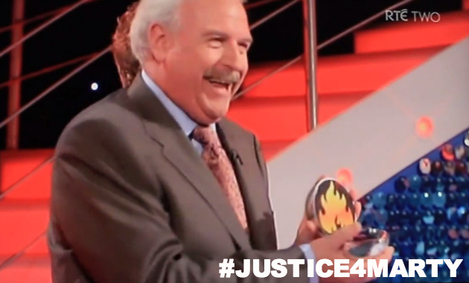 Source: Screengrab via RTE / YouTube
4. The eternal bachelor.
Sure there's one in every town. This lad will most likely be told that he's lucky he hasn't a missus to drain his winnings, or told that the cash will make him a smash hit with the ladies.
Source: Giphy
5. The repeat offender.
This seasoned game show star has been on Winning Streak/Fame and Fortune/The Big Money Game before and therefore has no business being back for a second spin of the wheel.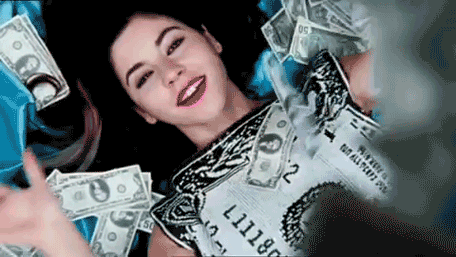 Source: Wifflegif
6. The one who doesn't even watch Winning Streak.
Players like these don't come along too often but when they do they definitely bring the entertainment value. Take Dubliner Tracy for example:
Source: Screengrab via RTE / YouTube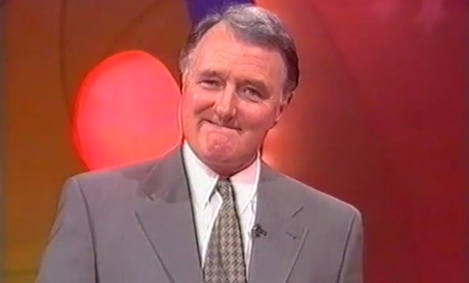 Source: Screengrab via RTE / YouTube
"Will you watch it in future?" Murphy continued.
"No", she replied with a laugh.
In the words the man himself, "there are deductions for those kind of answers".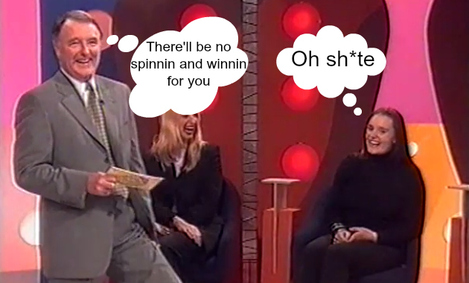 Source: Screengrab via RTE / YouTube
7. The one who's only playing for someone else.
Sure wouldn't half the population of Ireland be only mortified if they had to get up and go on the telly themselves.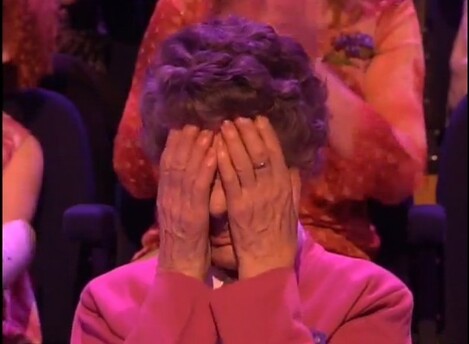 Source: Screengrab via RTE / YouTube
See? Mortified.
8. The 'posh' one.
If you're from anywhere outside Dublin this contestant will be easily identified by surname in 0.5 seconds.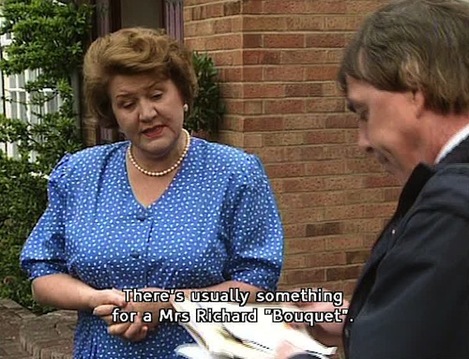 Source: Tumblr
Much like 'the repeat offender', they're deemed to have no need to be on Winning Streak.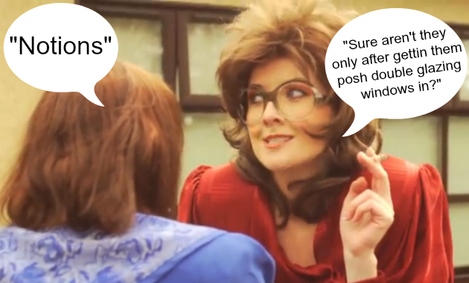 Source: Screengrab via RTE / YouTube
9. The non driver who wins the €30,000 car.
We sure do hope that rumour about being able to take the cash instead is true…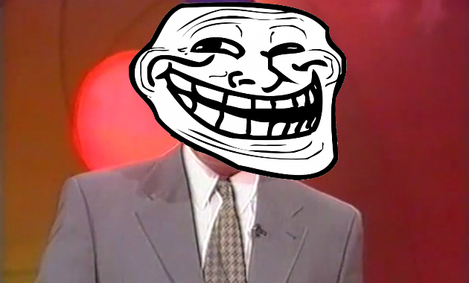 10. The poor 'oul creatur' who heads home with considerably less money than everyone else.

Source: Imgur
There's always one. Would they not give him/her an extra few quid there now? You'd spend that on the petrol getting to the show.
11. The one with the magnificent mascot.
Like Bono here, who made his Winning Streak debut during a Dingle special back in 1994.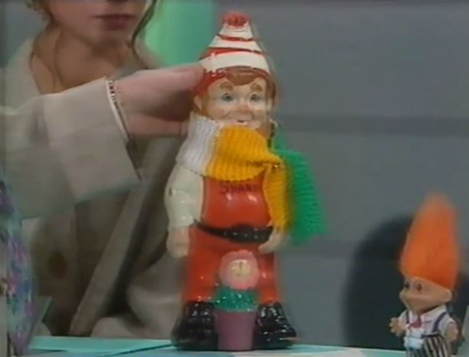 Source: Screengrab via RTE / YouTube
Bono belonged to Martin from Cork who claimed the gnome's ambition was to be on Winning Streak. They just don't make 'em like they used to any more now, do they?
13. The amazing old lady who steals the show.
Babs from Waterford was almost 96 years of age when she appeared on Winning Streak with Derek Mooney in 2007 and she was utterly fantastic. Watch her blaze a trail from around the 4 minute mark.
Source: GazClimbs
14. The one who gets to spin the wheel but still goes home with less cash than half of the other contestants.
Source: Screengrab via RTE Player
"Ah now, there should be nothin' in that wheel below a decent €25,000″, says the viewing public.
15. The one who defies the odds to take home an absolute fortune.
You know you're in the money when that 5, 4, 3, 2, 1 can't come quickly enough.
Source: IrishNationalLottery
And for those of you who are wondering, Winning Streak airs on RTÉ One every Saturday night from 8.20pm.