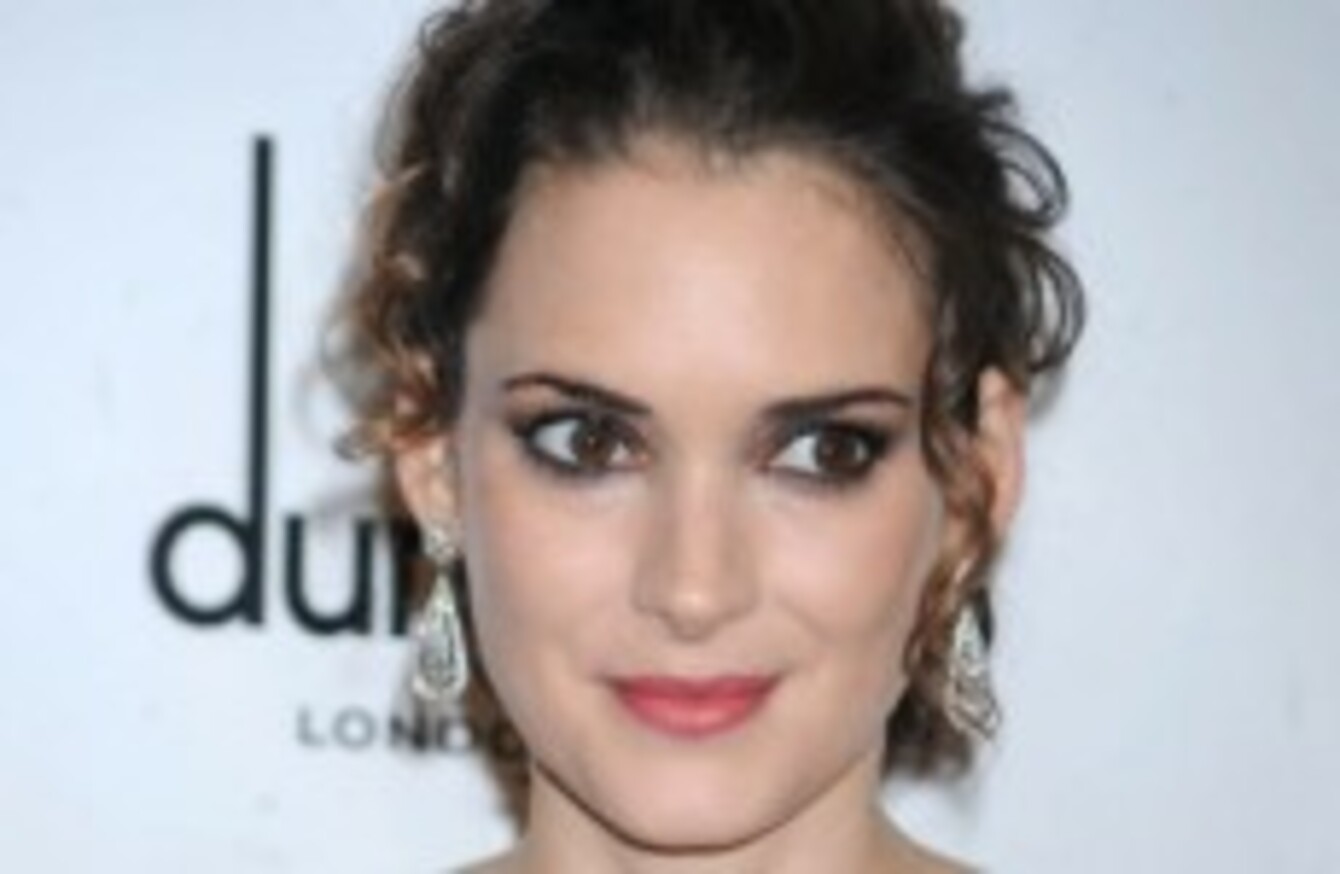 Winona Ryder at IFP's 20th Annual Gotham Independent Film Awards, New York
Image: Dennis Van Tine/Starmax/EMPICS Entertainment
Winona Ryder at IFP's 20th Annual Gotham Independent Film Awards, New York
Image: Dennis Van Tine/Starmax/EMPICS Entertainment
ACTRESS WINONA RYDER has claimed that Mel Gibson made anti-semitic and homophobic comments to her at a party 15 years ago.
Speaking to GQ magazine, Ryder said that in 1995 Gibson called her an "oven-dodger" – in reference to the Nazi gas chambers used to murder millions of Jews during the Holocaust.
Ryder, who is half Jewish and was born Winona Horowitz, told the magazine:
I was at one of those big Hollywood parties. And he was really drunk. I was with my friend – who's gay. [Gibson] made a really horrible gay joke.
And somehow it came up that I was Jewish. He said something about 'oven dodgers,' but I didn't get it. I'd never heard that before.
The 39 -year -old actress has revealed in the past that many of her relatives died in the Holocaust. She said that she was shocked after the alleged incident with Gibson:
I was like, "He's anti-Semitic and he's homophobic." No one believed me!'
The Telegraph reports that a spokesperson for Gibson refused to comment on the accusation, which comes just weeks before his new film – The Beaver – is released. NME reports that the release of the film, directed by Jodie Foster, has been long-delayed in the hope that the furore surrounding the actor might die down.
Gibson had been the centre of intense controversy in recent years, following a string of sexist, racist and homophobic outbursts.
In a recorded telephone conversation released earlier in the year, he appears to tell his ex-girlfriend and mother of his child Oksana Grigorieva that she looks like "a pig in heat" adding: "If you get raped by a pack of n*****s, it will be your fault".
In 2006, Gibson was also alleged to have told a police officer, who pulled him over on suspicion of drunk driving, that: "The Jews are responsible for all the wars in the world."