WISH, THE ONLINE retailer has caught flack before for selling some seriously bizarre stuff – or so their 'eye-catching' ads would have you believe.
Now, however, the site is under-fire for how it's choosing to advertise plus-size tights – showing slim models fitting them over their entire body.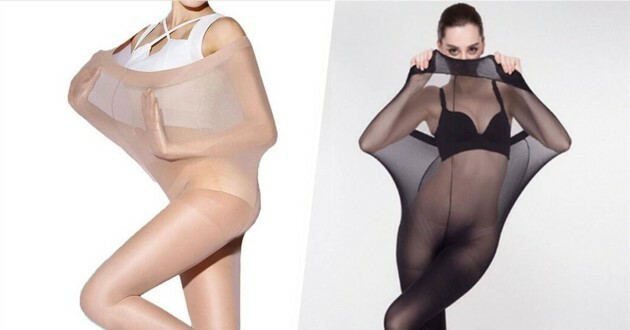 Wish Wish
Did all the plus-size models just call in sick that day, or … ?
Beyond the ad being distasteful, commentators have said that the ad is redundant, given that it gives no indication as to how the tights look on the bodies they were manufactured for.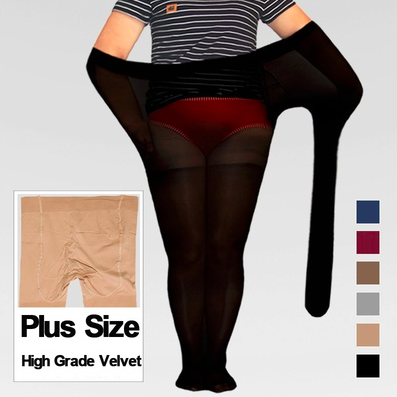 Wish Wish
One Twitter put it down to the possibility that, as Wish source their photographs from third parties, that the photos were never intended to advertise plus-size hosiery.
The tights shown were actually ripped (no pun intended) from another website called Little Playland advertising 'Magic Tights' – tights that don't rip or ladder, even with significant stretching.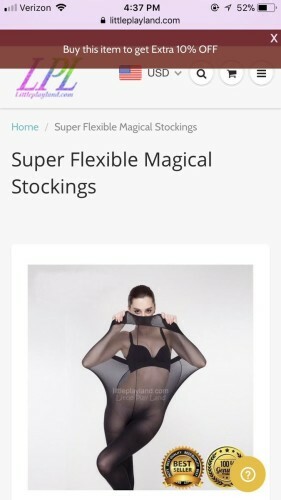 @monaloco @monaloco
Cosmopolitan fashion writer Laura Capon said:
What is the point they are trying to make here? That our thunder thighs are so big that their model can fit her entire body into a pair of our tights?"