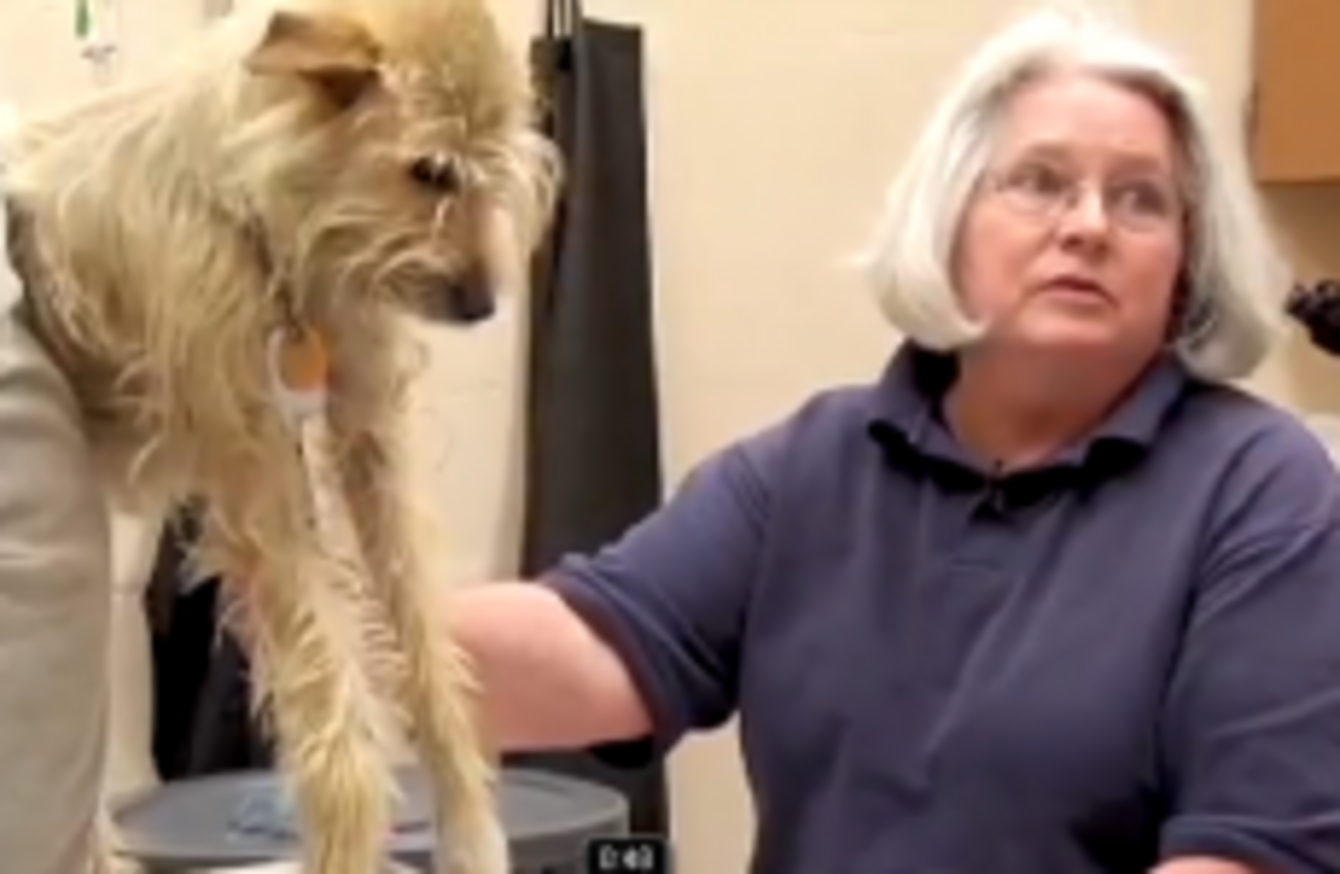 Image: CNN via YouTube
Image: CNN via YouTube
AN ALABAMA FAMILY has faced the difficult decision of having to give away its dog – despite the terrier having made the three-week journey back to them on two broken legs.
Mason the dog was blown miles away from home in the tornado that battered Tuscaloosa on April 29, breaking both his front legs in the process.
But despite his injuries, the plucky terrier mix was able to make it back home – crawling on the 'elbows' of his front legs – with his family stunned to find him waiting on the porch of their house when they returned to it to sift through the debris.
However, because his family's home had been destroyed by the same storm that had blown him so far away, the family weren't able to care for him themselves – instead having to give him to an animal shelter in Birmingham, 60 miles away.
Staff at that clinic said Mason's injuries were by far the worst that any animal surviving the storms that have ravaged the Southern US has displayed.
Thankfully, a surgeon from the Vulcan Park animal care clinic elsewhere in Birmingham offered to carry out surgery on Mason's legs free of charge – and in the care of the shelter, Mason may be able to return to his family's repaired home some time soon.