AN ARKANSAS WOMAN whose mug shot shows her in heavy aqua and maroon eye shadow is accused of shoplifting $144 in makeup.
Police in Fayetteville, Arkansas, arrested 31-year-old Brandy Allen, accusing her of stuffing handfuls of eye shadow into her purse Monday.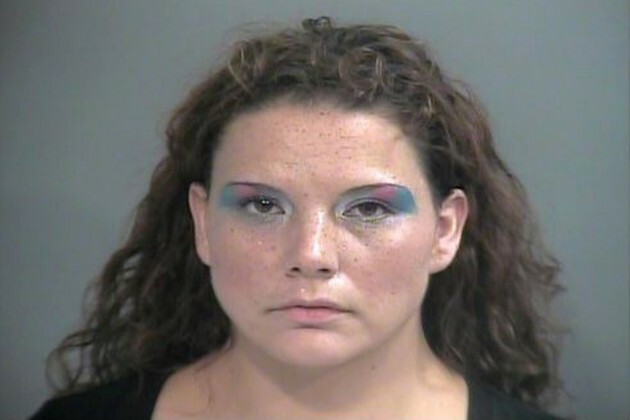 AP AP
Officers said that, after being confronted, Allen went on a profanity-laced tirade and tried to damage makeup as she pulled it out of her purse so the items would appear used.
The Washington County jail said Wednesday that Allen was released on $830 bond on charges of shoplifting and disorderly conduct. Jailers did not have a record of whether Allen had a lawyer.