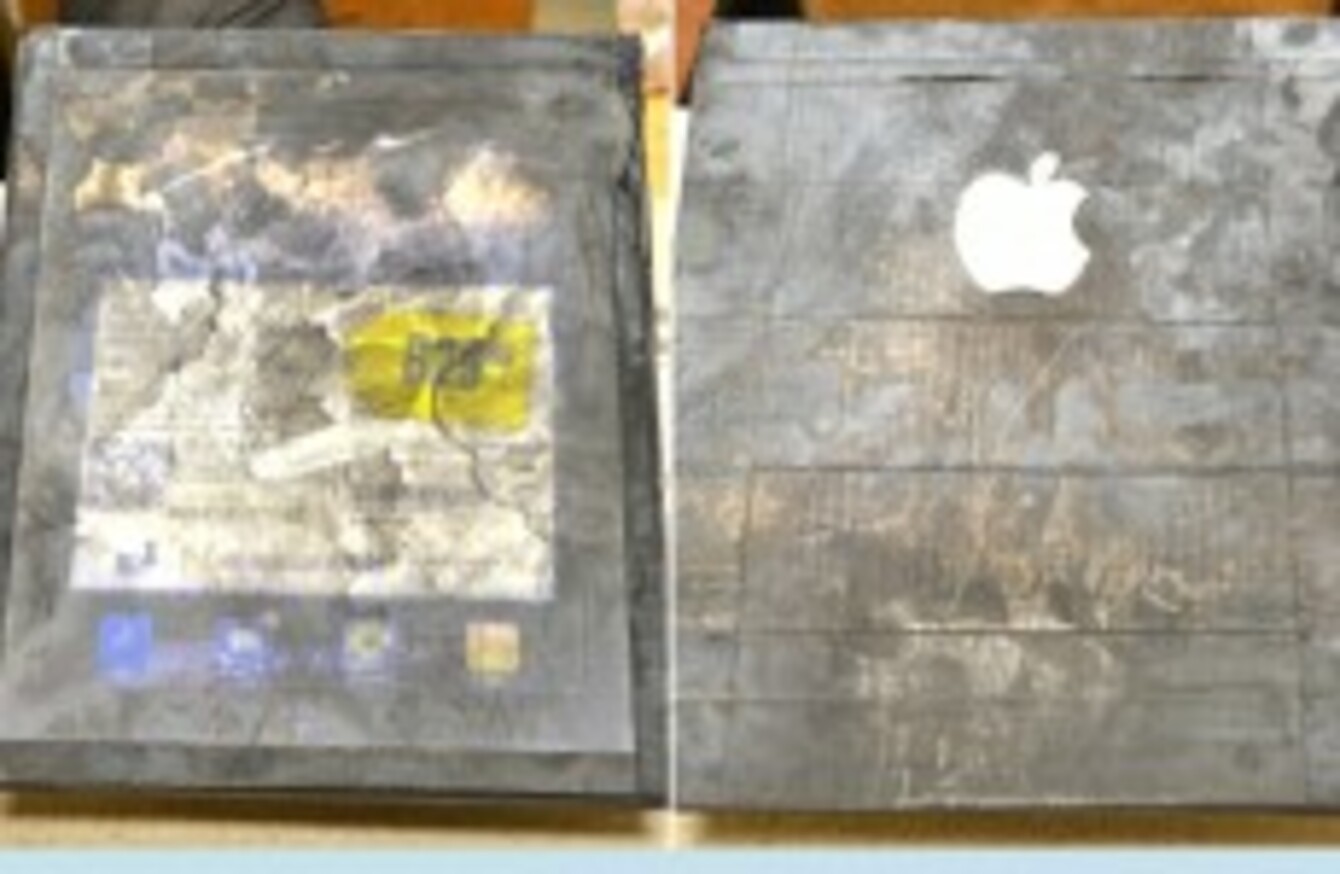 Image: Spartanburg County Sheriff's Office
Image: Spartanburg County Sheriff's Office
AS SCAMS GO, you don't get much more bizarre than this. A woman in the US state of South Carolina is reported to have bought an iPad from two men, only to come home and discover the tablet was in fact a piece of wood.
The Smoking Gun cites a Spartanburg Country Sheriff's Office report which details how 22-year-old Ashley McDowell was approached by two men in a McDonald's car park with the pair claiming to have purchased iPads in bulk and selling them for just $300 (€210) a pop.
With only $180 in her pocket, the men agreed to give her a discount and promptly handed over the device in a FedEx box. But when McDowell got home she discovered the iPad was a piece of wood emblazoned with a smart Apple logo.
The screen was framed with black tape and included a replica dock of iPad icons for Safari, Mail, photos and the iPod but it obviously wasn't as functional as the revolutionary Apple tablet is when bought from more official sources.
Police are investigating the incident with the likely penalty for the perpetrators being 90 days in jail and/or a fine of under $1,000, according to PC Magazine.
"Basically what they'd done is taken a screenshot of an iPad screen turned on, with a copy of a Best Buy sales ticket on front. On the back they'd pasted a cutout of the Apple logo," Lieutenant Tony Ivey said.