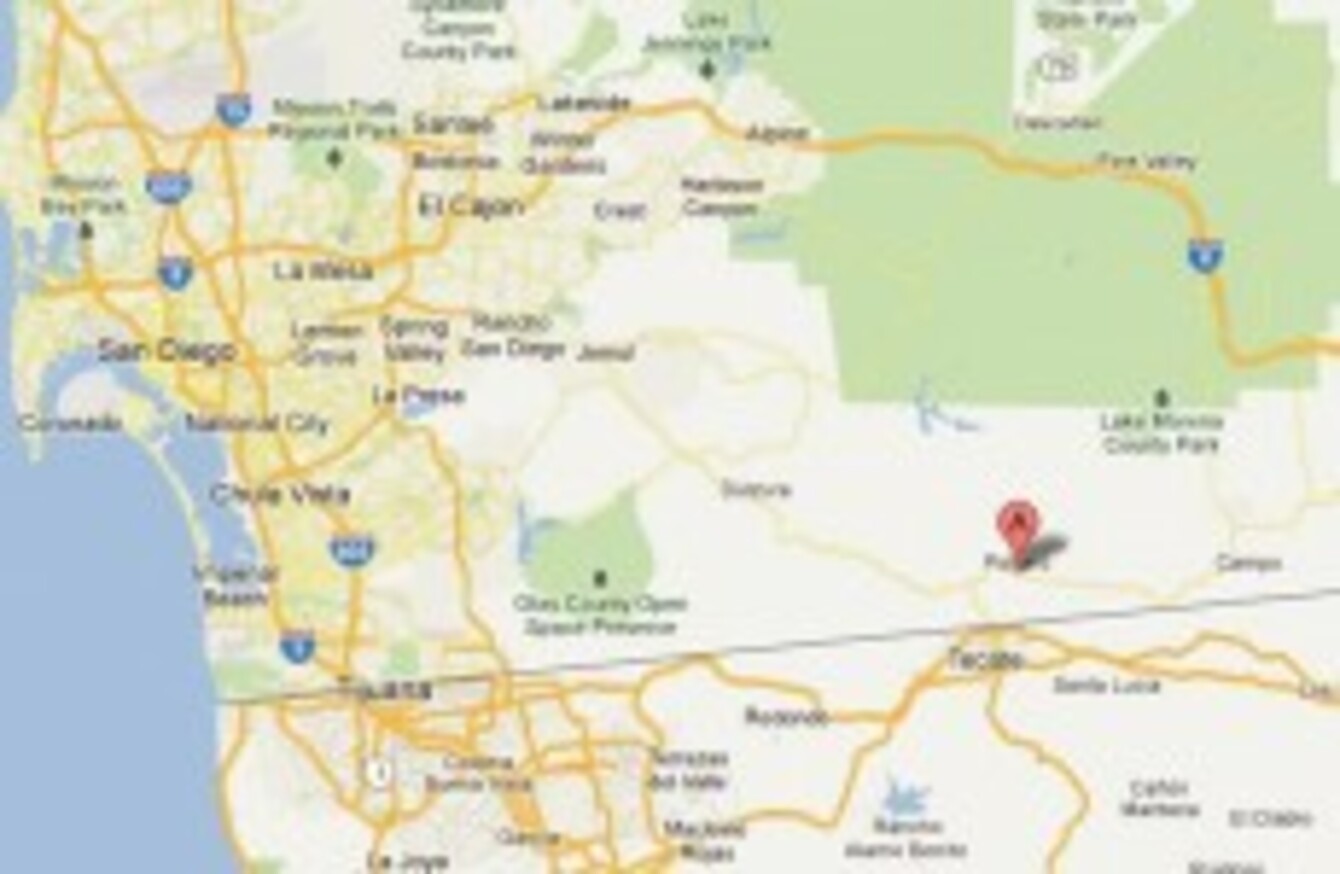 Image: Google Maps
Image: Google Maps
A WOMAN HAS been killed after an explosion involving a makeshift cannon in the San Diego area of California yesterday.
The 38-year-old was inside her trailer home with her four-year-old daughter and three other adults when her boyfriend allegedly ignited the device outside the property yesterday, the San Diego Union-Tribune reports.
That man, 39, suffered leg injuries in the incident but the couple's child and three other adults escaped without injuries.
He was taken to hospital for medical treatment following the explosion, but has since been released and arrested by the San Diego county sheriff.
He is being held on suspicion of operating a destructive device causing death and is due in court tomorrow afternoon, according to the sheriff's department.
At a press conference yesterday, Sgt David Martinez said that the man's motive for allegedly firing the cannon towards the residence remains unclear. 10News reports that he said preliminary evidence suggests he had been drinking before the incident.