HAPPY WORLD CUP Day! The tournament will kick off tonight at 9pm with Brazil v Croatia, beginning the football frenzy for the next four weeks.
We know not everyone is up to speed in the world of football, so we have put our heads together to compile 12 essential phrases to help you bluff your way through the World Cup. No need to thank us.
1. "Nice ball."
Alright, to start off, this round thing is a football (only joking).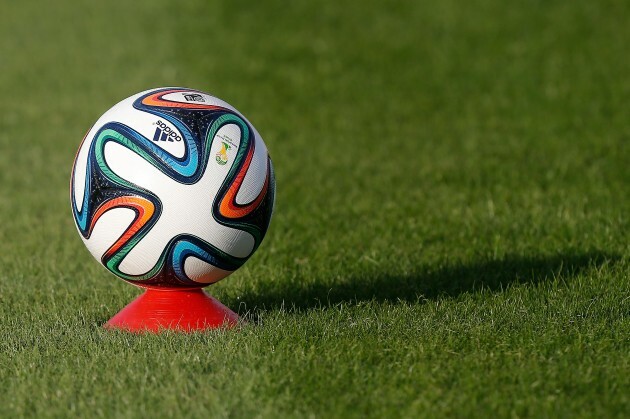 David Vincent / AP/Press Association Images David Vincent / AP/Press Association Images / AP/Press Association Images
"Nice ball" is a good entryway into the conversation during the match. You can use it for almost anything.
Even if you're caught out, you could always turn it around and pretend you meant the ball itself is aesthetically pleasing.
2. "Brilliant tiki-taka from Spain there."
This one will make you look REALLY good.
Spain are famed for their 'tiki-taka' technique, which means they do short, neat passes and try to keep the ball for as long as it takes to create a goal chance.
You'll see an example of it in this video, from 1:35 onwards:
FootballReviewsHD / YouTube
Spain won the last World Cup in 2010. That's a good thing to know as well.
3. "Ah ref! What a clown."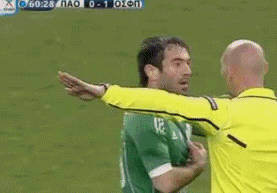 Gifrific This guy is clearly thinking, "The referee is a clown". Gifrific
Insulting the referee is pretty much A-OK in any circumstance. Throw it out if there's a general feeling that the ref is being a clown.
4. "How good would Colombia be if they had Falcao? Or Germany if they weren't missing Reus?"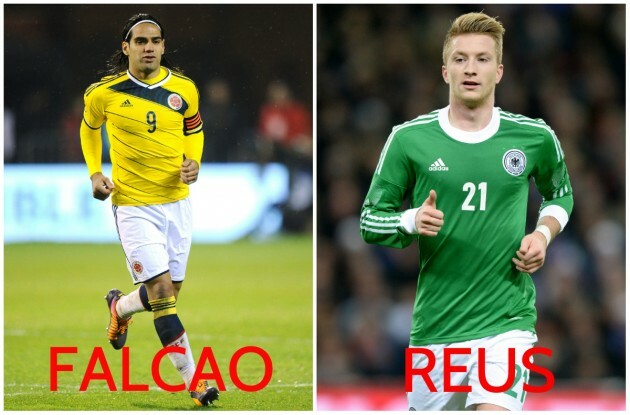 Press Association Images Press Association Images
Moaning about good players that are injured and unable to take part in the World Cup is a good way of making it look like you watch football ALL THE TIME.
5. "Good defence."
Another easy one to deploy – it can be uttered whenever someone blocks a pass or goal attempt.
Youtube Absolutely no defence here at ALL Youtube
You know what's going on, you know a strong defence, you know FOOTBALL.
6. "I've got a Bulgaria '94 feeling about this team."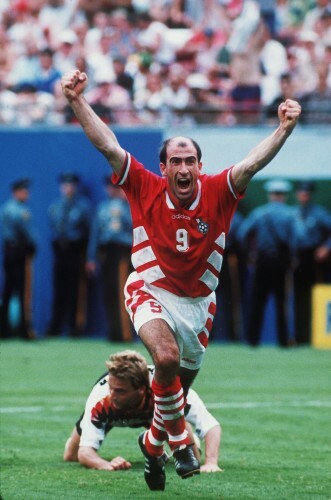 AP / Press Association Images Bulgaria's Iordan Letchkov celebrates scoring the winning goal in their World Cup quarter-final, 1994 AP / Press Association Images / Press Association Images
Use this one to refer to an underdog team with promise – like Bulgaria in the 1994 World Cup, who famously came from nowhere and ended up in the semi-final.
7. "OFFSIDE!"
Do NOT say this unless you are 3000% sure it was actually offside.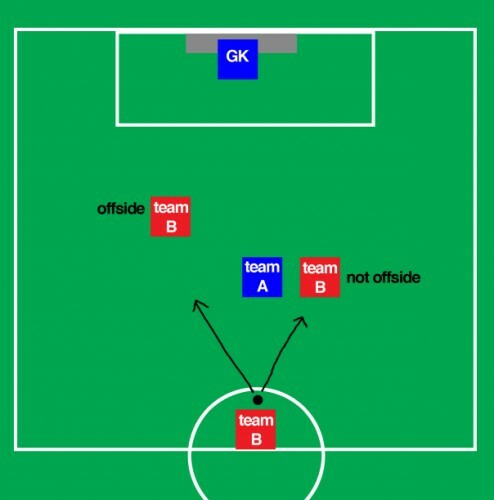 Ladies First Soccer Ladies First Soccer
A quick explainer of the offside rule: A player is offside when the ball is played forward to them on the opposing team's half of the field, and there's only one player from the opposing team (usually the keeper) between them and the goal.
Essentially, the offside rule prevents a team from just standing in front of their opponents' goal, waiting for the ball. That wouldn't be any fun at all.
8. "Neymar has some brilliant tekkers, doesn't he?"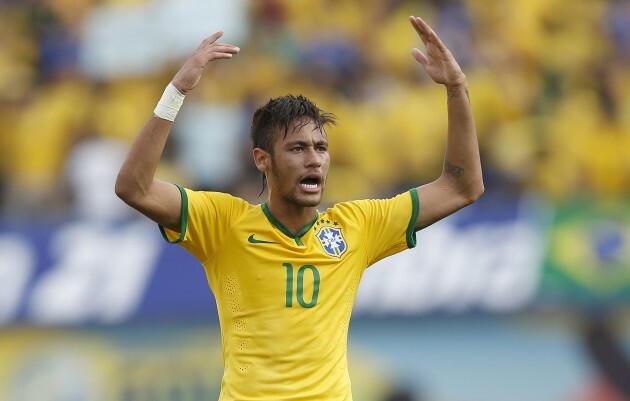 Andre Penner / AP/Press Association Images Andre Penner / AP/Press Association Images / AP/Press Association Images
And so to Brazil, the hosts and favourites to win. Neymar (he's usually called only by his first name, like Madonna) is Brazil's star player, and can be relied upon to pull off some mad tricks on the field.
You can say this whenever he does something impressive. Easy. (Tekkers is football speak for technique, by the way.)
9. "This is Messi's Maradona '86 moment."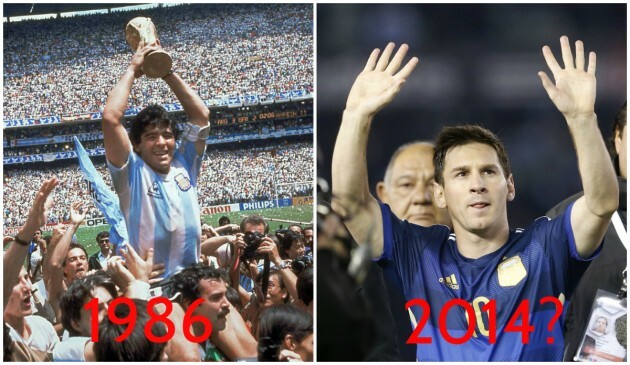 Press Association Images Press Association Images
Any time second favourites Argentina are playing, refer to the country's iconic 1986 win, which was sealed by captain Diego Maradona.
Will current captain Lionel Messi will finally step out of Maradona's shadow and bring them to World Cup glory once again?
10. "PENALTY!"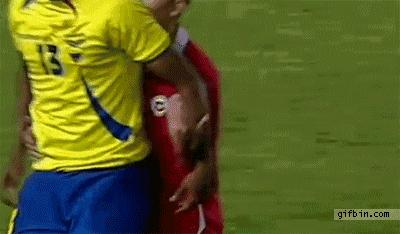 4shared 4shared
Scream this any time a player is fouled in the penalty box. Just do it.
If/when the replays show it was never a penalty, you can just knowledgeably say "Ah, I've seen them given". Everyone will just accept it.
11. "Ah you'll miss Billo, so you will."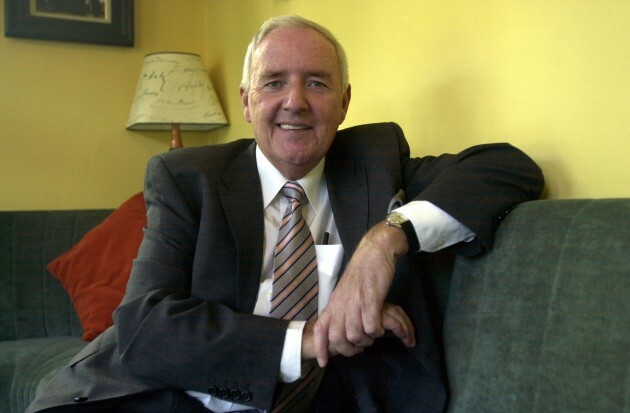 Leon Farrell / Photocall Ireland Leon Farrell / Photocall Ireland / Photocall Ireland
This one can be deployed at any stage when beloved RTÉ pundit Bill O'Herlihy speaks.
Even if you don't keep up with The Sports, you'll probably know O'Herlihy is set to retire after this World Cup, so show him a little respect.
12. "AUUUUGHHHHHHHH!"
Whenever, wherever, anguished cries and football were meant to be together.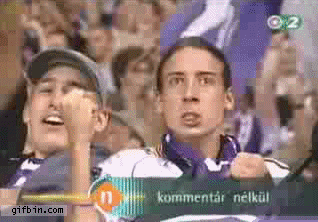 TotalProSports TotalProSports
A player falls, a goal is missed, a goal is scored, a penalty is awarded…AUUUUUUUUUUUUGHHHH!
We think these phrases will sufficiently set you up for the World Cup. If all else fails, follow everyone else's lead. Or just use number 12, over and over. Your call.