YOU WISH YOU could parallel park like this.
Stunt driver Alastair Moffatt has held the record for tightest parallel park twice in the past but was beaten last year by Chinese driver Han Yue, who left an 8cm gap to the edge of the parking space.
Last week, Moffatt attempted to win back his title – and he may just have managed it.
Metro reports that the run has not yet been verified by Guinness, but see for yourself: Moffatt slides the car into the space, leaving only a 7.5cm gap to the edge of the box.
StuntDriveUK / YouTube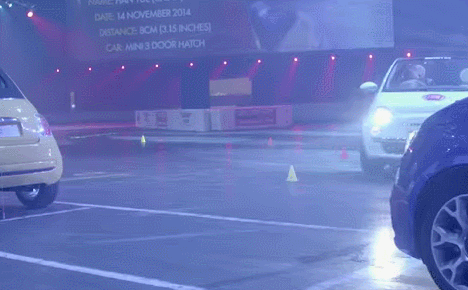 Art.