IF YOU'RE GOING to hijack a completely good YouTube performance, you better make it good.
Ashleigh Strange thought her sister Katie Baum's rendition of Fun.'s Some Nights needed a bit of 'spark', and this is what she came up with.
Limbs, flailing, everywhere.
Ashleigh Strange
The eye-roll says it all, really.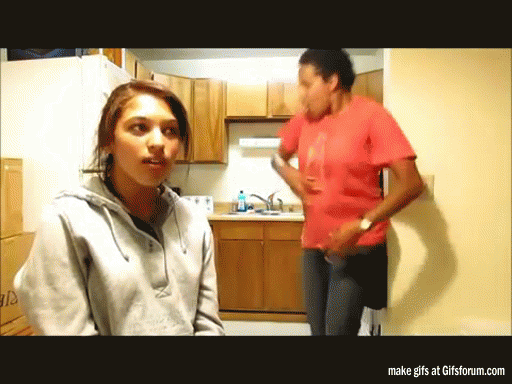 Gifsforum Gifsforum
However, it's not the first time Ashley has inflicted her horrific beatboxing on the world, having covered Price Tag and All I Want for Christmas in the past.
Killing it.
Via Reddit