SAYING THINGS during sex: it's a minefield.
We've combed through the internet's comments section, mostly on Reddit, to bring you the worst possible examples. Gratitude to the honesty of people on this thread, this thread and this thread.
1.
Robert Alvarez Robert Alvarez
source: tedkord4 on Reddit
2.
me and the sysop me and the sysop
source: Plexit on Reddit
3.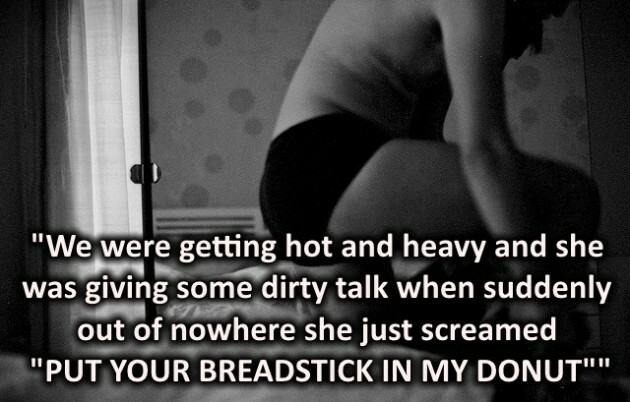 Chris Marchant Chris Marchant
source: ShitsHappen on Reddit
4.
giant mice kill rabbits giant mice kill rabbits
source: Anonymous via Time Out
5.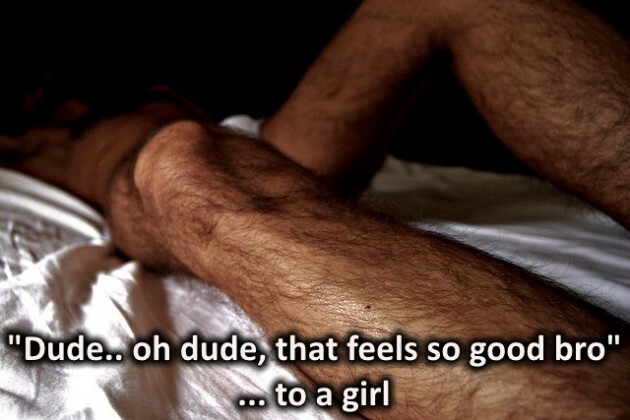 vince42 vince42
source: gun_toting_catharsis on Reddit
6.
Will Keightley Will Keightley
source: imusingtechnology on Reddit
7.
gary j wood gary j wood
source: tyranosaurus_derp on Reddit
8.
Bec Plumbe Bec Plumbe
source: bowhunter6274 on Reddit
9.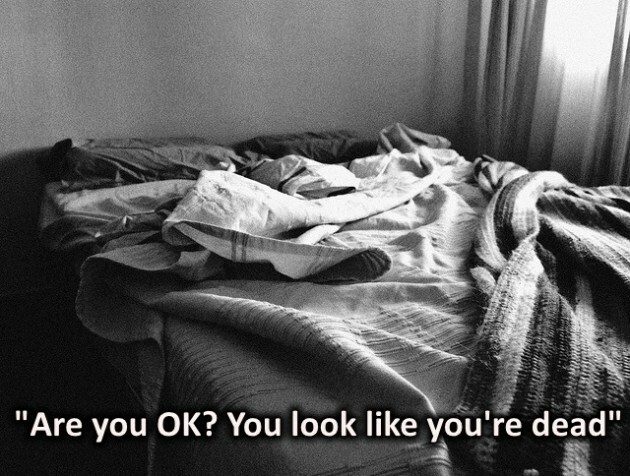 José Manuel Ríos Valiente José Manuel Ríos Valiente
10.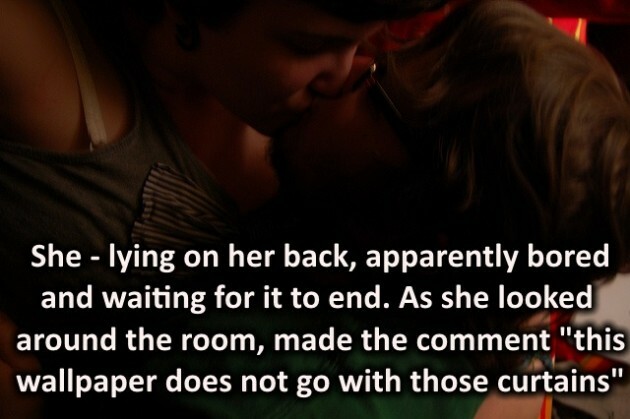 allnightavenue allnightavenue
source: stayoffmygrass on Reddit
11.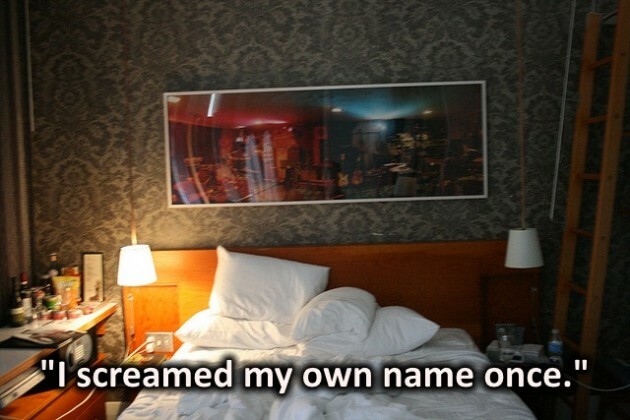 tara hunt tara hunt
source: apierson0 on Reddit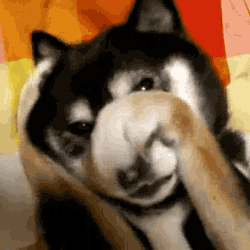 Giphy Giphy
Feel free to share your own howlers – sorry – in the comments. Go on. It'll make you feel better.