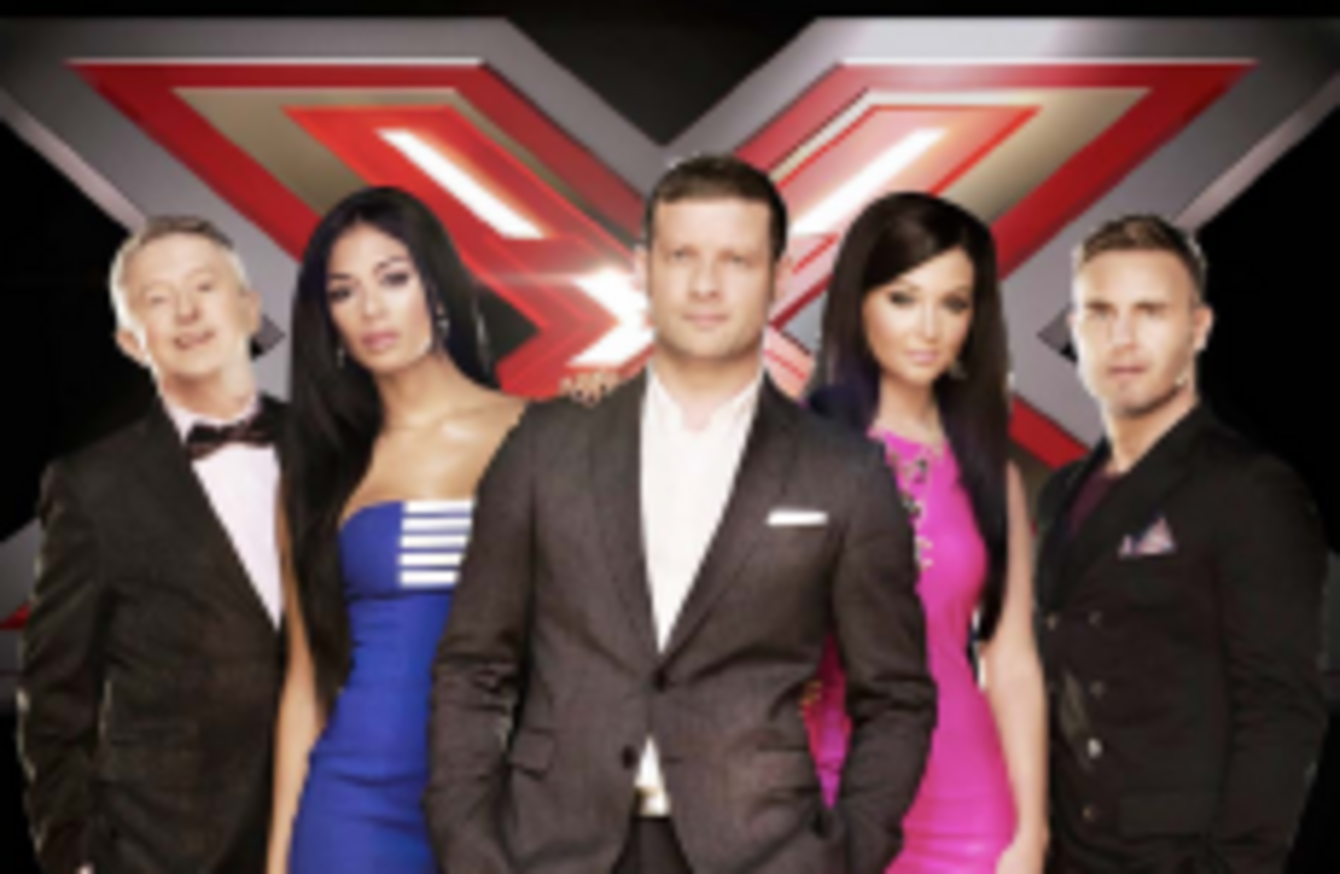 Image: ITV
Image: ITV
TV JUGGERNAUT X Factor will land once more on our screens on Saturday, sending giant metallic letters slamming almost (but not quite) into the faces of viewers across the UK and Ireland.
Producers are sticking with almost the same line-up of judges as last year, with Nicole Scherzinger replacing Kelly Rowland to join Louis Walsh, Gary Barlow and Tulisa Contostavlos at that bizarre four-person desk.
Simon Cowell, meanwhile, is again taking his extensive wardrobe of suits and high-waisted jeans off to the US to head up that country's version of the show.
As ever, there are a couple of minor tweaks to the format – the most significant of which is that auditionees can now sing songs they've written themselves and play their own instruments.
A move which absolutely isn't calculated to produce more of those buttock-clenchingly humiliating appearances from the tone-deaf dreamers of this world, which keep TV audiences coming back in their millions.
Speaking of which – we've collected the 6 most humiliating incidents from the show's short life, and put them all in one place for your enjoyment:
6. The man who got, um, overexcited
"Simon, have you seen his trousers?"

YouTube/behappyproductions09
5. Jedward's first audition
Some people would say this was embarrassing for Jedward. But check out Louis' head bob at 1:37.

YouTube/TheXFactorUK
4. Louis Walsh's perennial inability to keep still in front of the camera
Dermot's talking, Louis. Just leave it to Dermot. Don't do anything to distr… oh, too late.

YouTube/weecolin98
3. James Roberts
Sort of the 'JFK getting shot/Princess Diana's death' of the X Factor. Everyone remembers where they were when they heard it first.

YouTube/riox5g
2. Whoops
OK, so this is from the Aussie version. Otherwise it would be number one.
YouTube/Chileno4u
1. Louis Walsh vs Tumbleweed
Tumbleweed 1. Louis 0.
YouTube/Sl3vn