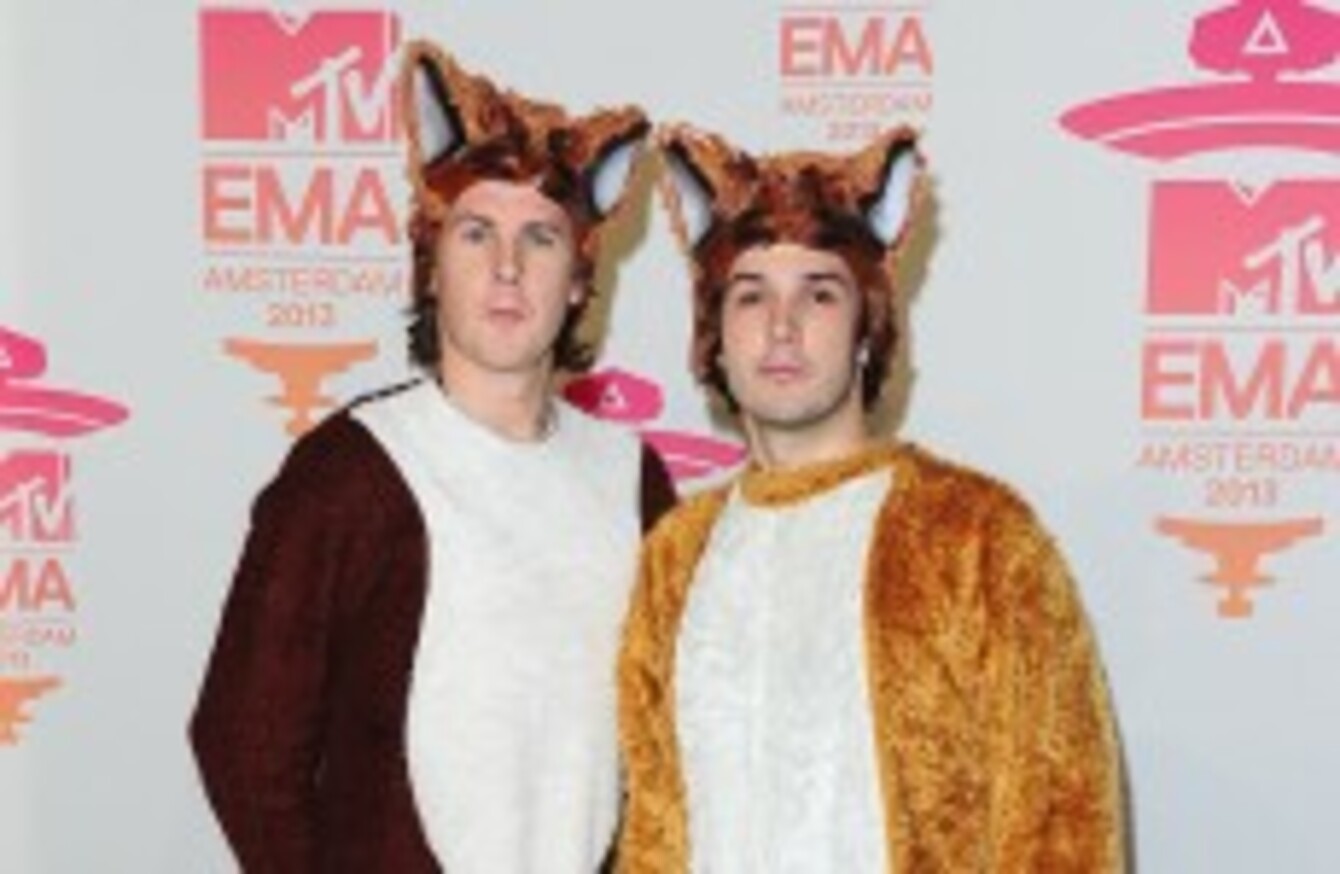 Image: PA Wire/Press Association Images
Image: PA Wire/Press Association Images
YOU'VE PROBABLY SEEN the video, and soon you'll get to read about it.
Simon & Schuster's Children's Publishing has acquired a picture book based on the online sensation devised by the Norwegian comedy team Ylvis.
The publisher announced on Monday that the upcoming release, "What Does the Fox Say?" will come out on December 10.
Ylvis, alias for brothers Vegard and Bard Ylvisaker, have scored more than 200 million YouTube hits since September via a video of them prancing around in fox suits singing, 'Ring-ding-ding-ding-dingeringeding! Gering-ding-ding-ding-dingeringeding!'
Source: tvnorge
It's a crazy world we live in.