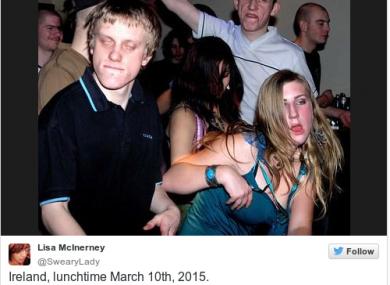 WELL, PARTY PEOPLE, you heard right–ecstasy is now legal in Ireland. Until Thursday, at least. A court ruling has found that certain drugs previously declared illegal are actually not illegal at all.
As a result, emergency legislation is expected to pass on Thursday that will reclassify drugs such as ecstasy back to their illegal status.
But #YokeTuesday is alive and well. This happened.
1. Predictions of Irish society were bleak
2.
3.
4. They weren't wrong
5. At least it's only drugs though
6. Add it to the shopping list
7.
8. Spare a thought for those unlucky few
9. It was the best of times
10. It was the worst of times
11.
12.
13. Basically, this
14. But hey… we've all learned an important lesson here