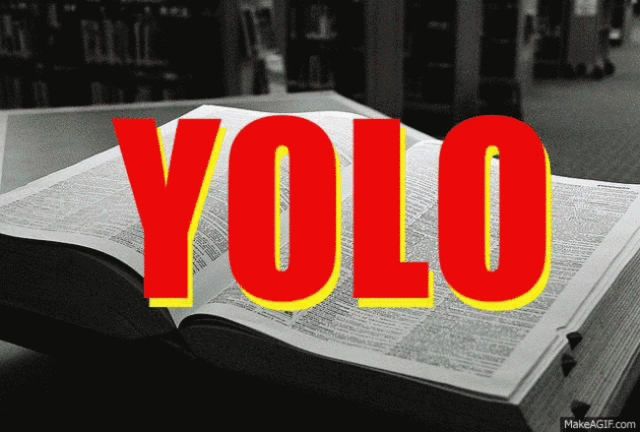 greeblie greeblie
THE WORD 'YOLO' has received the stamp of approval as part of the English language, after being added to the Oxford Dictionaries' online edition.
Here's the official definition:
ABBREVIATION, INFORMAL: You only live once (expressing the view that one should make the most of the present moment without worrying about the future, and often used as a rationale for impulsive or reckless behaviour):'I just ordered £40 worth of Chinese food. But YOLO, right?'
'the YOLO mentality has swept young adult generations'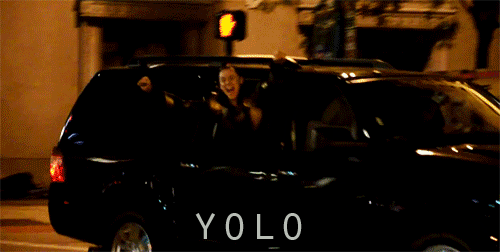 Tumblr Tumblr
The abbreviation joins 'amazeballs', 'douchebaggery', 'FML' and 'side boob' ("the side part of a woman's breast, as exposed by a revealing item of clothing") in the latest list of additions to the linguistic corpus.
Moreover, 'GIFs' have finally won their place in the lexicon, giving a veneer of official approval to scenes like this: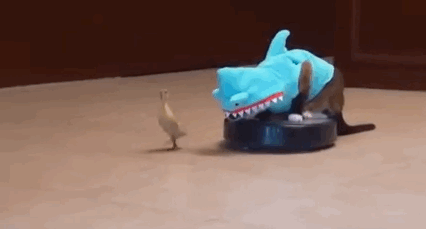 Imgur Imgur
A number of other words from the online pop culture world also made it in, including 'SMH', 'listicle' and 'neckbeard'. ("A man who is socially inept and physically unappealing, especially one who has an obsessive interest in computing").
And 'side eye' officially enters the language, which we'd like to think is largely down to the work of this pioneer:
Pandawhale Pandawhale
Here's a selection from the full list:
baller

air punch

binge-watch

bro hug

catfish

clickbait

cray

doncha

douchebaggery

dox

e-cig

FML

hot diggity

hot mess

humblebrag

ICYMI

mansplain

side-eye

SMH

subtweet

vape
This article originally referred to the Oxford English Dictionary, which is distinct from the online Oxford Dictionaries by the same publisher. This has now been corrected.