HERE WE GO. Another year, another step to death.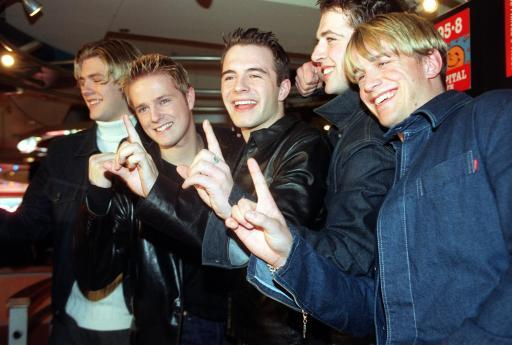 PA Images PA Images
1. Did you know, that in July of this year, it will be 20 years since Westlife were formed?
You remember their first single, don't you?
westlifeVEVO / YouTube
2. Maeve Binchy published Tara Road 20 years ago in August
3. It will be Dermot Morgan aka Father Ted's 20 year anniversary in February
4. It'll be 10 years since Giovanni Trapattoni took over as manager of the Irish football team
5. It'll also be 10 years since Bertin Ahern resigned and Brian Cowen took over as Taoiseach
6. TV 3 first hit our screens 20 years ago in September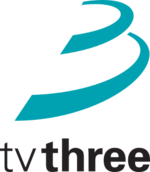 logos.wikia.com logos.wikia.com
7. It's 10 years since we, as a nation, sent Dustin the Turkey to compete in the Eurovision
8. 20 years ago in August, Michelle Smith was banned from competition for tampering with a drug test
9. We voted no to the Lisbon Treaty TEN YEARS AGO. Yet, you were still old enough to vote.
10. Remember the drama with Pat Kennys fence like it was yesterday? It was ten years ago.
11. Kings of Leon, The Verve, R.E.M, and Rage Against the Machine played Oxegen ten years ago this year

Wikipedia Wikipedia
Also on offer was Ian Brown, The National, the Manic Street Preachers, Justice, Calvin Harris, and Roísín Murphy.
12. Going even deeper… Fairytale of New York turns 30 this year
It kinda feels like it should be older?
13. Other songs turning 30 include Enya's Orinoco Flow and Cliff Richard's Mistletoe and Wine
14. This Irish soccer anthem performance was 30 years ago
Look at Jackie!
GreenArmyTunes2012 / YouTube
15. It'll be 30 years since Pat Kenny and Michelle Rocca hosted the Eurovision in the RDS
16. Ok not freaked out enough yet? Kids doing their Leaving Cert this year will have been born around 2001
17. They have no memory of Gay Byrne as a Late Late host or the punt
Gay's last show was in 1999.
18. Seriously. Teens turning 16 this year have never been alive to see Ireland in a World Cup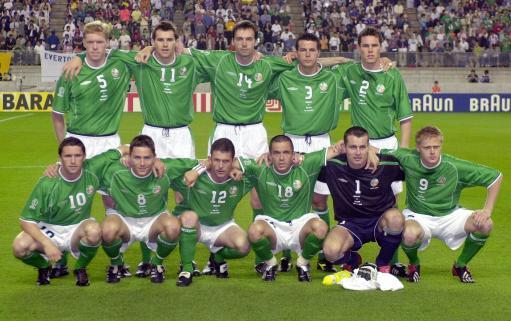 Kirsty Wigglesworth, PA Images Kirsty Wigglesworth, PA Images
19. As for Italia 90… People turning 28 this year have no memory of it
20. Internationally, Hit Me Baby One More Time… will turn 20 this year
WHERE DID THE TIME GO?
BritneySpearsVEVO / YouTube
21. Other songs hitting 20 include The Boy Is Mine, Because We Want To, and C'est La Vie
22. Songs hitting 10 include I Kissed a Girl, Viva la Vida, and American Boy
23. In movieland, The Dark Knight and Twilight turn 10, while Beetlejuide and Who Framed Roger Rabbit are 30 years old
24. Friends went off the air 14 years ago
She got off the plane!
25. Google turns 20 this year, imagine the internet without it?
26. And the Legend of Zelda, the Orcarina of Time was released on Nintendo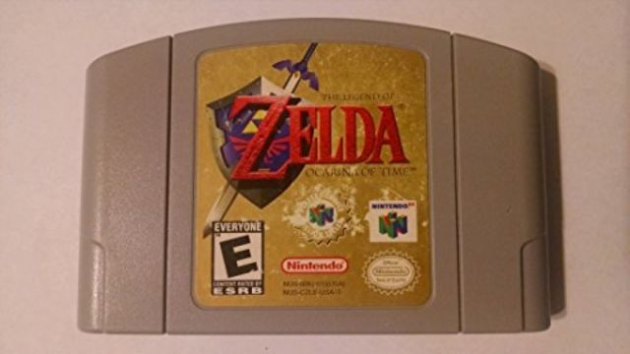 ebay ebay
27. It will be 20 years since you first were introduced to Lindsay Lohan in the Parent Trap
28. And to most Leaving Certers this year, Saved by the Bell ended 10 years before they were born
29. We'll leave you with this, which is celebrating its 20 birthday this year too
SpiceGirlsVEVO / YouTube
DailyEdge is on Instagram!