This Youtuber is going viral for starting a huge fire during a livestream, and literally burning down his house as a result.
The man is seen in the video starting the fire with a match he threw into the bin, still lit.
He attempted to put it out by putting a cardboard box, a blanket, and a bowl into the bin.
Strangely enough, none of them worked, and he's eventually forced to flee. Stuff.co.nz report that the man is a gamer called Ushiro, who lives in Shikoku, Japan, and described the incident as 'minor'.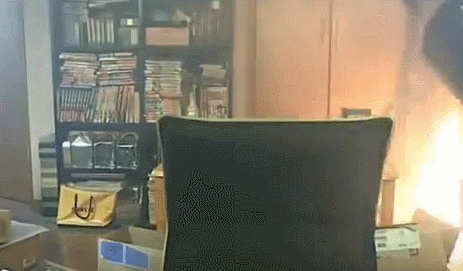 Watch the bizarre video here:
BBC News / YouTube