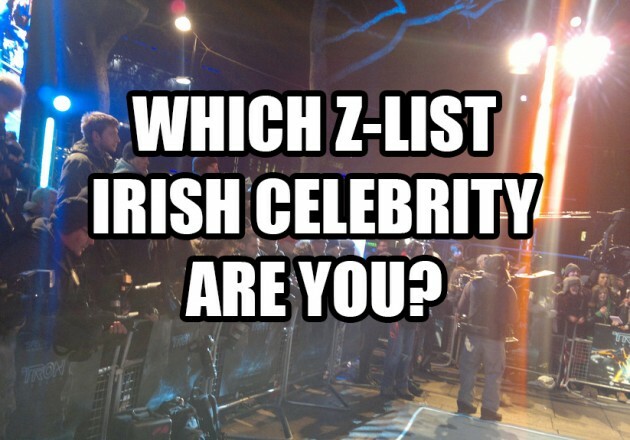 1. Would you take your clothes off to shamelessly flog a confectionery brand?
Shutterstock


2. Someone slags you off on Twitter, do you...
3. Would you release your own single?
I see myself as more of a DJ and TV personality


4. You are at at the launch of a new vegan-themed VIP nightclub in Dublin, you are most likely to be saying...
"I'm just here to have a few drinks, I don't want any attention."
"I'm just happy to be here, supporting local business."
"Love spinning records on BIG nights out like this."
"Do you have any gossip for me?"


5. There is a breaking news story about your love life... do you...
Talk about the story to anybody who will listen
Wait a while and then do a lifestyle-y interview about the whole affair
Call a radio station and demand to be put on air


6. Your red carpet demeanour could be described as...


7. You are releasing a book, what kind is it?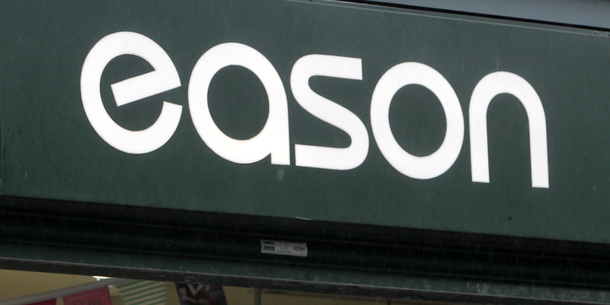 Photocall Ireland
A book of your song lyrics
I would never release a book, I prefer to keep my celebrity status an exclusively spoken-word affair


8. What do you think of Reality TV?
I see it as a fantastic opportunity to ruthlessly drive on my brand


9. You are one half of a celebrity power couple. Well done. How do you celebrate their birthday?
10. And finally... have you ever spoken about yourself in the third person?
Shutterstock
Yes, sometimes
Shutterstock
No, never Answer all the questions to see your result!
Photocall Ireland
You scored out of !
You are Amanda Brunker
Starting out your celebrity life as a model, you became a semi-successful novelist, columnist and reality show star. However, you're still mostly remembered for playing Oxygen in front of about 12 people.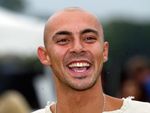 Photocall Ireland
You scored out of !
You are Ray Shah
You got your celebrity break on Big Brother, and now you're a radio DJ and general man about town. You sometimes pop up on the TV as well.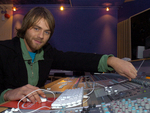 Photocall Ireland
You scored out of !
You are Brian McFadden
You are one half of Ireland's celebrity power couple of the hour, and you've had considerable success with music in the past. You are sometimes spotted flying into Dublin for celebrity events.
Photocall Ireland
You scored out of !
You are Samantha Mumba
After shooting to success in 2000, your music career has gone off rails since. Focusing on your career in LA, you sometimes find your way back to Ireland for the odd celebrity appearance.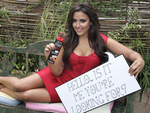 Photocall Ireland
You scored out of !
You are Nadia Forde
Your appearance on I'm a Celebrity last year brought you to whole new reality TV audience in the UK, but you're still known in Ireland for your popular modelling shoots and brief music career.