EACH WEEK, WE'LL be taking a peek into some of our faves' makeup bags to see their must-have products, because we're nosy. This week, it's the turn of RTÉ News2Day presenter Zainab Boladale. You can watch her weekdays on RTÉ2 and follow her on Instagram here.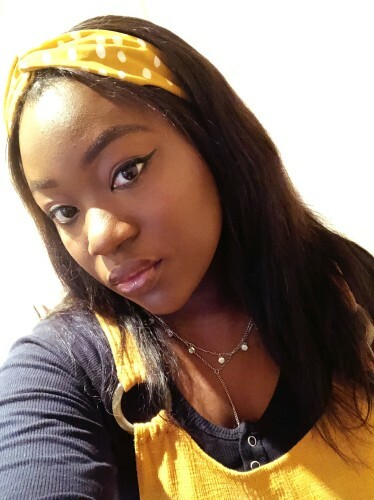 Her earliest makeup memories
"My earliest memory of wearing makeup was when I started 'borrowing' my mother's Kajal at 12 years old. Kajal is eyeliner in one of its oldest forms as it's made of organic ingredients and soot.
"I thought I was on to something when I started to line my eyes every morning before school because nobody else had mastered it without having horror stories of accidentally poking their eyes. This was also the year my skin started to break out so really I was trying to distract from the many spots that made a home on my face.
A little while later, I discovered blue eyeliner – my signature teenage look was born. Blue eyeliner, blue hair, I thought I was the fiercest teenager in County Clare."
Her makeup bag and what's inside
"I have short curly lashes so without makeup it can look like I don't have any. The mascara wand on this mascara is perfect for me because it's small enough for me to define the top and bottom lashes. The featured eyeliners are what I use to create my daily winged eyes.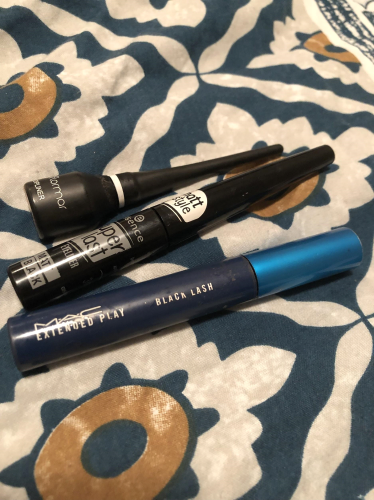 Flormar liquid eyeliner, EssenceS Superlast eyeliner and MAC Extended Play Black Lash mascara
"This Carter Beauty Free Speech lip tint is a new addition to my collection and it's quickly becoming a favourite. I love red lipsticks and really need to stop buying different shades of red. I've been using this product for about a month and it's amazing. It never flakes, I wear my makeup for at least 12 hours and it only ever requires one top up!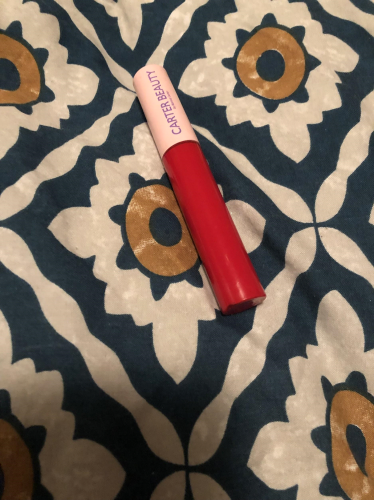 Carter Beauty Free Speech lip tint
"Can we just take a moment to praise Rihanna? I didn't want to believe the hype around Fenty Beauty but it's AMAZING! Especially if you're a woman of colour, the ease of finding a foundation in your shade should win you over. I love the matte flawless finish of this foundation."
Fenty Beauty Pro Filtr foundation
DailyEdge is on Instagram!