Facebook Facebook
BACK IN 1998, Zig and Zag were at the height of their '90s telly fame.
So when Donald Trump was opening a new hotel in the Bahamas, of course they were invited along to interview him.
And Irish people are re-examining the footage after he was elected President yesterday
doublezwynne / YouTube
It was uploaded to YouTube last night and has been getting shared from the Zig and Zag Facebook page by loads of people as well.
Trump says that it would be easy to set up their own resort – Zogland – for about £700m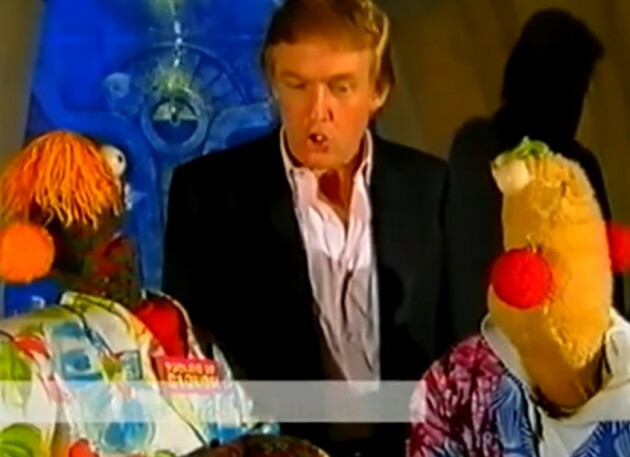 YouTube YouTube
Then he warns them about dealing with business people like himself:
These vicious finance people. They're mean, they're terrible, they don't sleep at night. They toss and turn and sweat and take advantage of you.
Then came the kicker:
I'm not that nice a guy
It was a surreal end to an already surreal day
That time Trump met some actual illegal aliens
Our country's first televised diplomatic envoy to the now President
The meeting of political heavyweights.
DailyEdge is on Snapchat! Tap the button below to add!