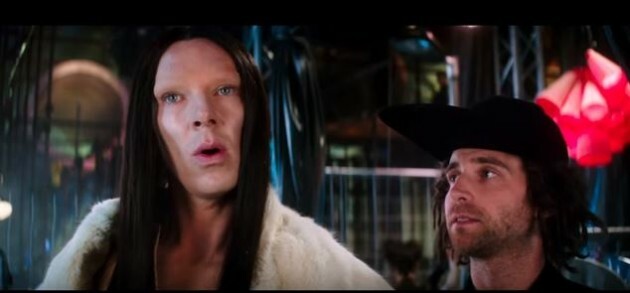 Paramount Pictures / YouTube Paramount Pictures / YouTube / YouTube
LAST WEEK, THE trailer for Zoolander 2, the long-awaited sequel to Zoolander, was released. And while it was met with much excitement, one moment has not sat well with some viewers.
In the film, Benedict Cumberbatch plays an androgynous model named All who doesn't identify as either male or female.
When Derek Zoolander, played by Ben Stiller, asks if All is a male model or a female model, All replies, "All is all." Hansel, played by Owen Wilson, then asks, "I think he's asking do you have a hot dog or a bun?"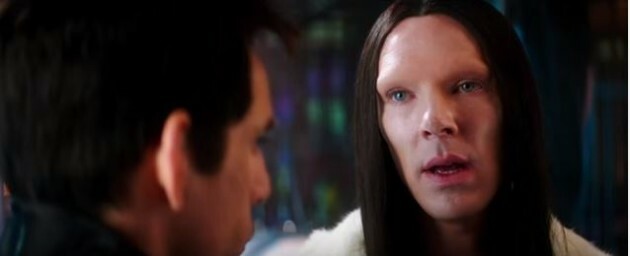 Paramount Pictures / YouTube Paramount Pictures / YouTube / YouTube
After the trailer was released, many Twitter users declared the character to be "transphobic". (Transphobia is defined as "intense dislike or prejudice against transsexual or transgender people".)
Since then, activists have launched a petition condemning the film's "cartoonish mockery of androgyne/trans/non-binary individuals" and calling for a boycott of the film.
If the producers and screenwriters of Zoolander wanted to provide social commentary on the presence of trans/androgyne individuals in the fashion industry, they could have approached models like Andreja Pejic to be in the film.
By hiring a cis actor to play a non-binary individual in a clearly negative way, they film endorses harmful and dangerous perceptions of the queer community at large.
Almost 9,000 people have signed the petition so far.
Others have defended the film, accusing people of being "pre-offended" and pointing out that Zoolander is pretty over-the-top in general.
Neither Ben Stiller nor Benedict Cumberbatch has commented on the furore.