FERRIS BUELLER'S DAY Off turns 27 this week.
If that doesn't make you feel old, may we remind you that Ferris himself is now 51?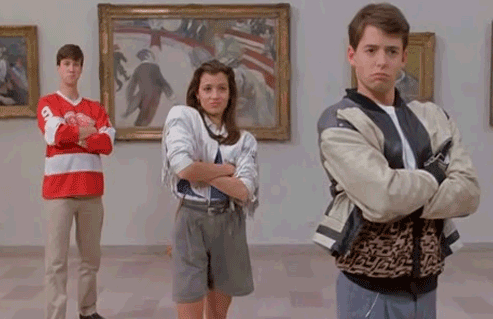 We learned so many things from the iconic John Hughes film… how to dance to Twist and Shout, how not to change the reading on a odometer, and how not to teach economics.
Ferris Bueller also taught us some vital lessons about pulling the ultimate sickie. Let's stick our thermometers on the radiator and have recap, shall we?
1. You need a plan
Maybe start complaining about feeling ill the night before, or wander around looking a bit peaky for an hour or two.
You definitely need to have formulated some kind of plan of action before your alarm goes off if it's to be in any way believable.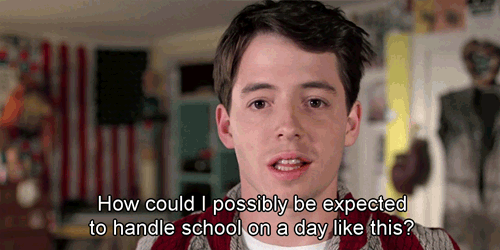 2. You need to trick the parentals*
*If you still live at home that is. Hey, there's no judgement here…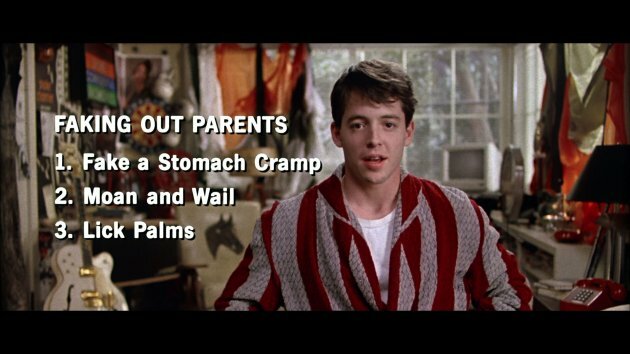 3. You must ensure that you enrage your siblings/partner/friends
There's little more satisfying about pulling a sickie than watching other people trudge off to work/school/college.
YouTube/MovieClipsPROMO
4. You need to be good at technology
Ferris had already been absent nine times… or had he?
YouTube/MovieClips
A quick bout of hacking later…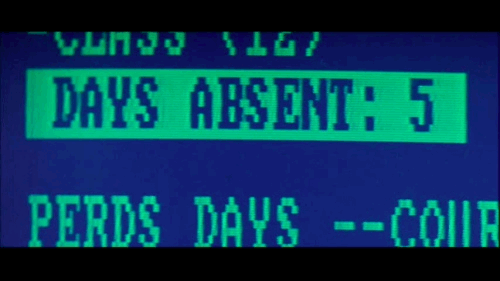 5. You need to perfect the ultimate fake phone call to get a day off for your girlfriend too
YouTube/MyDonkness
6.You need some loyal friends and acquaintances
Like Cameron.
Even though he was genuinely feeling under the weather…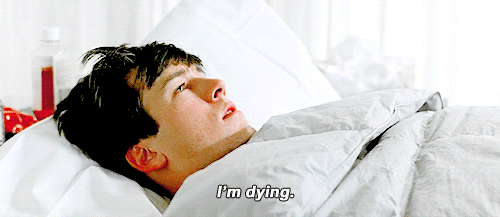 He still pulled it together for Ferris: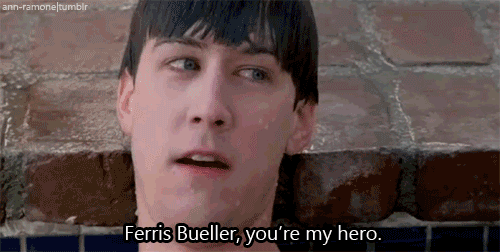 7. You need to devise a complicated system of levers and pullies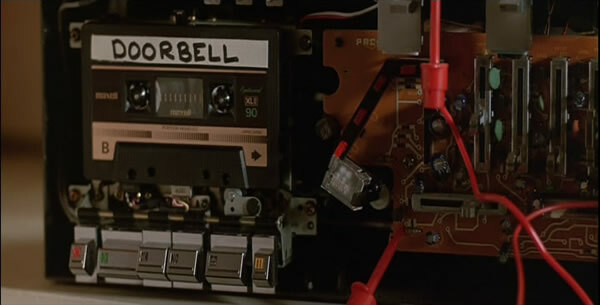 8. You need to make the most of the day
Take in a ball game, visit the museum, impersonate Abe Froman the sausage king of Chicago, take part in a parade…
YouTube/iomelinamela
YouTube/MovieClipsPROMO
YouTube/DracoDeDragon
9. Always stay one step ahead of the headmaster/parents/boss

10. Be back at home before you're missed
YouTube/SuperChristine1958
Got all that? Now, start complaining of a pain in your tummy this instant and let's see how far you can take this thing because…