1. Revolting Prostitutes: The Fight for Sex Worker's Rights by Juno Mac and Molly Smith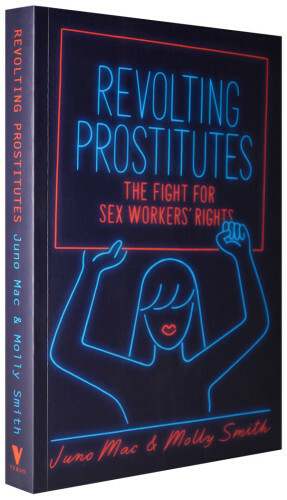 Verso Verso
In Revolting Prostitutes, sex workers Juno Mac and Molly Smith bring a fresh perspective to questions that have long  been contentious. Speaking from a growing global sex worker rights movement, and situating their argument firmly within wider questions of migration, work, feminism and resistance to white supremacy, they make clear that anyone committed to working towards justice and freedom should be in support of the sex worker rights movement. 
2. Internment by Samira Ahmed 
Set in a horrifying dystopian near-future United States, seventeen-year-old Layla Amin and her parents are forced into an interment camp for Muslim American citizens. With the help of newly made friends also trapped within the interment camp, her boyfriend on the outside, and an unexpected alliance, Layla begins a journey to fight for freedom, leading a revolution against the interment camp's Director and his guards. Heart-racing and emotional, this novel challenges readers to fight complicit silence that exists in our society today.
3. How to Survive a Plague by David France 
Penguin Penguin
The incredible story of the grassroots activists whose work turned HIV from a mostly fatal infection to a manageable disease. Almost universally ignored, these men and women learned to become their own researchers, lobbyists, and drug smugglers, established their own newspapers and research journals, and went on to force reform in the nation's disease-fighting agencies. From the creator of, and inspired by, the seminal documentary of the same name. How to Survive a Plague is seen as an unparalleled insider's account of a pivotal moment in the history of American civil rights.
4. Raising Expectations (and Raising Hell) by Jane McAlevey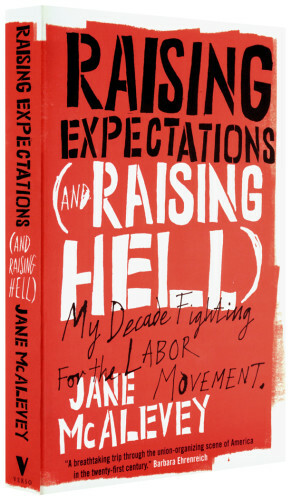 Verso Verso
In a review on CNN, Van Jones said:
This book renews my faith that organising works. It calls for a new kind of unionism and makes a compelling case for a new vision for the American labour movement. In the whole-worker theory that McAlevey tested and retested in real-life campaigns, all the issues negatively impacting the poor, working and middle class become the cause of unions, not simply wages and narrowly defined workplace conditions. It's refreshing because it aspires to tell us how we can rebuild a movement that can win. 
McAlevey is a prominent figure in the American labour movement, and in this book her humour and charisma is portrayed in the stories of dramatic organising and contract victories, as well as the unconventional strategies that helped achieve them. 
5. Death Threat by Vivek Shraya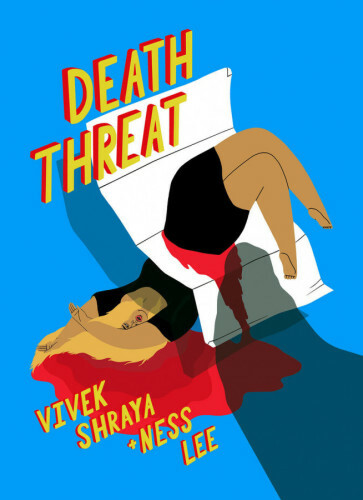 Amazon Amazon
In Autumn 2017, acclaimed writer and musician Vivek Shraya began receiving vivid and disturbing transphobic hate mail from a stranger. Acclaimed artist Ness Lee brings these letters and Shraya's response to them to startling life in Death Threat, a graphic novel that, by its existence, becomes a compelling act of resistance. Using satire and surrealism, Death Threat is an unflinching portrayal of violent harassment from the perspective of both the perpetrator and the target, illustrating the dangers of online accessibility, and the ease with which vitriolic hatred can be spread digitally. 
6. Feminism and Racism after the War on Terror by Christine Delphy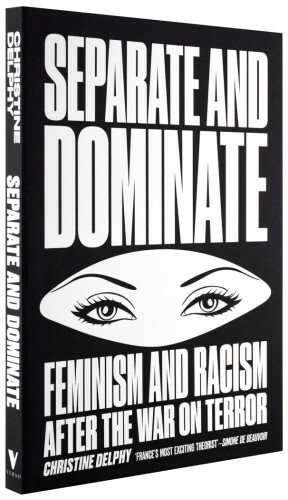 Verso Verso
Castigating humanitarian liberals for demanding the cultural assimilation of the women they are purporting to "save", Christine Delphy shows how criminalising Islam in the name of feminism is fundamentally paradoxical. In this book, she calls for a fluid understanding of political identity that does not place different political struggles in a false opposition. She dismantles the absurd claim that Afghanistan was invaded to save women and that homosexuals and immigrants alike should reserve their self-expression for private settings. She calls for a true universalism that sacrifices no one at the expense of others. 
7. Feminism for the 99% by Cinzia Arruzza, Tithi Bhattacharya and Nancy Fraser. 
Verso Verso
Unaffordable housing, poverty wages, inadequate healthcare, border policing, climate change – these are not what you ordinarily hear feminists talking about. But aren't they the biggest issues for the vast majority of women around the globe? 
This manifesto makes a simple but powerful case: feminism shouldn't start – or stop – with the drive to have women represented at the top of their professions. It must focus on those at the bottom, and fight for the world they deserve. 
8. The Rules Do Not Apply by Ariel Levy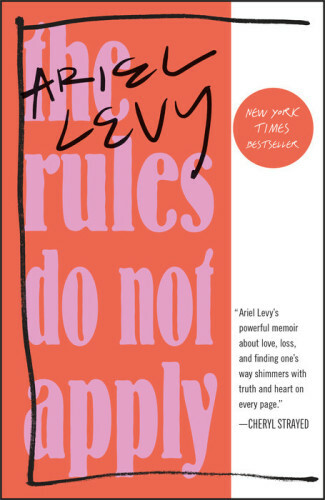 Penguin Penguin
All her life, Ariel Levy was told that she was too fervent, too forceful, too much. As a young woman, she decided that becoming a writer would perfectly channel her strength and desire. She would be a professional explorer – "the kind of woman who is free to do whatever she chooses." Levy moved to Manhattan to pursue her dream, and spent years of adventure, travelling all over the world writing stories about unconventional heroines, following their fearless examples in her own life. 
But when she experiences unthinkable heartbreak, Levy is forced to surrender her illusion of control. In telling her story, Levy has captured a portrait of our time, of the shifting forces in American culture, of what has changed and what has remained. And of how to begin again. 
9. Workers in a Lean World by Kim Moody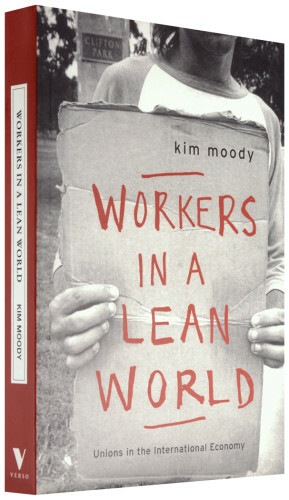 Verso Verso
In this comprehensive study of current labour relations worldwide, Kim Moody surveys both sides of the picket lines. He provides a measured assessment of multinational managements' strategies to downsize, introduce flexible production and compel workers to accept less pay for more work. He emphasizes the need, in the face of these changes, for renewal and international coordination among national unions and provides examples, from North America, Latin America, Europe and Asia, of how this has been achieved. 
10. Gender Outlaw by Kate Bornstein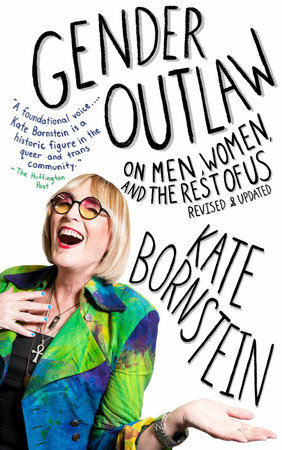 Penguin Penguin
On one level, Gender Outlaw details Bornstein's transformation from heterosexual male to lesbian woman, from a one-time IBM salesperson to a playwright and perfromance artist. But this particular coming-of-age story is also a provocative investigation into our notions of male and female, from a self-described "nonbinary transfeminine diesel femme dyke who never stops questioning our cultural assumptions". 
 11. Gigged by Sarah Kessler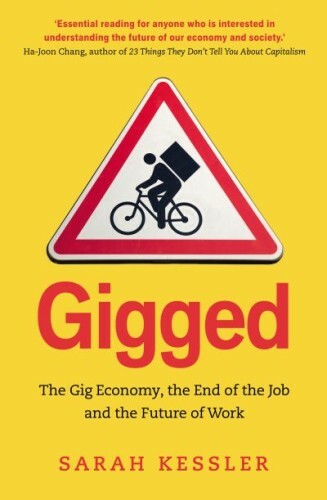 Macmillan Macmillan
One in three American workers is now a freelancer. The "gig economy" – one that provides neither the guarantee of steady hours nor benefits – emerged out of the digital era and has revolutionised the way we do business. High-profile tech start-ups such as Uber and Airbnb are constantly making headlines for the disruption they cause to the industries they overturn. But what are the effects of this disruption, from Wall Street down to Main Street? What challenges do employees and job-seekers face at every level of professional experience? 
In the tradition of the great business narratives of our time, Gigged offers deeply-sourced, up-close-and-personal accounts of our new economy. From the computer programmer who chooses exactly which hours he works each week, to the Uber driver who starts a union, to the charity worker who believes freelance gigs might just transform a declining rural town, journalist Sarah Kessler follows a wide range of individuals from across the country to provide a nuanced look at how the gig economy is playing out in real-time.
Kessler wades through the hype and hyperbole to tackle the big questions: What does the future of work look like? Will the millennial generation do as well as their parents? How can we all find meaningful, well-paid work? 
DailyEdge is on Instagram!