IT SEEMS THE whole austerity thing isn't working for us.  Curses.
So, it's time to get back to the drawing board.  We all have to do our bit, so this morning we've come up with some alternatives to austerity, and we'd love to hear your ideas in the comments.
Here goes!
1.  Lease out the Craic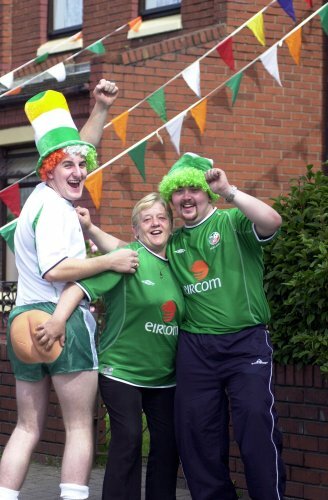 Leon Farrell/Photocall Ireland
It's widely acknowledged that the best thing about Ireland is the craic, so maybe we should consider sending our most valuable commodity abroad to make some money for us.
Obviously we couldn't be without it for long, but we'd imagine countries like Germany and North Korea would pray a pretty penny for even a 6 month lease.
2.  Turn our ghost estates into GHOST ESTATE:  The World's Scariest Theme Park™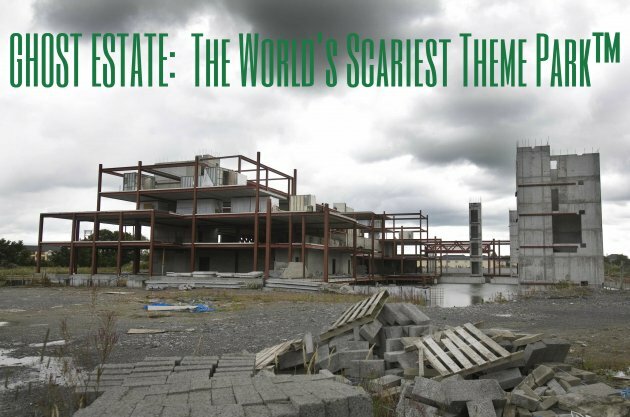 Photocall Ireland
Disney's Park and Resorts division's income is about $1 billion.  Our grey weather and often grumpy population could make us the perfect place for those searching for a scare.  Build some rollercoasters and throw in a few haunted houses filled with tales of Ireland's demise and bob's your uncle!
3.  Take the Blarney Stone on a world tour
There are plenty of shy people in the world who would simply love the gift of the gab.  According to legend, just one kiss of the Blarney stone means you'll never be lost for words.
Get a few celebs on board (Kim and Kanye are mad for the international landmarks at the moment) and everyone will want to try it.  And they can.  For a premium.
4.  Get Geldof on the case
DAVID KARP/AP/Press Association Images
Let's be honest – he's good at this stuff.
5.  Let's trademark some of the food we do best and market it worldwide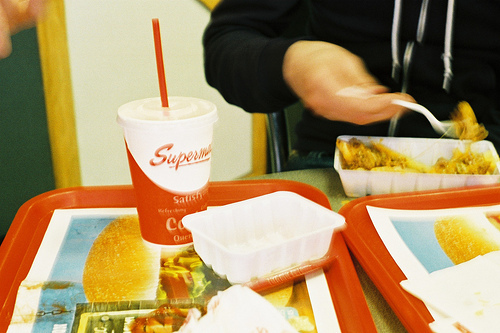 Flickr/paul-ford
Chicken fillet rolls, proper sausages and rashers, taco fries and snackboxes with decent chipper chips – there are some delicious things you just can't find outside of Ireland, and right now the world doesn't know what it's missing.
But it could.
6.  Sell the Anglo lettering to minted rappers to wear as medallions
TheJournal.ie/Susan Daly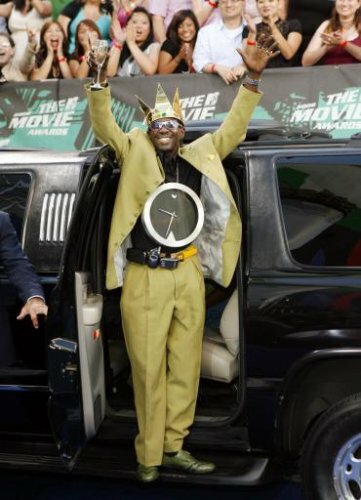 MATT SAYLES/AP/Press Association Images
No point in letting them go to waste!
7.  Use the bricks and mortar from disused offices and hotels to build the ninth wonder of the world on Anglo's unfinished former premises.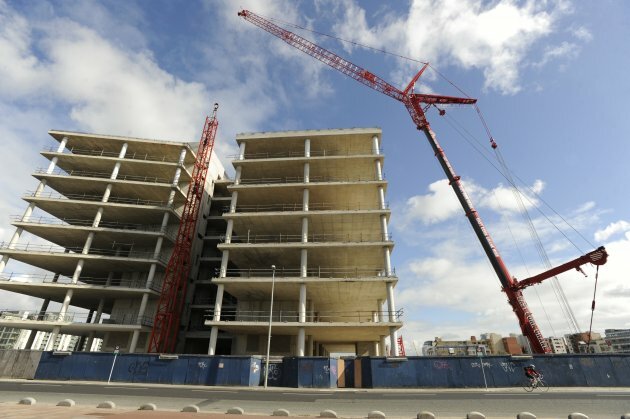 Sasko Lazarov/Photocall Ireland
Leave the Central Bank where it is and build something truly spectacular – a monument to times gone by.  There isn't a lot of square mileage there so it's probably going to have to be really tall.
The tallest building in the world is visited by 18.1 million tourists each year – if we beat that and charge them a tenner a pop we're on to a winner!
8.  Let's sell all our medals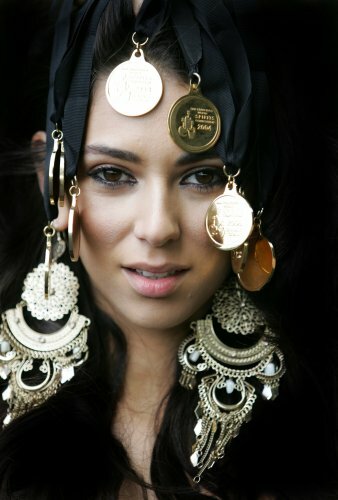 At the very least, these can go. Leon Farrell/Photocall Ireland
A 2012 Leinster hurling final winner's medal was sold this week on ebay for €570.  If we got all the lads from over the years to give up the goods we could definitely make a few bob.
Surely some of our Riverdancers have a few auld Irish dancing medals hanging around the place too – there's gotta be some buyers for those out there!
9.  Sell the Celtic Tiger to Frosties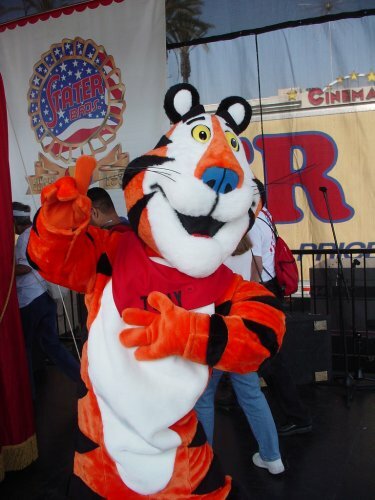 Flickr/showbizsuperstar
Tony is getting a bit long in the tooth these days.
10.  Give our Corkonian brothers and sisters their independence
We love Cork, some of us are from there, but we've got to make cuts here and why not let the people have what the people want?
We'll miss people like Graham Norton and Cillian Murphy but as a flood prone urban centre the beauty of Cork can be expensive to maintain.
No one said this would be easy lads.
11.  Stage a miracle and reclaim the religious crowd
We know, we know, the real miracle would be getting out of this mess, but failing that, perhaps a big religious event will attract some big religious money?
We could order some special effects makeup and have some stigmata, or maybe get the lads from the Wax Museum involved and discover the body of St. Darby (patron saint of forgotten immersion tanks) miraculously undecayed "a century after his death"!
With 50,000 religious travel programmes in the US alone, there's definitely cash to be made.
12.  Melt down the Spire and turn it into a $1 trillion coin
Andrew Sole/Eye Ubiquitous/Press Association Images
You know, the ones they're on about in America.  There's got to be enough metal there for at least one.
So – that's us.  Had any brainwaves of your own?  Share them in the comments.