THIS WEEK ON Girls there was a guest star who'd be familiar to any teen drama nuts: Shiri Appleby, still best known for playing the lead role in teen sci-fi drama Roswell.
Here are some other teen drama stars that should have gone on to big things but seemed to disappear. Sadly.
1. James Van Der Beek
Image via The Waffle Girls / Tumblr
Dawson's Creek totally sums up a certain time for the teen drama and a generation of youths who were wrapped up in the Joey/Dawson/Pacey saga and all that super complicated dialogue.
But lead man James Van Der Beek never quite rode the Dawson wave to bigger successes. After the show ended in 2003, Van Deer Beek turned up as a guest star on various other series but never quite found another huge role.
The internet has brought him some new career attention however. He starred in a series of videos for Funny or Die after this famous crying shot from the show became a meme of note.
He now has his own meme website. Amazing.
2. Jason Behr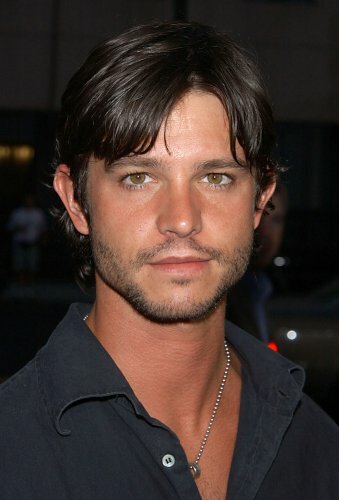 Tammie Arroyo/AFF/EMPICS Entertainment
We mentioned Roswell's Shiri Appleby earlier and her co-star Jason Behr is another remembered by fans.
He was Sarah Michelle Gellar's boyfriend in 2003′s The Grudge (he'd appeared on an early episode of Buffy too) and a handful of parts followed but nothing of note.
Let's remember Jason in happier, alien-related times:
thatgirlinyorkshire / YouTube
3. Sarah Michelle Gellar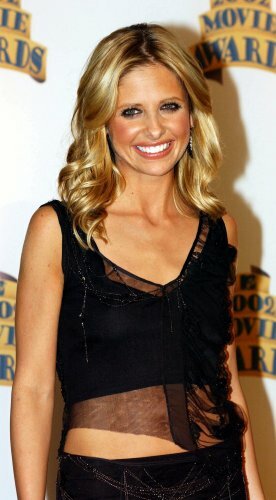 Anthony Harvey/PA Archive/Press Association Images
The cult following and critical love for Buffy suggested that Sarah Michelle Gellar would go on to be a big time star.
It started out well  with two Scooby Doo movies, the saucy Cruel Intentions and then success of The Grudge.
She had a part in the Richard Kelly's Donnie Darko follow up Southland Tales which was a commerical flop and a number of her films under performed.
We still miss the Buffy days.
NicoAngelus / Youtube
4. Adam Brody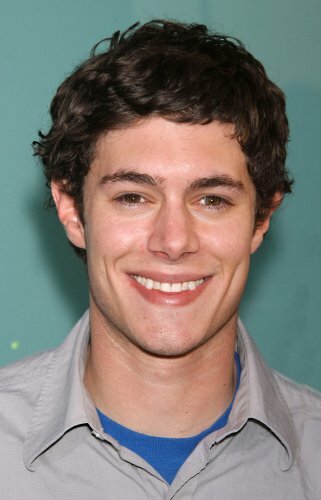 TAMMIE ARROYO/AFF/EMPICS Entertainment
It still seems strange that geeky hunk Adam Brody didn't take his time as the quick-witted Seth on The OC into bigtime movie success.
Why can't we just have a Seth Cohen spin off show where he's a bit older but still geeky and living the dream with his wife Summer?
Honestly. We'd watch every week.
MaaahDuarte / YouTube
5. Keri Russell
Rich Lee/PA Archive/Press Association Images
Keri was the star of the college drama Felicity, infamous for having its star cut off her mane of curly hair between seasons.
Abrams cast Russell in Mission Impossible: 4 but she's still made few big time appearances since Felicity ended.
She's now the star of a new US series called The Americans, a buzzed about spy drama that could be the next Homeland.
OfficialTVPromos / YouTube
6. Neve Campbell
Rebecca Naden/PA Archive/Press Association Images
Remember Party of Five? It was soapy and ridiculous and had us all gripped throughout the 90s.
Neve Campbell was the lead as Julia and found big screen success with the Scream movies which were huge.
Then it all went a bit quiet after the end of Party of Five and the third Scream movie. Maybe they can do a Party of Five reunion and we can relive the glory of these opening credits:
wethotcanadiansummer / YouTube
7.  Luke Perry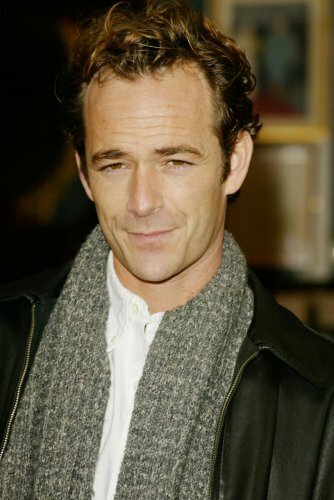 Jean/EMPICS Entertainment
Luke Perry was 90210′s bad boy star, Dylan McKay.
Other than that though, things never really took off. He did have a part in the original Buffy movie though, which continues to be a thoroughly odd watch:
SupernatualEarth / YouTube
8. Mischa Barton
Tammie Arroyo/AFF/EMPICS Entertainment
It still seems odd that Mischa Barton didn't strike it big after she left The OC (when her character was famously killed off).
Barton has become a tabloid fixture for her hard partying ways and has had the odd film role but has yet to manage a high profile role that's come close to Marisa Cooper.
She did star in Steel Magnolias when it toured Ireland last year, alongside the lady who played Madge in Neighbours, so that's something.
Sinead M / YouTube
9.  Brittany & Cynthia Daniel
Tammie Arroyo/AFF/EMPICS Entertainment
Those names might not ring a bell but the twins starred in Sweet Valley High.
Cynthia retired from acting after the series ended and became a photographer while Brittany continued to act including an appearance on Dawson's Creek (Teen drama crossover alert!)
This pair could have had Olsen-twin level success but alas it was not to be. Mind you the Sweet Valley High theme song is still a TUNE.
tropic99 / YouTube
10. Tia and Tamera Mowry
Benkey/AFF/EMPICS Entertainment
The ultimate teen sitcom duo, Tia and Tamera brought Sister Sister to life for five seasons of all kinds of twin themed antics.
After the series the girls worked on their own with Tia picking up a regular role on US drama The Game while Tamera cropped up on Strong Medicine. They also did two Disney channel movies together.
As we pointed out recently the pair are now starring in their own reality show, cleverly titled Tia & Tamera.
Which is grand but we would really enjoy a full on revival of Sister Sister.
With the original theme song (Not that dodgy "grown up" version they did near the end):
taulxer / YouTube
11. Melissa Joan Hart
REED SAXON/AP/Press Association Images
She's lucky enough to have two hit teen shows behind her with Clarissa Explains It All and Sabrina the Teenage Witch. But we still reckon Melissa could have been bigger.
Hart was very lucky to land the role of Sabrina not long after Clarissa wrapped and it put her on screen in front of many of us for years.
Once Sabrina finished up she went off the radar for a little while, appearing in several TV movies.
This lead to her nabbing a new sitcom role with Joey Lawrence (remember Blossom?!) in 2010 called Melissa & Joey.
Which looks a bit dreadful but it is still going.
Fair enough but WHAT ABOUT CLARISSA? AND SABRINA? Sigh.
Telestrekoza1 / YouTube
12. Fred Savage
The Wonder Years gave the very young Fred Savage plenty of fame (and an Emmy award) playing the part of Kevin Arnold.
The show itself was one of the biggest teen shows ever and it would have made sense if Savage either pulled a Jodie Foster and become a legitimate movie star or had a post show meltdown.
In fact he did neither. Although he took up some guest roles here and there once the series ended in 1993 he focused mainly on directing.
Savage has now directed episodes for many comedy series including Modern Family, 2 Broke Girls, and It's Always Sunny in Philadelphia.
He hasn't aged a day though. Here is with another teen-drama alum James Van Der Beek lookin very freshfaced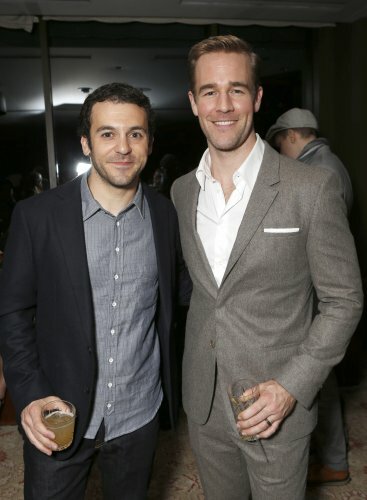 Todd Williamson/AP/Press Association Images
And let us not forgot the Wonder Years theme tune. How could we?
redfarmer / YouTube