THE IRISH LANGUAGE is a divisive mother tongue.
Some love it, some hate it, and a fair few can't understand a word of it, but that doesn't mean it doesn't still play an important role in Irish life.
Whether you struggled with it in school or spoke it fluently on the street, Irish wormed its way into your subconscious and actually has far more of an impact on your life than you ever realised.
Here are just 13 wonderful things we wouldn't have in a world without Irish:
The Gaeltacht
Without the Irish language we wouldn't have an excuse to head off on our own for three weeks or so to learn very important life lessons, such as how to dance Ballaí Lumnigh at a céilí.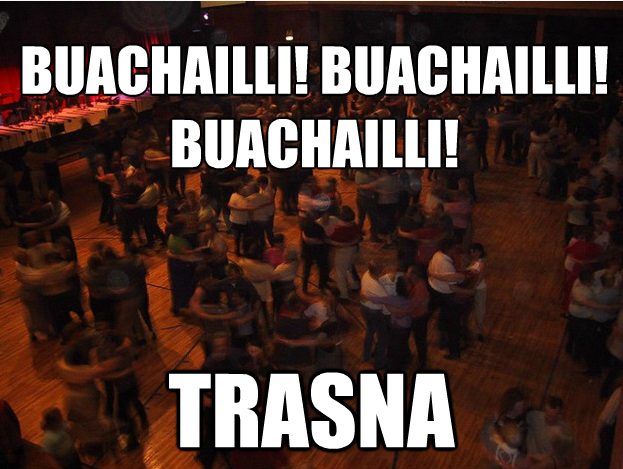 /Georgikeith /Georgikeith
Develop friendships with students from other counties.
Shutterstock Translation: I put your name on the wall of love. Shift? Shutterstock
And forge bonds that last forever.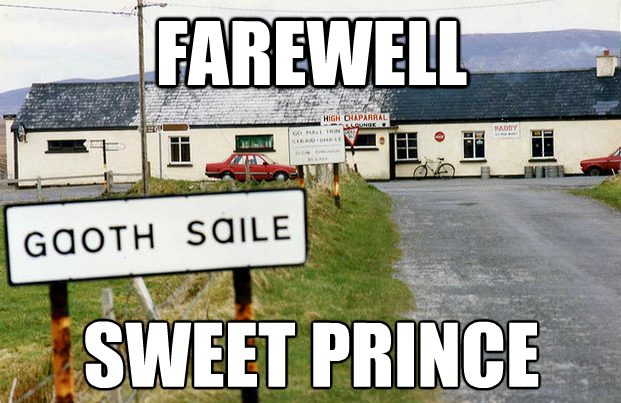 Flickr / sludgeulper Flickr / sludgeulper / sludgeulper
The ability to make everyday songs sound fantastic
You may have heard The Cup Song enough times to make your ears bleed but this outstanding Irish version is still an absolute treat.
TG Lurgan
And who could forget this version of Avicii's Wake Me Up?
RTÉ - Ireland's National Television and Radio Broadcaster
These bad boys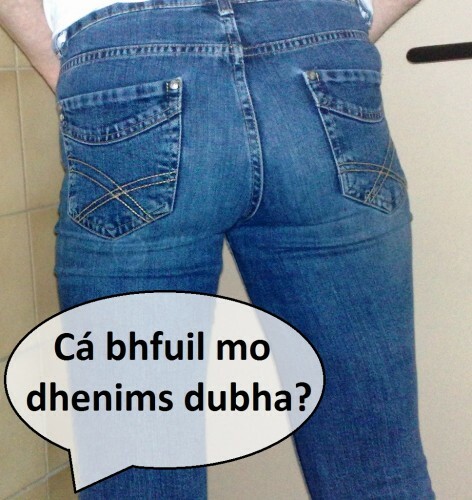 Flickr Flickr
Flickr Flickr
Sure you couldn't be heading out and about without them now.
Cluastuiscint
thebaylifeblog.com thebaylifeblog.com
It's the ONLY part of the Leaving Cert everyone fondly remembers.
The ability to talk 'in code' in foreign countries
The locals abroad probably have better English than you, but start speaking to your pals as Gaeilge and they won't have a clue what you're saying.
"Féach ar yer wan" is probably the easiest and most universally applicable phrase.
Shutterstock Translation: Did you hear what that eejit said about my dress? Shutterstock
Let's face it, it comes in pretty handy for covert conversations at home too. Sure half the country only knows how to ask to go to the toilet.
A unique way to pick up foreign men and women
Legend tells of a land where Irish eyes are doing more than just smiling after chatting up a tourist with the cúpla focail.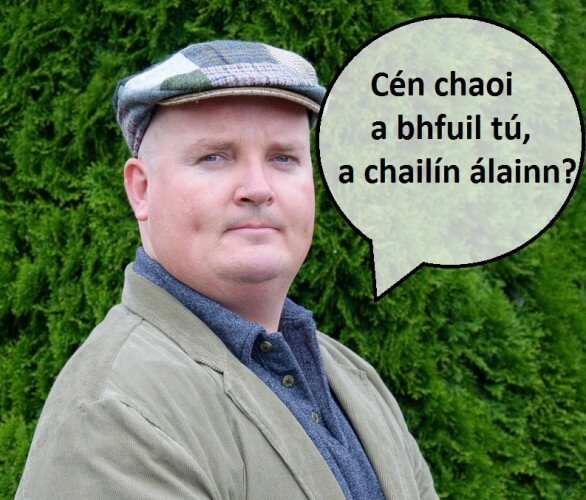 Shutterstock Translation: How you doin'? Shutterstock
This lad didn't have much success with his Leaving Cert Irish though.
The Seisiúin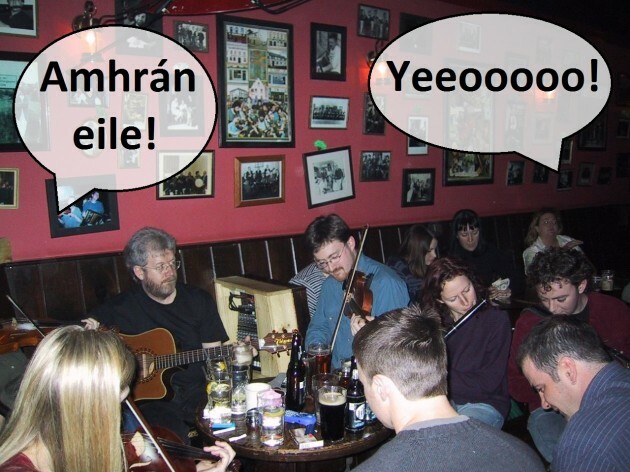 Flickr Flickr
Have you ever been to a gathering of gaeilgóirí with serious musical skills? (See the kids on The Late Late Show above for reference.)
The craic is most definitely 90 and it's an experience quite like no other.
This iconic line
Imgur Imgur
That amazing Late Late Toy Show moment when Ryan Tubridy was silenced by just one word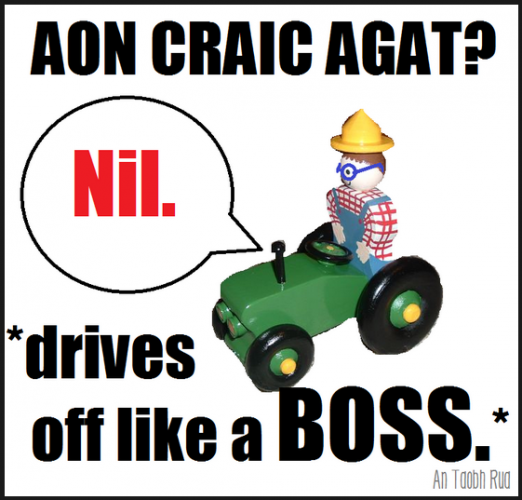 @AnTaobhRua @AnTaobhRua
Peig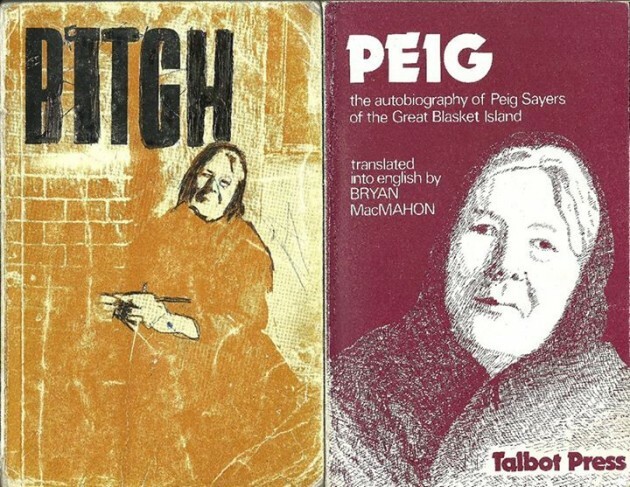 Ian Moore Ian Moore
She's an awful auld wan, but she's OUR awful auld wan.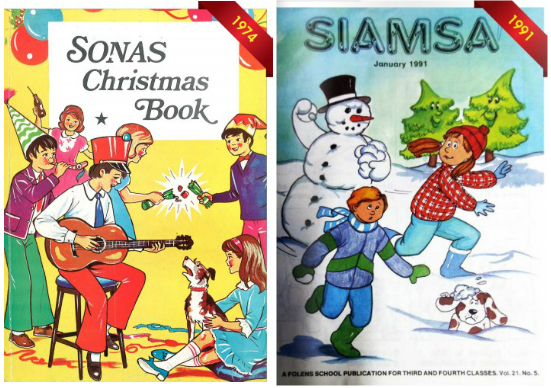 Insight / Folens Insight / Folens / Folens
Siamsa, Súgradh, Sonas and Spraoi would never have come into our lives if it wasn't for the Irish language.
A childhood minus these annuals = DISASTER.
A very special relationship with a legendary spaceman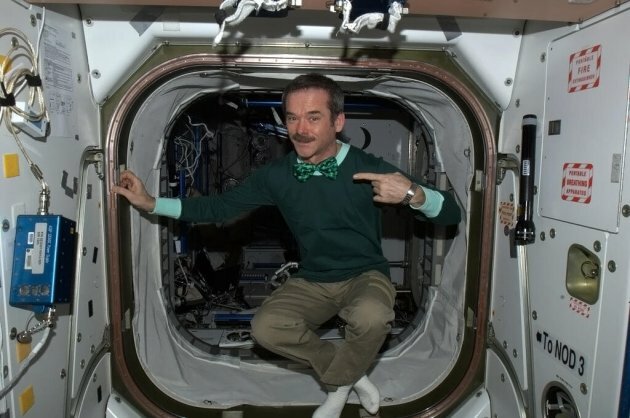 @Cmdr_Hadfield @Cmdr_Hadfield
Canadian astronaut Commander Chris Hadfield developed something of a special bond with the Irish people after he did a spot of tweeting as Gaeilge.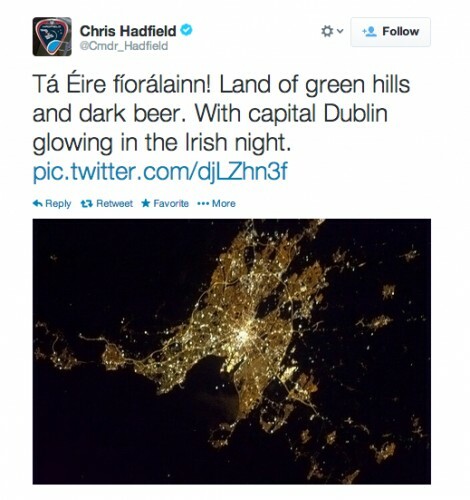 @Cmdr_Hadfield @Cmdr_Hadfield
Hadfield is now an ambassador for Irish tourism and essentially serves as the country's very own honorary astronaut.
Chris de Burgh should DEFINITELY have re-released A Spaceman Came Travelling in his honour. Missed opportunity there now.
Sharon Ní Bheoláin
The Six One siren is known as Sharon Boland 'as Bearla'.
Definitely doesn't have the same ring to it, does it?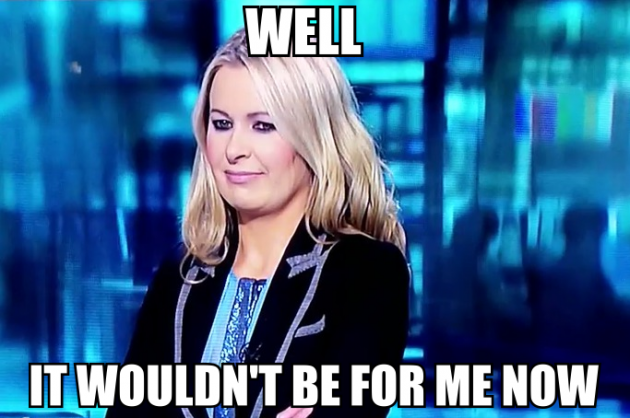 DailyEdge.ie DailyEdge.ie