13 REASONS WHY debuted in March of last year, and quickly became one of the most tweeted-about TV shows of all time.
Based on the 2007 novel Thirteen Reasons Why by Jay Asher, the Netflix show courted controversy for its depiction of teen life, mental illness, and suicidal ideation.
The backlash, however, didn't prevent the launch of the show's second season, and in recent days Netflix executive, Cindy Holland, defended the decision to make a third season.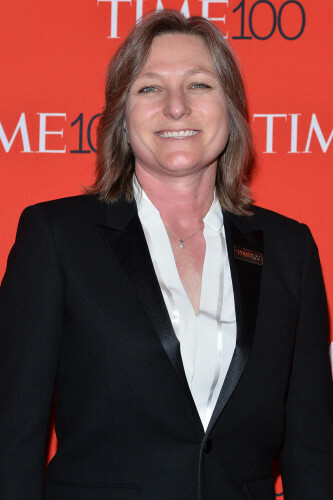 SIPA USA / PA Images SIPA USA / PA Images / PA Images
Having confirmed on June 6 that 13 Reasons Why will be returning for a third season, Cindy used her platform at the Television Critics Association summer press tour to elaborate on the motivation to launch another season.
Look, it's a controversial show from the beginning. Honestly, the biggest consideration was, is there more story to be told and what is that story?
Focusing on the story's arc, Cindy explained that a third season was required in order to do justice to the characters created by scriptwriters and portrayed by a dedicated cast.
We had a very thoughtful conversation about the fact that we needed to see how these characters move on, to the extent to which they move on, following Jessica through her journey of recovery following that kind of trauma. We felt we owed it to the characters as much as to the fans.
The second season of the show was subject to a cancellation campaign from moral values group Parents Television Council, who railed against the show's depiction of school violence and sexual assault.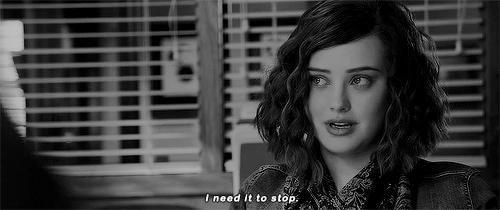 Giphy Giphy
The news has had a pretty negative response on Twitter, with most viewers arguing that it's time to draw a line under the show.
Why is 13 reasons renewed for a third season. I'm confused.

— Torrie (@tchilliss) July 18, 2018
Just finished 13 reasons why and honestly...that show is terrible bc the way I feel right now is fucked up....and decided if they come out with a third season I will not be watching it.

— kurr🦈 (@Kawalker27) July 17, 2018
FUCK #13ReasonsWhy @netflix should absolutely NOT renew for a third season. I understand that it's a sad truth but it's fucking bullshit. People want hope! People want to believe that doing the right thing will work! This is horse shit!

— Richard Aguilera (@Th1nd0nly) July 7, 2018
13rw getting a third season is not fair. s1 could have been fine wo s2. but when s2 arrived, 13rw couldn't end it wo a s3. 😡 the story has become so twisted #13ReasonsWhy

— siobhan (@ftmikamendes) July 29, 2018
I think if the producers were thinking about doing a third season, they should've gone with a new cast, school and situation. The Hannah story is done, time to move on from the school and its characters. #13ReasonsWhy

— Michael™ (@SecretAvenger22) July 30, 2018
i find it absutely ridiculous how everyone is so offended by the netflix show insatiable but praises 13 reasons why. that show is fucking romanticizing suicide and it's getting a third season? what the actual fuck?

— lisa. (@cryinghurricane) July 28, 2018
also if there's a petition to get this show pre-canceled, but 13 Reasons Why has been green-lit for a third season..? i think our priorities need some evaluation...

— jared heveron (@jphever) July 23, 2018
Just finished the second season of 13 Reasons Why and don't plan to watch if @netflix renews it for a third. While lots of important topics are brought up in the show I don't believe they are showcased or addressed properly or in a way that's conducive to starting a conversation.

— Eleanor Alexander (@ElliLee13) July 21, 2018
The third season of the show will be available to stream in 2019.
DailyEdge is on Instagram!