YOU PROBABLY DON'T need us to tell you that a sunny day in Ireland is something very special.
Like David Attenborough waiting for an elusive creature, we sit and wonder all year round when the magical day will come that the sun will grace us with its presence.
Ladies and gentlemen, it would appear that time is now.
To celebrate, here are 15 of the best things about a sunny day in Ireland.
99s
The humble 99 is a simple pleasure all the year round for some people, but it never tastes better than on a sunny day.
DailyEdge.ie/Louise McSharry
Swimming
We live on an island, but aside from the very brave among us, we rarely swim in our water.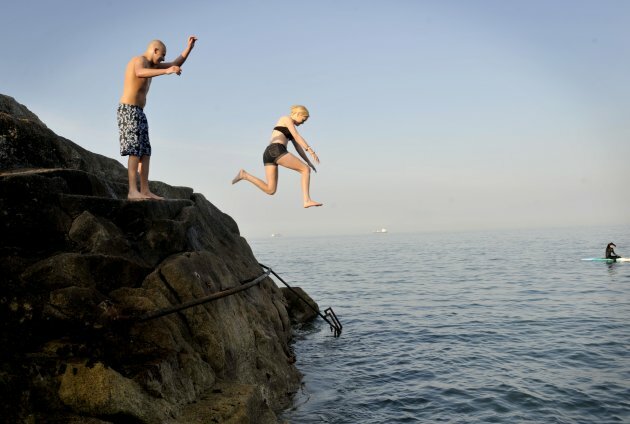 Sasko Lazarov/Photocall Ireland
Getting to wear your 'summer clothes'
We all have lovely Summer clothes that we get for our holidays, and the poor things are only allowed out of the wardrobe for a week or two per year.
It's not fair and it's not right.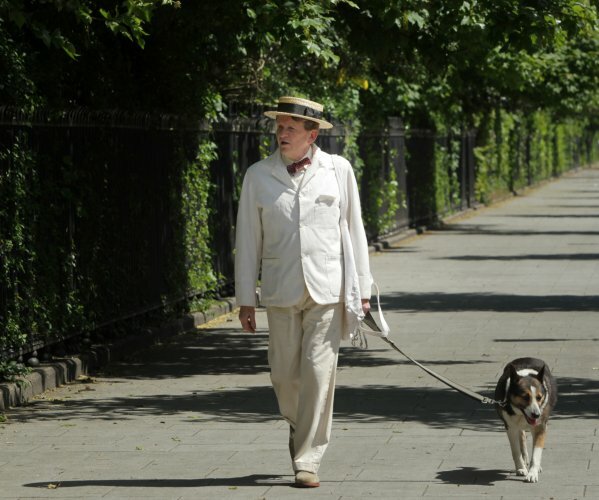 Sam Boal
You can get your 'base' for your holiday tan
Alright, for many 'base' will translate to 'burn', but still, isn't it nice to get a bit of the glare off your white skin?
Be safe though – wear protection!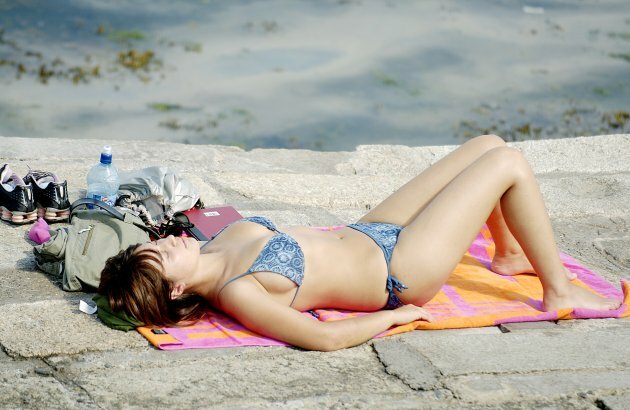 Graham Hughes/Photocall Ireland
Our beaches
We have them!  They're beautiful!  Unfortunately most of the year we can't enjoy them the way we'd like to though.
When the sun comes out they're glorious.
Sasko Lazarov/Photocall Ireland
You can break out all the outdoor sporting equipment you bought during the last sunny spell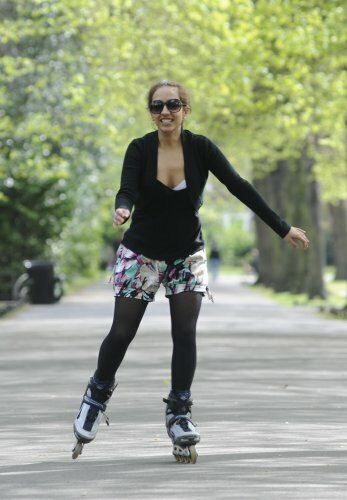 Sasko Lazarov/Photocall Ireland
Having your lunch outside
…and eking out every single second of your break to enjoy the sun. Even if the only available place to sit is on a bench at the side of the road.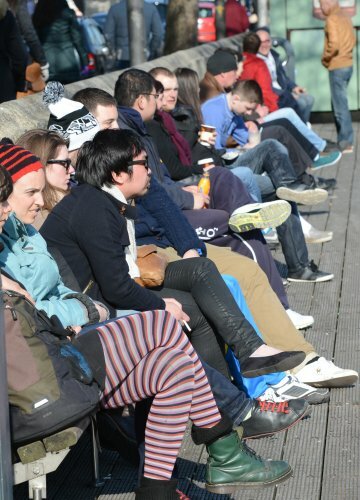 Sasko Lazarov/Photocall Ireland
After work drinks al fresco
You just sort of have to, don't you?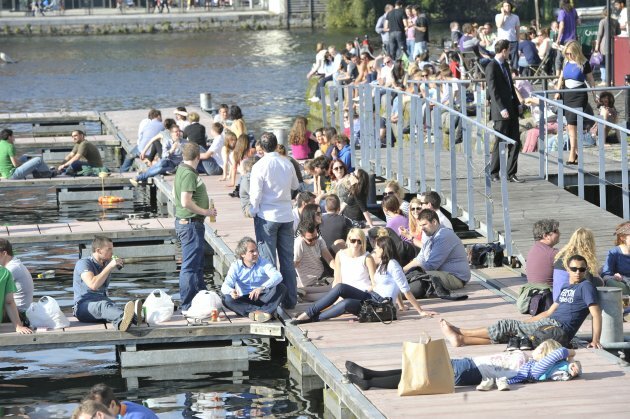 Sasko Lazarov/Photocall Ireland
The Spanish Arch/The Phoenix Park/Mullaghmore/various other locations which come into their own on a sunny day
These are nice places all year round, but on a sunny day they are simply magical.
Flickr/Barnacles Hostels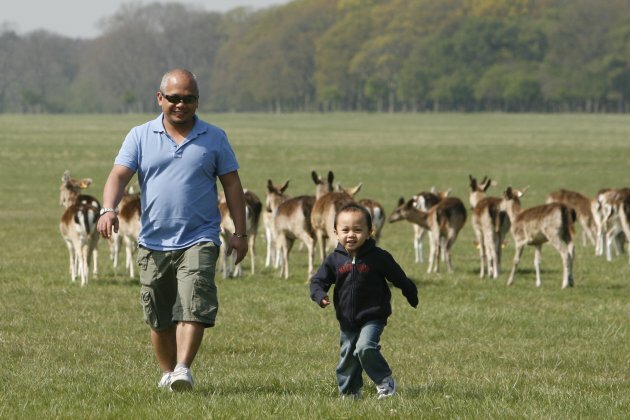 James Horan/Photocall Ireland
Flickr/dingbat2005
Barbeques
Ok, so our cookery skills leave a little to be desired when it comes to barbeques (we just don't have the practice!), but we know how to enjoy eating outside.
We savour every single moment and everyone is bound to know someone who is firing one up in their back garden this evening.
We can smell the charred meat already!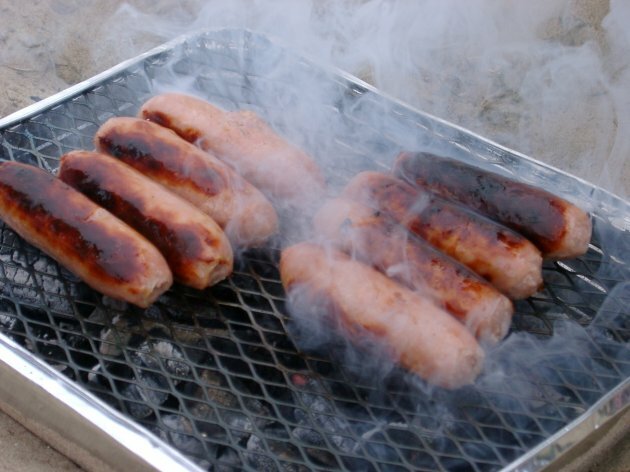 Tables and chairs outside bars and restaurants seem to appear from nowhere
Suddenly we're living in the café culture Michael McDowell always dreamed of.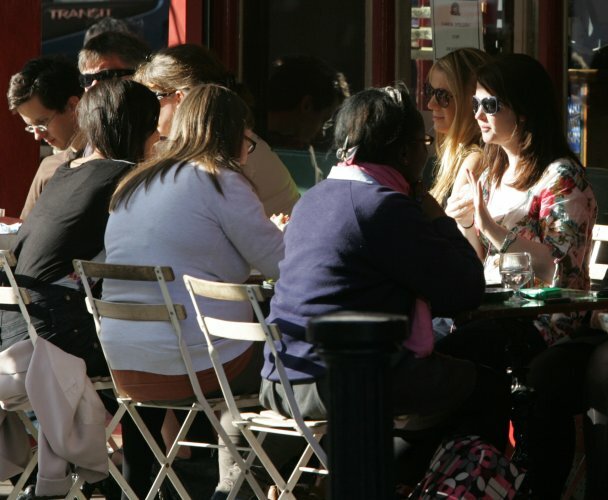 Sam Boal /Photocall Ireland
The memory of it lives on for aaaages
Image via Sam Boal/ Photocall Ireland
Everyone is in good humour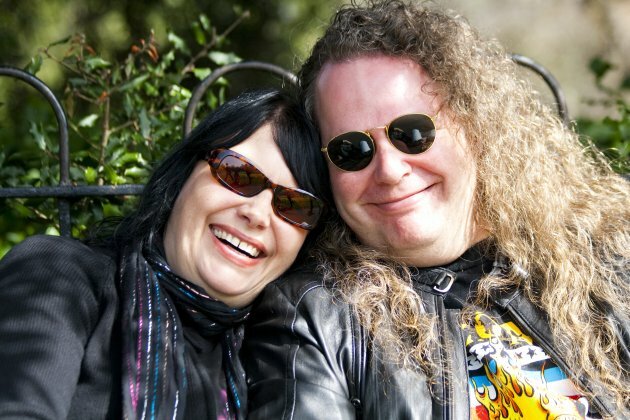 Look at them! Look how happy they are! Brian O' Leary/Photocall
If you're not studying, the gratitude for the fact that you're not studying
For many people, good weather will forever be associated with being locked away studying for exams.
Mark Stedman/Photocall Ireland
Last of all, your pets love it