WHEN YOU WERE younger there was a good chance you rifled through a music magazine at some point.
The 1990s were a particularly heady time for the music magazine whether you were very cool and buying NME every week or a Smash Hits devotee.
This also meant that there are some covers that you look at now and bask in their glow of their sheer ridiculousness.
1. When Will Smith was a popstar
And "one cool dude"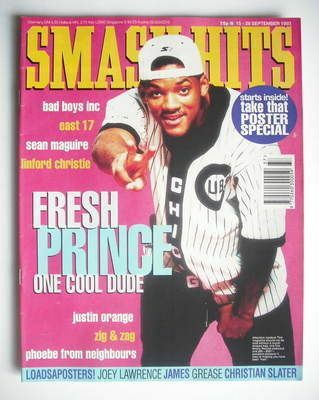 via Lucy Who
2.  The various stages of Michael Jackson
1990 was a good time to be Michael Jackson: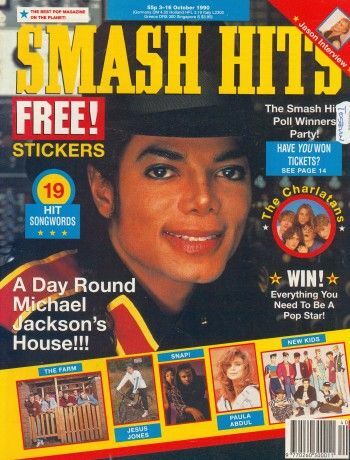 via Lucy Who
By 1992 there was a degree of wariness for all things MJ: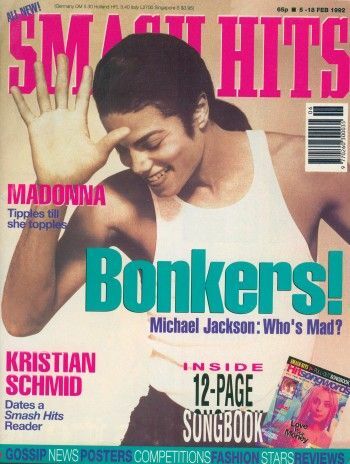 via Lucy Who
And by 1995 he was full on looking like an alien:
via Lucy Who
3. Spice Mania
The Spice Girls were obviously huge at the time but these covers sum up the peak of Spice Mania.
Even then Victoria was the pout-y one in the middle refusing to crack a smile: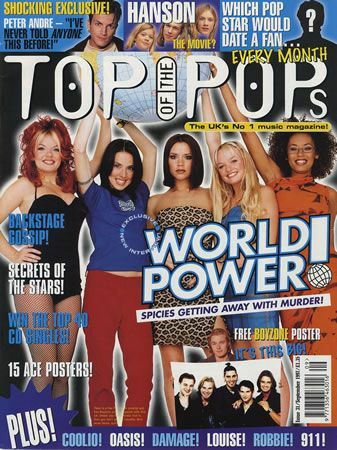 via Lucy Who
No, seriously, look how unwilling to engage Victoria is here:
via Lucy Who
4. Mariah Carey was much, much younger
And the phrase "tonsil tastic" could be used on a magazine cover with no shame: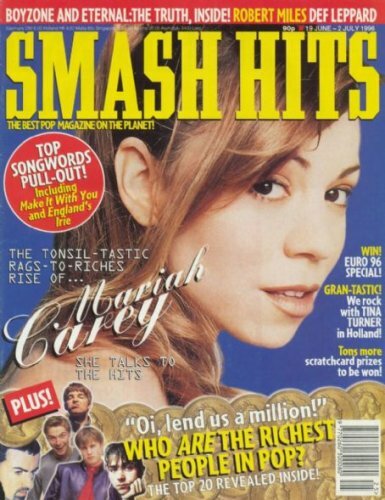 via Lucy Who
5. The saga of Robbie Williams
At first he was the "cheeky chappie" of Take That doing all manner of cheesy magazine covers: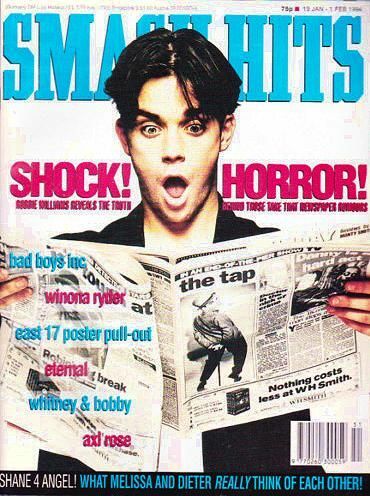 via Lucy Who
Then he became a serious solo artiste and got his Gallagher brother pose on for NME: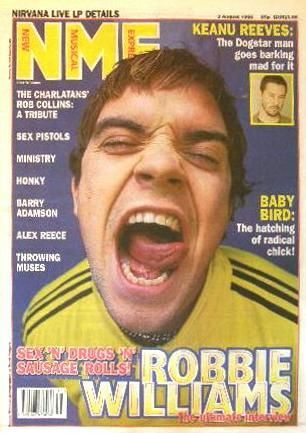 via Lucy Who
6. Ronan Keating was the "King of Pop" apparently.
We're just glad this issue had a giant Spice Girls poster or it would have been a total bust.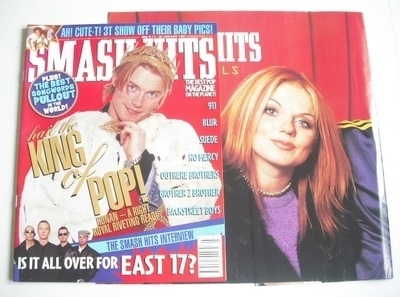 7. Peter Andre's abs were a common sight
AND freebies like transfer tattoos were totally common.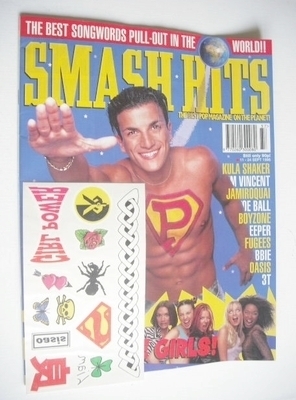 8. Babylon Zoo could feature on the cover of Smash Hits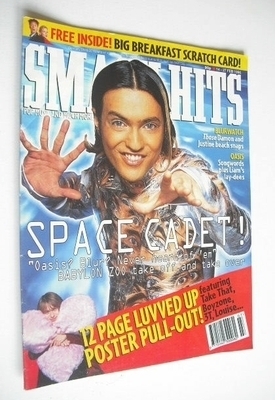 Who?
northtyne / YouTube
Shudder.
9. MC Hammer would be jumping about the place
1991 was a different time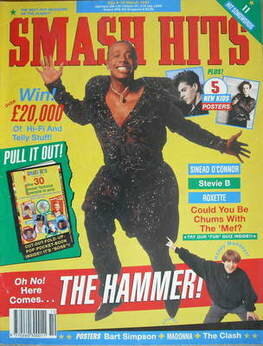 10. Cheseny Hawkes would  happily assert his Rock'n'Roll cred
11.Vanilla Ice was a thing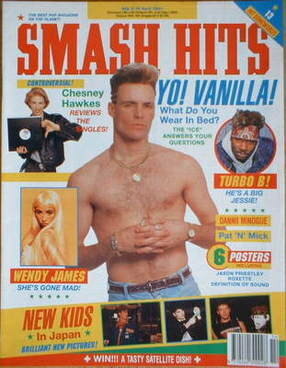 12. Boybands like 3T were in some way relevant
They were related to Michael Jackson y'see.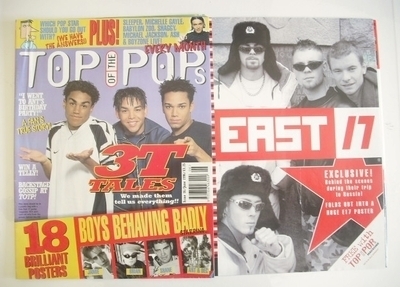 14. Hanson were fresh faced and fit to be on the cover of a magazine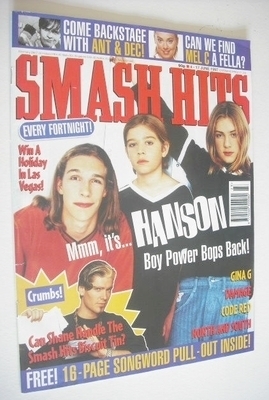 15. Damon Albarn seemed young and rebellious
The ridiculous things weren't just happening with the pop mags y'know.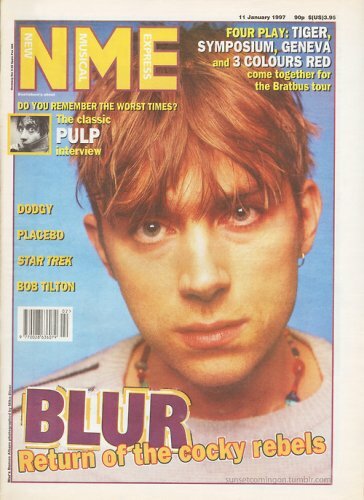 Tumblr / Damon Albarn Unofficial
16. Thom Yorke went around looking like this
We wish that was a wig Thom.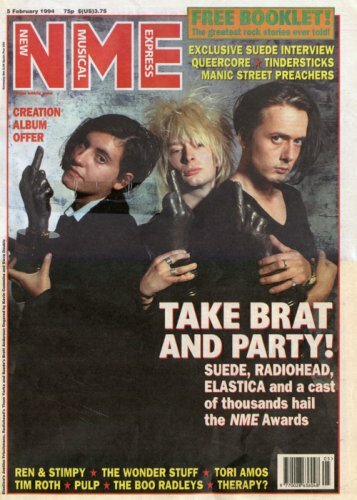 Oh It's The 90s / Tumblr
17. Oasis could land on the cover of a pop magazine
With hilariously moody covers like this: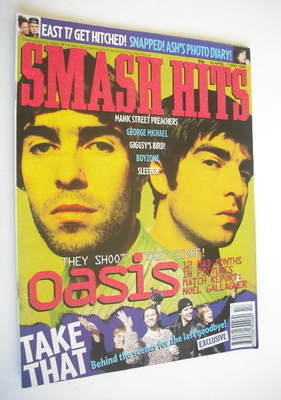 18. Indie bands would get totally non-gimmicky magazine covers
Nothing over the top about this one at all.
Oh no.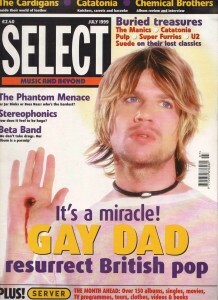 19. Sex sold, even for indie music mags
Hence early 90s pin-up Wendy James landing a cover like this:
And saucy, 90s tastic like this being a regular thing: