IF THOSE 3D ULTRASOUND pictures aren't enough for you, and you just can't wait to see what your new baby will look like, where do you turn? Is there anything you can do?
You could get yourself a life-size model of your unborn baby, created with a 3D printer.
American husband and wife duo Gerard and Katie Bessette came up with the idea of the 3D models to help them "hold on to the memories" of Katie's pregnancies after their two daughters were born.
They found a way to create 3D figurines of their children from scan photos, and their company 3D Babies was, ahem, born.
Our ultimate goal is to bring a smile to the faces of parents, grandparents, and other family members as they recall the day that they met their little one.  This product will become a treasured family heirloom.This product will become a treasured family heirloom.
They use 3D ultrasound baby pictures to create a representation of your unborn child, then print out the model using a 3D printer. They're available in life-size, half-size and even mini versions, in case you want to pop it in your bag and bring it around with you or something.
As if the idea wasn't strange enough already, the finished products look like weird garden gnomes, with that creepy serene smile.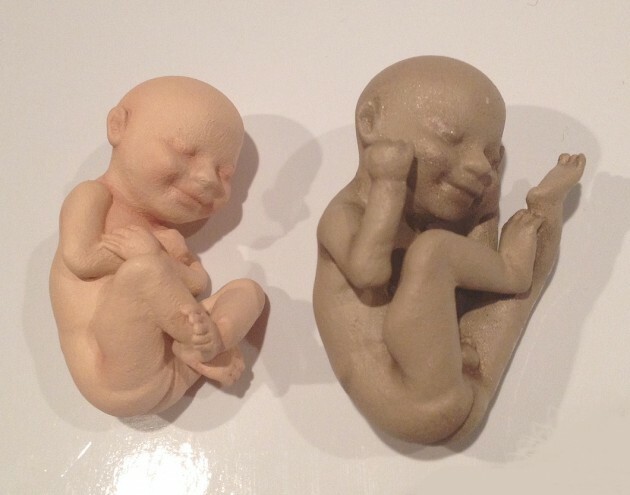 3D Babies 3D Babies
The company are looking to crowdfund this venture – if you want to donate so they can buy a 3D printer and make some more baby garden gnomes, you can do so here.