50 CENT WOULD probably be better off staying in da club the next time.
Last night, the rapper threw what has been roundly dismissed as the worst first pitch of all time at a Mets game – worse, in fact, than these gems by singers Mariah Carey and Carly Rae Jepsen.
Shoot straight, Fiddy! Oh, oh no.
MLBFanCave / YouTube
You have to admire the commentator's enthusiasm: "JUUUuuuust a bit outside."
Yes. Only a tiny bit.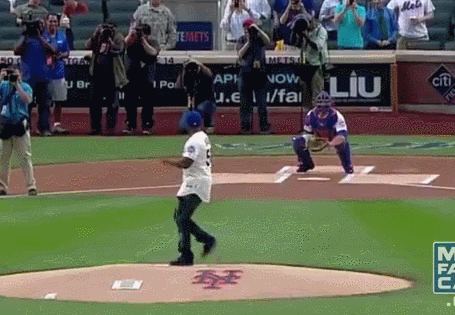 Ah well, at least he could laugh about it. We still love you, Fids!