ACCLAIMED COMEDY GIRLS has just started its second season on HBO in the US (and it's on Sky Atlantic over here).
Starring Lena Dunham as Hannah, Zosia Mamet as Shoshanna, Alison Williams as Marnie and Jemima Kirke as Jessa , it follows four young women living in Brooklyn coming to terms with adult life.
Yes they're priviliged, yes there are the inevitable comparisons to Sex and the City (it's really nothing like Sex and the City, except it's in the same city), and yes there have been cries of nepotism.
It's also entertaining, funny, fresh and has a killer soundtrack. Here's why you should be watching it…
1. Lena Dunham
She just picked up two Golden Globes, she wrote the film Tiny Furniture, she writes, directs and stars in Girls and she told Howard Stern that she's "thin for like, Detroit".
Lena Dunham poses with the award for best television series – comedy or musical for "Girls" (Jordan Strauss/Invision/AP)
2. This happens in the latest episode
Hannah (Dunham) put a puppy down her top…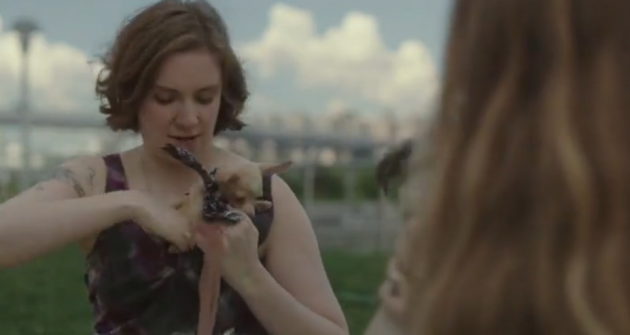 And then it fell asleep…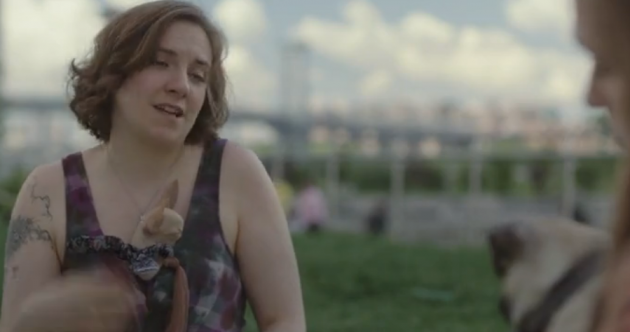 3. Boys
It's not just about Girls, the boys of Girls play a pretty big role too.
Adam
Adam (Adam Driver) plays Hannah's love interest Adam. He rarely wears a top and you want to hate him and love him at the same time.

YouTube/HBO
Elijah
Elijah (Andrew Rannells – check him out in The Book of Mormon) is Hannah's gay ex boyfriend who sometimes fancies girls. He's hilarious and in the latest episode tells Marnie she looks like "a slutty Von Trapp child"…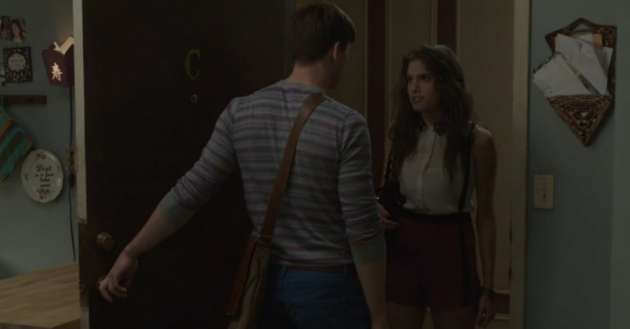 He's got a point
Charlie
Charlie (Christopher Abbottt) is Marnie's slightly pathetic love interest. When they break up she obviously stalks him on Facebook…

YouTube/ClearBeasy
Marnie and Charlie. She doesn't want him until he gets a new girlfriend. Standard.
Ray
Ray (Alex Karpovsky) is Charlie's slightly creepy friend who (SPOILER ALERT) deflowers Shoshanna and hilariously chases her around the streets of New York when she accidentally smokes crack.
Troy from Community
Donald Glover (aka Troy from Community – which you should also be watching) takes on a cameo in season two of Girls…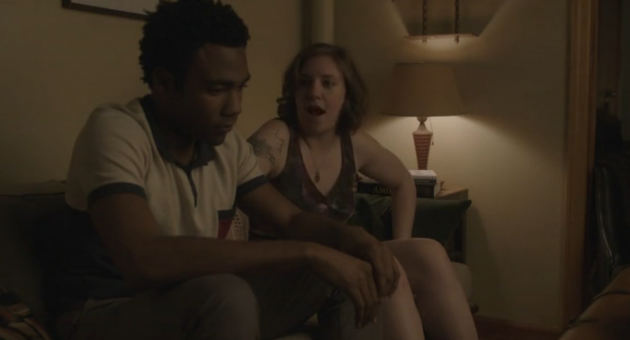 YouTube/TVGirl17
The guy from The Lonely Island
Jorma Taccone turns up occasionally to torment Marnie…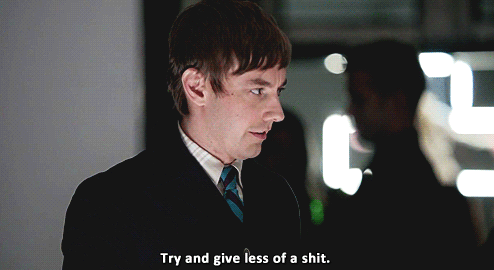 4. The music
Robyn, Santigold, Belle and Sebastian, Fleet Foxes, The Knife, Beyoncé… what's not to love?

YouTube/Airrad000
YouTube/SpurpleFilms
5. Chris O'Dowd is in it
In an unexpected recurring guest role Roscommon's own Chris O'Dowd is in Girls as smarmy businessman Thomas-John. His American accent is vastly improved and he's pretty funny in the role of (SPOILER ALERT) Jessa's overnight husband…
6. Zosia Mamet
Zosia Mamet plays Shoshanna, and might just be the best thing about the show. Her scenes are too short, everything she does is hilarious and she's the most charming character to hit telly screens in a while.
Here's what happens when she accidentally smokes crack (aka the 'crackcident')…

YouTube/HBO
So that's why you should be watching Girls. All adventurous girls (and boys) do.