SEACHTAIN NA GAEILGE has been launched in Stormont for the first time ever today, with the Irish language festival set to run until 17 March.
Some of you might use Irish everyday, some of you might not have used it since school, and some of you might not speak or remember a word.
However, you might remember a few of these standout milestones from the 14 or so years spent learning Gaeilge in school.
WARNING: There is mention of the tuiseal ginideach, just so you can prepare yourself.
1. The projector
In an efffort to get a comhrá going the blinds were shut, and projector was cranked up and slides were displayed on one good clean bit of wall.
The projector stories often revolved around housework, taking a trip somewhere or a holiday (inevitably to the seaside).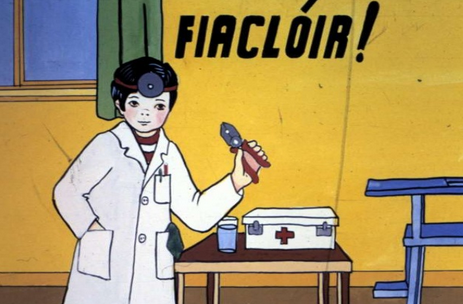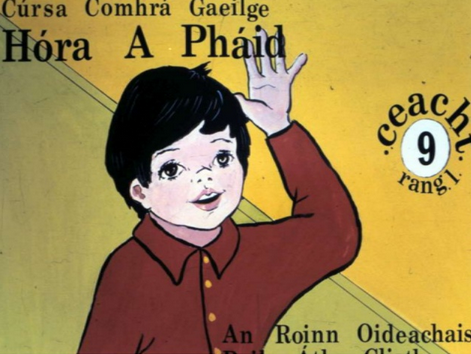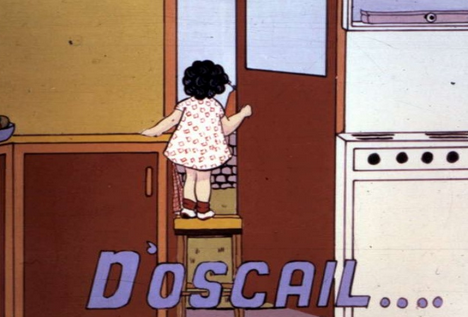 Images: Seomra Ranga
2. The books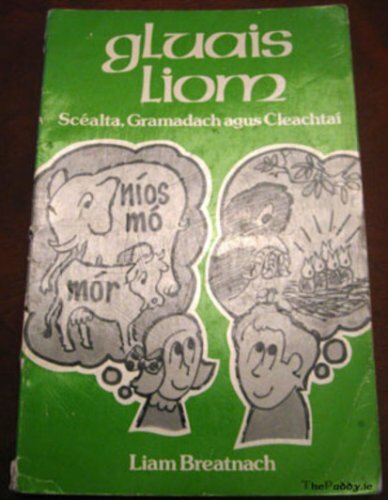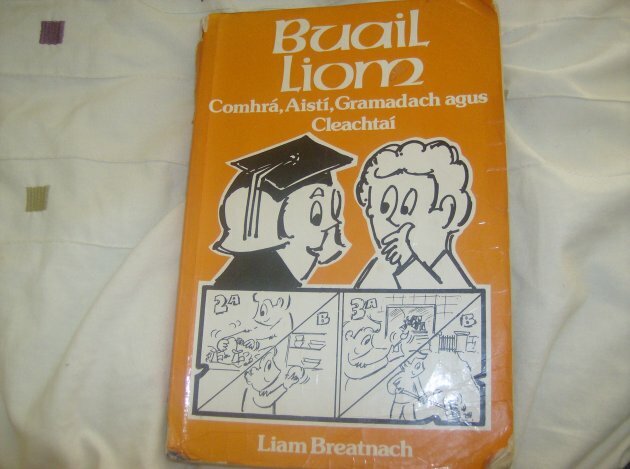 Images: Boards.ie
Images: Audrey Cunningham
3. Fear of the tuiseal ginideach
An tuiseal ginideach is the genetive case in the Irish language, used to explain possession.
Please don't make us talk about it any more.
4. The terror of the the modh coinníollach
If we were to think too much about the modh cionníollach, we would break out in a sweat…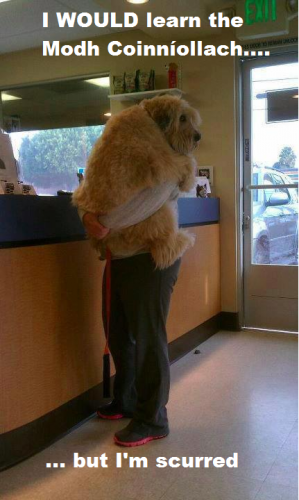 5. Peig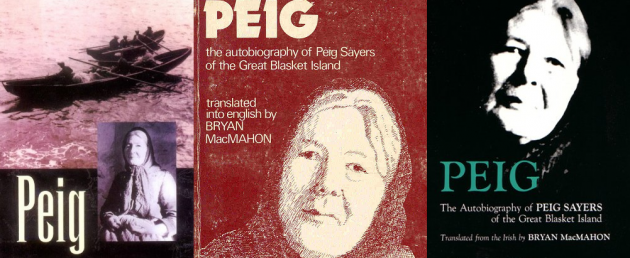 6. These rhymes
Rolai polai, rolai polai
Suas, suas, suas.
Rolai polai, rolai polai,
Sios, sios, sios,
Rolai polai. Rolai polai
Amach, amach, amach.
Rolai polai, rolai polai,
Isteach, isteach, isteach
Lámh, lámh eile,
A h-aon, a dó;
Cos, cos eile,
A h-aon, a dó…
What else can you remember about learning Irish in school? Were you as terrified of the tuiseal ginideach as us? Let us know in the comments section below…