DON'T TRY TO copy these youngsters… It will end in disaster. There may even be fashion police involved.
Kingston Rossdale (Son of Gwen Stefani and Gavin Rossdale)
If you wore shades like this you would almost certainly look completely ridiculous.
Imagine adding in the tartan patches on your combats, a curly quiff and some blue nail varnish… You'd probably have no friends.
But Kingston somehow manages to look like the trendiest kid in town. Respect.
Image: Vince Flores/AFF/EMPICS Entertainment/Press Association
Willow Smith (Daughter of Will Smith and Jada Pinkett Smith)
Let's face it, there are few people in the world who could still manage to look deadly while sporting a hairstyle like this.
Willow Smith luckily happens to be one of them. All credit to her and her massive hair.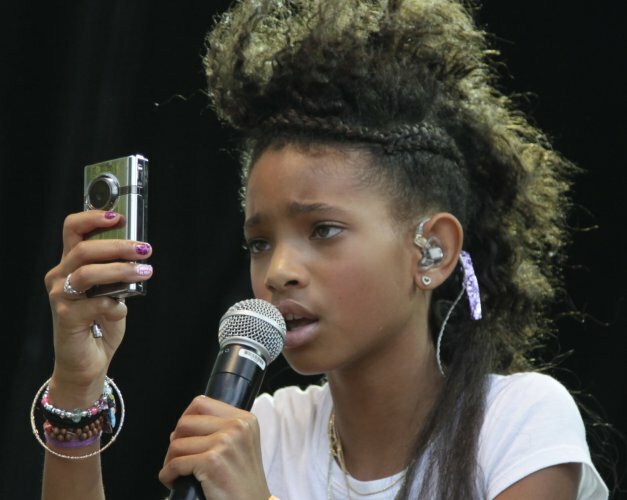 Image: Carolyn Kaster/AP/Press Association Images
Suri Cruise (Daughter of Katie Holmes and Tom Cruise)
She dresses as a princess for a trip to the shops with her mother. How cool is that?
Imagine the looks you'd get if you whacked on a bridesmaids dress and headed for your local shopping centre with your ma. It wouldn't be pretty.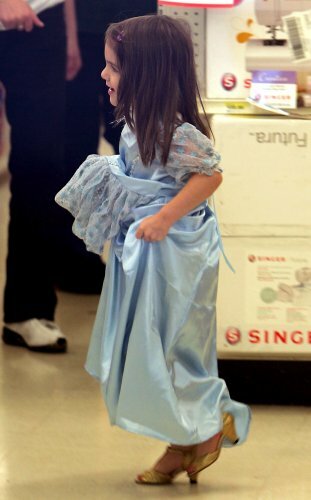 Image: Charles Guerin/ABACA USA/Empics Entertainment/Press Association
Romeo Beckham (Son of Victoria and David Beckham)
How many adults could rock this suit and mac combo like little Romeo does? And he even poses it up a bit for the cameras too. We love it.
(That's him on the far left of the picture out-posing his brothers Cruz and Brooklyn with his best Zoolander impression.)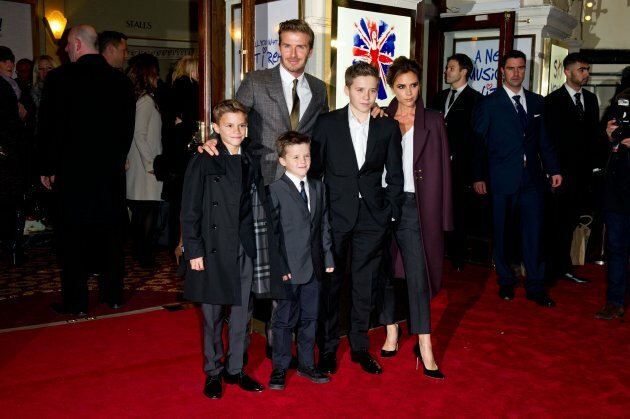 Image: Matt Crossick/Matt Crossick/Empics Entertainment/Press Assocation
Honor Marie Warren (Daughter of Jessica Alba and Cash Warren)
You could never rock a look quite like this, try as you might. It's got clashing colours, a nod to neon, statement jewellery, a big headpiece and trainers. It really is all going on.
Honor Marie looks too cool for school here. You would hopefully be prevented from leaving the house by someone who liked you and realised that this would follow you around for the rest of your life. That's the hope anyway.
Image: Vince Flores/AFF/EMPICS Entertainment/Press Association
Shiloh Nouvel Jolie-Pitt (Daughter of Angelina Jolie and Brad Pitt)
Rocking a tailored tom-boy look, Shiloh couldn't possibly be any cooler.
She's working the military coat and skinny jeans look effortlessly, so much so that you feel you could try this trend and possibly pull it off. You might, but you'll never look as chic as this little lady.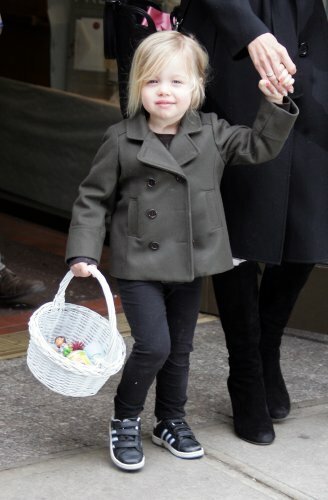 Image: Guerin-Kis Derdei/ABACA USA/Empics Entertainment/Press Association
Harlow Madden (Daughter of Nicole Richie and Joel Madden)
She's got a fashion label named after her (House of Harlow) and she can work a floppy hat better than most.
Plus her mum is a style queen and her dad is a rocker, so Harlow was always destined to be one of the coolest kids in town, any town.
It's OK if you secretly want to be her.
Image: John Shearer/AP/Press Association Images