DO YOU REMEMBER as a child being afraid of what lurked beneath your bed?
Your older sibling had convinced you that creatures hid in your wardrobe. Your tired eyes told you there were faces whispering in the trees outside your bedroom window.
Some things never change. And it's not just kids who are afraid of Under The Bed, is it?
Go on, keep reading… What are you afraid of?
1. Trying to sleep after watching a scary movie
There is nothing more difficult than trying to sleep soundly after seeing a good horror film.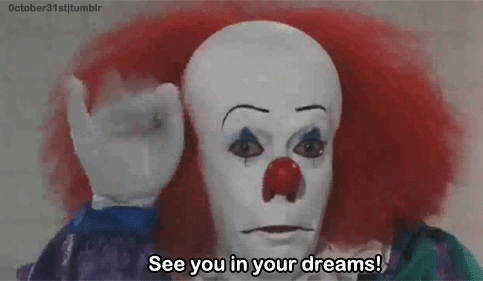 Image: via Giphy
And it took us months to watch TV after The Ring. Scarred.
2. What lives under the bed..?
What lies in wait, living in the darkness under the bed? Is it this woman?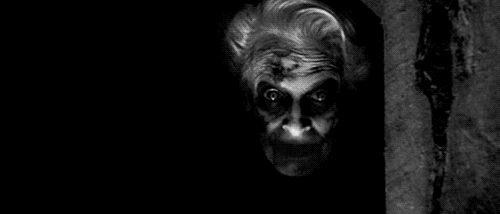 Image: via Giphy
SCREAM.
Never fear. There's no Bogeyman under the bed. It's probably more along the lines of this:
3. Toys coming to life
Ever read that R.L Stine Goosebumps book about the ventriloquist's dummy coming to life to wreak bloody havoc?
We bet you wish you hadn't.
Image: via Deviant Art
What did your toys get up to when you were asleep?
We're looking at you, creepy porcelain doll.
4. Not dangling your feet off the bed in case someone snatches it
Your poor foot. Left exposed. The duvet won't protect it anymore. Cast away from the safety of the bed.
SNATCHED.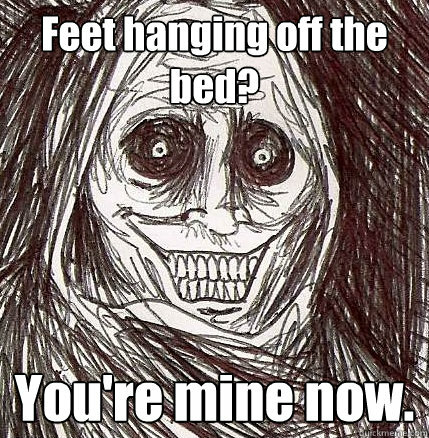 Image: via QuickMeme
Never to be seen again.
5. Faces in the shadows
Lying in bed, trying to drop off… Your eyes catch something moving across the wall. Ordinary, every-day items would transform into scary shapes.
Everything rational within you knows it's just a shadow.
BUT COULD IT ALSO BE A FACE?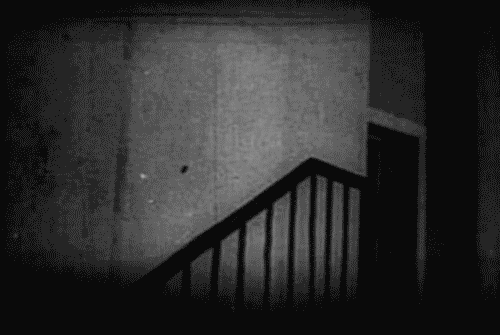 Image: via Rebloggy
Good luck sleeping tonight, kid.
6.People revealing they are monsters when you leave the room
Did you ever wonder if people changed when you left the room?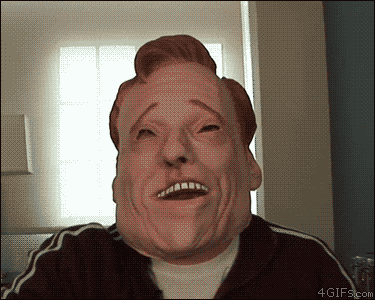 Image: via Giffriffic
If your parents had whipped off those human masks they were wearing, what would have been underneath?
7. Noises
What was that? Your mam would say it was just the sound of the house "settling". Or trees knocking against your window.
You knew the truth… It was ghosts.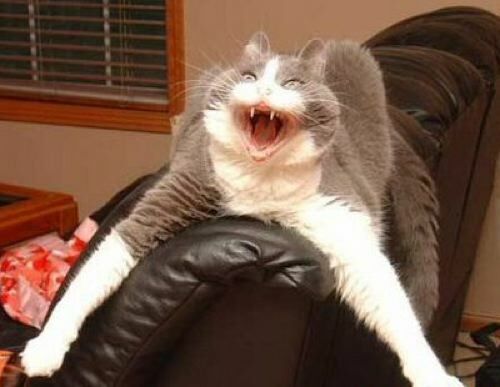 Image: via Critteristic
But don't worry. There are some good monsters out there.
Like these little fellas!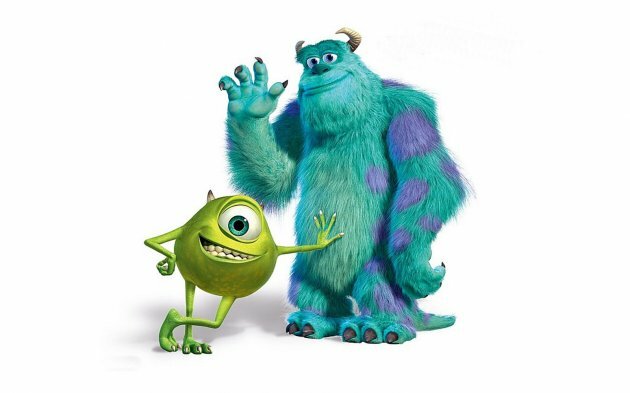 Image: Movie Maniac
Sleep well now… Muahaha.